BPD Diagnosis- What Next?
How to process your borderline personality diagnosis and break free from the stigma the media creates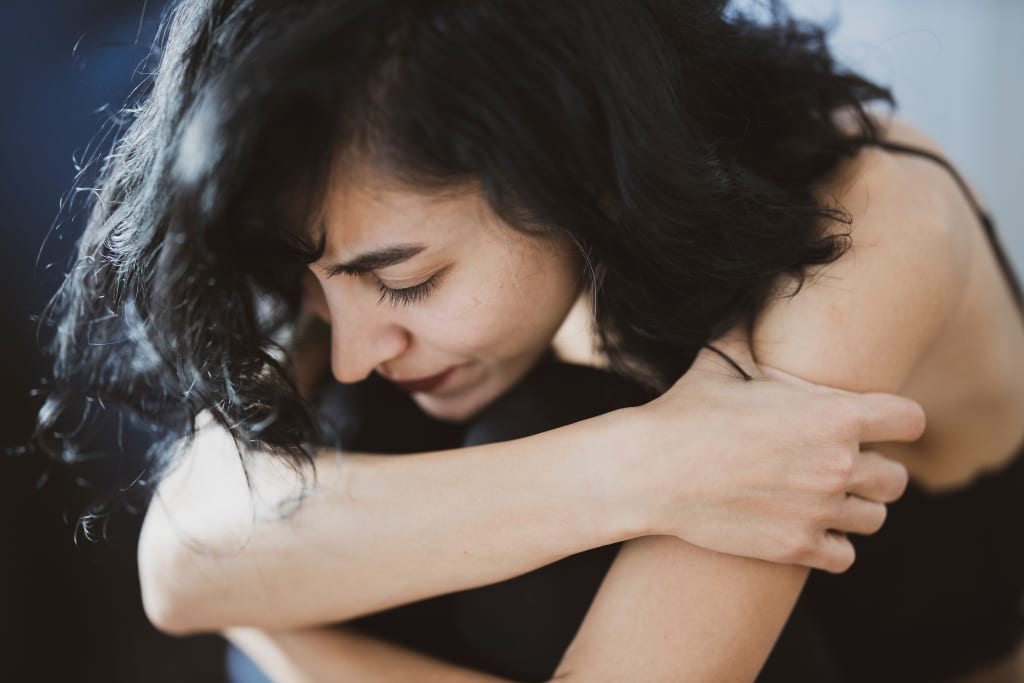 As a woman suffering with borderline personality disorder, it is greatly damaging to my mental health when I Google bpd and the first things that show up are articles on how to deal with your "abusive borderline ex", or "reasons you should never date a borderline". When I first got my diagnosis, I wanted nothing to do with it because of the stigma around the disorder. I thought I would be labeled as "crazy", or "unstable" for the rest of my life. However, there are a few things I wish I would have known when the doctors gave me my diagnosis that would have helped me take back my life instead of letting my diagnosis control me.
1. It Is NOT Your Fault
Borderline Personality Disorder is caused by many factors, but it's usually a combination of genes and childhood trauma. Your behaviors and thoughts that caused you to get this diagnosis are simply a result of your brain trying to prevent itself from getting hurt again. Your mind is in defense mode right now, and you can't help the fact that someone or something made you believe that you have to protect your mind and your heart.
2. There IS Treatment
The media has put many people under the assumption that bpd is not curable. And while there isn't necessarily a way to FIX this disorder, there is treatment that can help your symptoms go into remission. DBT therapy is designed specifically for BPD to help with emotional regulation. EMDR therapy can help you process any traumatic events that may have led to your diagnosis. There may not be medications made for the disorder, but there are definitely some that can help with some of the symptoms. I know that once you receive the label "borderline", it's easy to give up hope and let the stigma define you, but you are fully capable of healing.
3. You Are NOT Crazy
As I said earlier, your mind is in defense mode. You are behaving, thinking, and feeling the way you do most likely because something beyond your control made you feel like you have to. You are only human, and you deserve to treat yourself with the same kindness and patience that any other hurt person should receive.
Given the DSM-5 criteria for bpd, I think it's safe to assume most of us borderlines have had a pattern of reacting inappropriately on our emotions at some point in our lives. The intensity of our feelings and the actions that follow may make it seem like we are crazy, but I can assure you that that's not the case. We are simply strong feelers, and we have a heightened level of care. It may be harmful at first in some cases, but through treatment it can become our biggest strength.
You've Received Your Diagnosis, Now What?
The first step to taking back your life is forgiving yourself. You deserve forgiveness for your previous thoughts and actions before you can move forward in recovery. I understand that it is easier said than done, but it is truly crucial to your improvement that you give yourself that kindness you deserve that may not have been given to you in the past.
To break free from the stigma, remember that you are your own human being. Your diagnosis may be a part of you, but it does not define you as a whole. Because of your bpd, you are probably -though this is just a generalization- an intense feeler, a caring and loyal person to your loved ones, and a huge lover. You may fight hard for the things you believe in, and as I stated previously all of those skills can become your biggest strengths. But apart from your diagnosis, you are a human being with your own likes, dislikes, interests, and personality traits.
therapy
About the author
I am 17 years old, and I was diagnosed with borderline personality disorder at the age of 15 and bipolar 1 disorder at the age of 14. Writing has become my way of expressing myself while creating a space for others to feel seen
Reader insights
Outstanding
Excellent work. Looking forward to reading more!
Top insights
Eye opening

Niche topic & fresh perspectives

Easy to read and follow

Well-structured & engaging content

Expert insights and opinions

Arguments were carefully researched and presented
Masterful proofreading

Zero grammar & spelling mistakes

On-point and relevant

Writing reflected the title & theme
Add your insights