Born on December 25
Sharing a Birthday with Baby Jesus
"Oh, you're a Christmas baby!" exclaimed the grocery store cashier, with surprise and barely concealed pity.
"My father was also born on December 25 and reminds the family not to forget him on his birthday," she quipped, as my purchases were rung up with robotic precision.
"Well," I emphasized, while putting away my driver's license, "tell your dad I wish him a 'Happy Birthday' when the big day arrives!"
Pushing the shopping cart, I exited the store with the Simple Minds tune, "Don't You (Forget About Me)," playing nonstop in my head.
The cashier's father and I, though strangers to one another, belong to a unique worldwide club: Actors Sissy Spacek and Humphrey Bogart, screenwriter Rod Serling, and physicist Isaac Newton, among other luminaries, were all born on December 25. Children born on Christmas Day are a statistical rarity in the USA and in many parts of the globe. Beating the odds, members of this distinctive club have a lot to celebrate!
In my childhood home, December 25 was a double celebration. My family remembered the birth of Jesus Christ and celebrated my earthly arrival in one grand, festive day. Taking care of logistics, Mother scheduled my birthday party a few days before Christmas ensuring the attendance of invited children and families. Music, an omnipresent source of joy, bathed my home with nostalgic, feel-good Christmas carols sung by Eydie Gormé and Trío Los Panchos.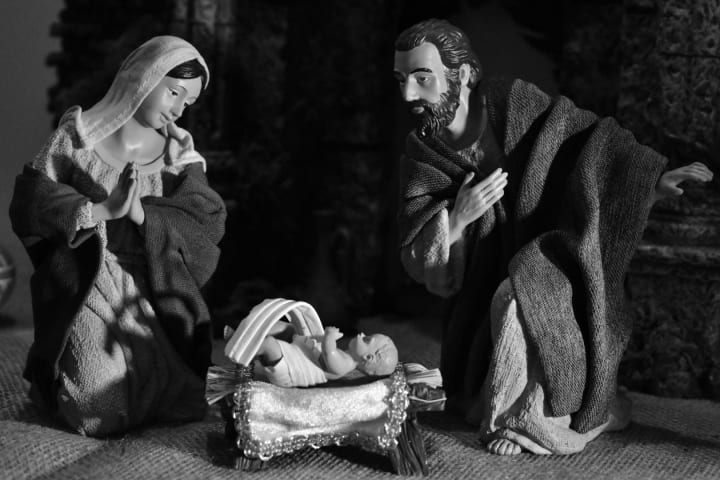 A nativity scene, at the base of a glittering, ornamented tree, was a sweet, sensitive reminder of God's love for humanity. On Christmas morning, dolls, board games, books, and assorted novelty toys, lovingly placed around the tree, awaited me and my excited siblings. Notably, the last sentence of a 1977 journal entry states, "Then, I opened my birthday presents." What a momentous day!
As a child, I never felt lonely or forgotten on my Christmas birthday. Although I heard my mother remark once, with some irritation, that I was supposed to receive two presents, instead of the one gift guests usually brought on Christmas Day, I did not feel cheated in any way. I felt blessed and very special.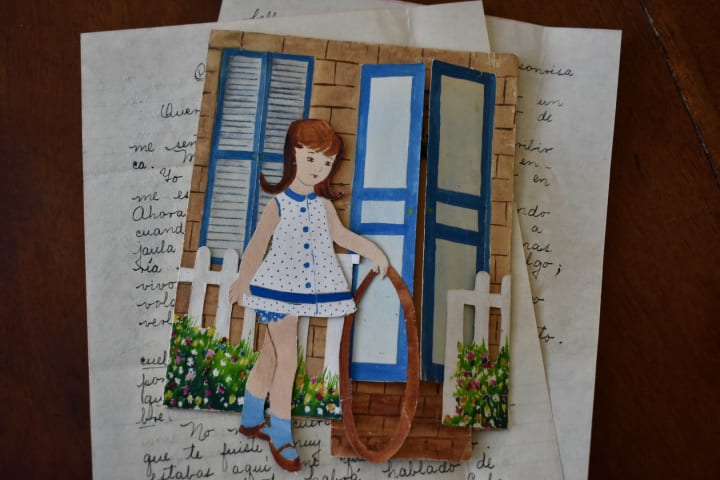 However, as I entered adolescence, and reality began to encroach in my everyday life, my birthday became less and less acknowledged by family and friends. There was a noteworthy exception: My dear aunts, who remained in Cuba until their deaths, sent birthday cards filled with love and good wishes each December 25. Because consumer goods were scarce on the island, some of the envelopes were handmade from brown paper bags, and greeting cards were confectioned from whatever materials were at hand. Sometimes, in absence of pens, the messages were written in pencil. Their treasured letters bore witness to their abiding love and remembrance for a little girl in exile.
By the time I was married with the responsibilities of motherhood and hearth, my birthday was barely a footnote in my busy life. Eclipsed by the holiday preparations centered on Christ's birth, my birthdays came and went without much fanfare. As it should be. Why seek attention? Those were my thoughts as I tried hard not to feel sorry for myself. Nevertheless, I began to feel excluded, even invisible, during the holiday rush.
For years, I had served as a volunteer in several Church positions and cultivated cordial relationships among the membership. Each December, a Christmas program was presented at Church, and many members were invited to offer prayers, recite scriptures, play an instrument, and sing in the choir. I was not invited to participate in these yearly programs, and the irony did not escape me. I felt forgotten. I know deep down the snub was not intentional, but I hurt nonetheless. I kept telling myself that, of all people, Jesus Christ understood my predicament.
As I got older, my children, with insight that only comes with maturity, celebrated my birthday with meaningful gifts and acts of kindness. My elderly mother, despite infirmities that made writing difficult, mailed the customary birthday greeting every December. Overall, I have been blessed with family stability, good health, conscientious children, and the awesome opportunities that living in a free nation makes possible. I really have no cause to complain. I am grateful.
That said, December can still be a rough month for many individuals coping with loneliness and trials, and those born on Christmas Day are no exception. Reaching out with a birthday card, phone call, personal visit, gift of service, and invitations to participate in special programs during the holidays, will be very much appreciated by friends, relatives and acquaintances comprising that most singular group.