Best Advice in Just 4 Words or Less
The Gauntlet was thrown ~ May the Best One Win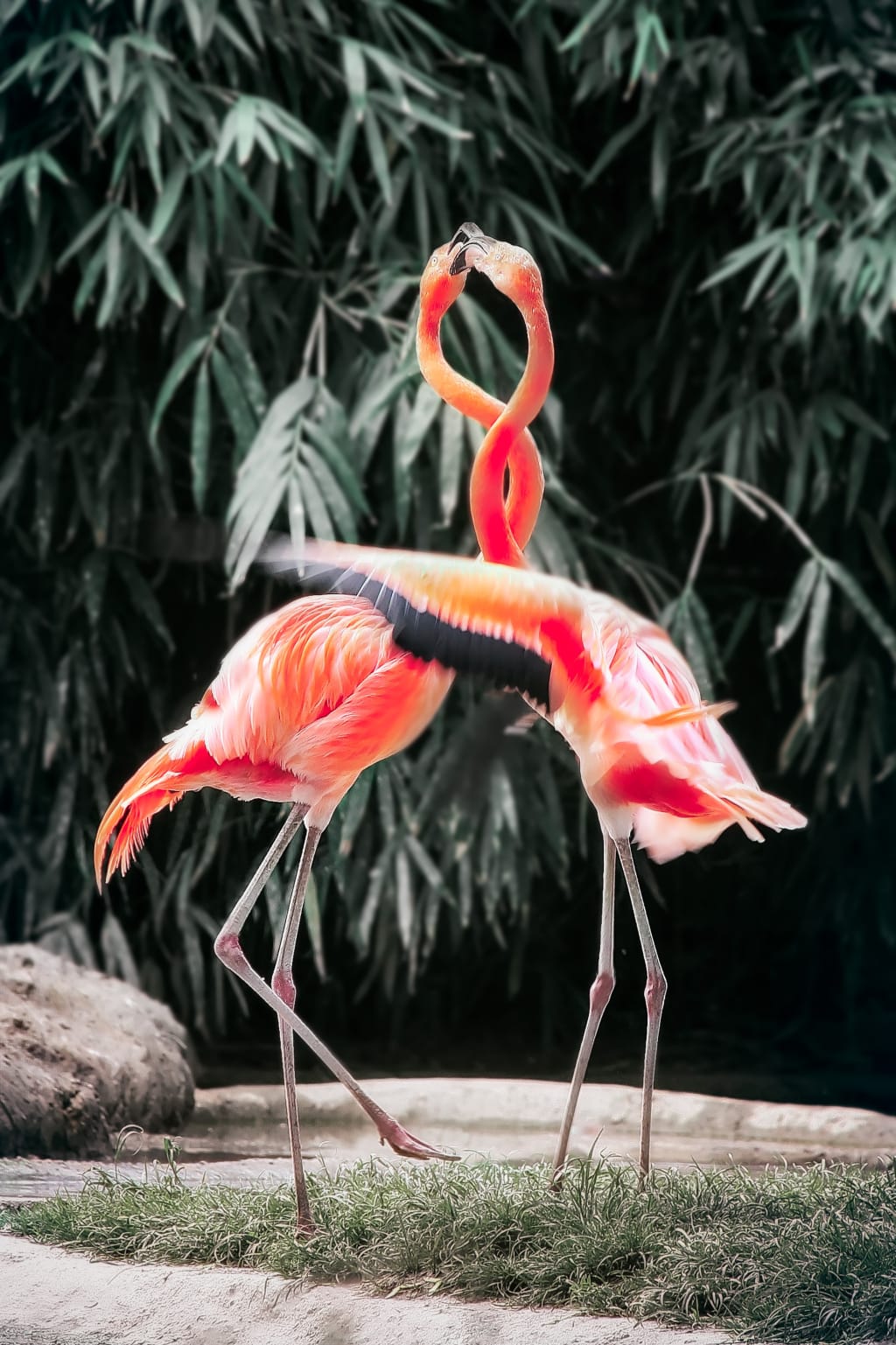 Photo by Simon Berger on Unsplash
Sometimes I hate people.
Not really, but really.
Why would they ever pose a question to me, of all people, that could potentially cripple me for days while I contemplated every angle to present?
Maybe they hate me.
Or maybe they love to torture me.
My best advice in four words or less?
Oh, I have answers.
Asking me, a word lover, and self-proclaimed writer extraordinaire, to minimize advice down to a scant few words is like asking a foodie to look at exotic new foods and not taste them.
It can be done, I suppose, but how hard would that be?
And why?
So, in my classic style, I will rise to the challenge and do it my way. Visions of my kids, with their arms crossed tightly over their chests while they feign comatose looks at me, popped right in my mind.
They were raised by an over-explaining mom.
I was programmed to parent with visuals. I wanted to ensure that I wasn't just throwing out 'terms' or rules of living well, but that they walked away with understanding the 'why' behind them.
I recognize the value of being succinct. Some things don't need to be more than what you need to say. The only time that it could come naturally to me would be if I needed to yell, "Fire!" No occasion has presented itself, yet, thankfully.
It's more natural for extraneous information to bubble in my brain and spill out of my mouth.
So, the gauntlet has been thrown, in my mind, and I want to try the four words or less advice request. I will prequalify that anything in parenthesis is just my additional brain thoughts and not included in the total word count.
My rules, my style, my life.
I am still over-analyzing which one listed below wins. You can pick your favorite and disregard the others, right?
Best Advice in Just 4 Words or Less
Love Yourself More
(Really, if you can treat strangers or friends with kind words, better than you treat yourself, then you are not approaching life in the best way available to you. You are better able to love others if your internal dialogue is positive towards yourself. Get fresh air, learn to say 'no', and set some wellness boundaries. Remember to be proud of you and know that it's okay to change the parts of you that you want to improve, not change to someone else's plan for you.)
Let People Be
(We don't need to correct people, their grammar, their opinions, or even some misguided factual information. If they ask for your input, then, by all means, offer what you have. Do it with kindness. Always. There is no need to hurt people's feelings or reduce them in any way which happens easily with unsolicited feedback. Your intentions may be good; make sure your words are delivered well and only when appropriate. It's not our place to judge others; mind your business.)
Be A Hugger
(Whether it be a physical hug or simply a metaphorical one, do it. Do it daily. Make sure that when someone walks away from your conversation with them, they feel hugged. Leave a warm and uplifting impact. And, if it's not a stranger or a store clerk or even a jail mate, and we aren't in a pandemic, hug them all! Life and advice always come with conditions.)
Always Have A Dream
(Stagnating, resting on your laurels, and simply spinning in a circle is not why you are here. You have a purpose. You are special and unique and have amazing things to offer the Universe. Dream. Set a goal that's a little out of your reach and work towards it. Dream in all sizes. Life dreams, yearly goals, daily plans, or even have a dream or goal for the next hour. You've got this.)
Be A Kindness Warrior
(In my experience, this will change your whole world. By doing something for someone else without getting caught, and never telling them, you will alter who you are and grow to be. The idea that you made someone smile and took no credit for it is more rewarding than receiving the 'thank you.' If you haven't already, I dare you to try and see how transformative your thinking will become. By default, you will pay more attention to the people around you and you will assess a way to make them happier. Be stealth. Be random. It doesn't matter how big or small it is; it ultimately becomes huge if it is a surprise of kindness.)
This was not as difficult as I thought it would be since I shared my follow-up thoughts with you.
I needed my 'parenthesis rule.'
My best advice in four words or less?
"Love More, Give More"
(…than you did yesterday.)
Sorry, I simply couldn't resist.
* Let's all just love more and give more and make this world a better place to enjoy, together. You are not alone. Come visit me HERE.
advice
I am a freelance writer, blogger, and most importantly a grandmother raising my 3 year old grandson. Visit my site of inspirational stories, personal growth, and real-life views of my journey ~ you are not alone.
Receive stories by Lisa Gerard Braun in

your feed