Beyond the Blues
Being In a Relationship with Major Depression
Sometimes it can get hard and confusing.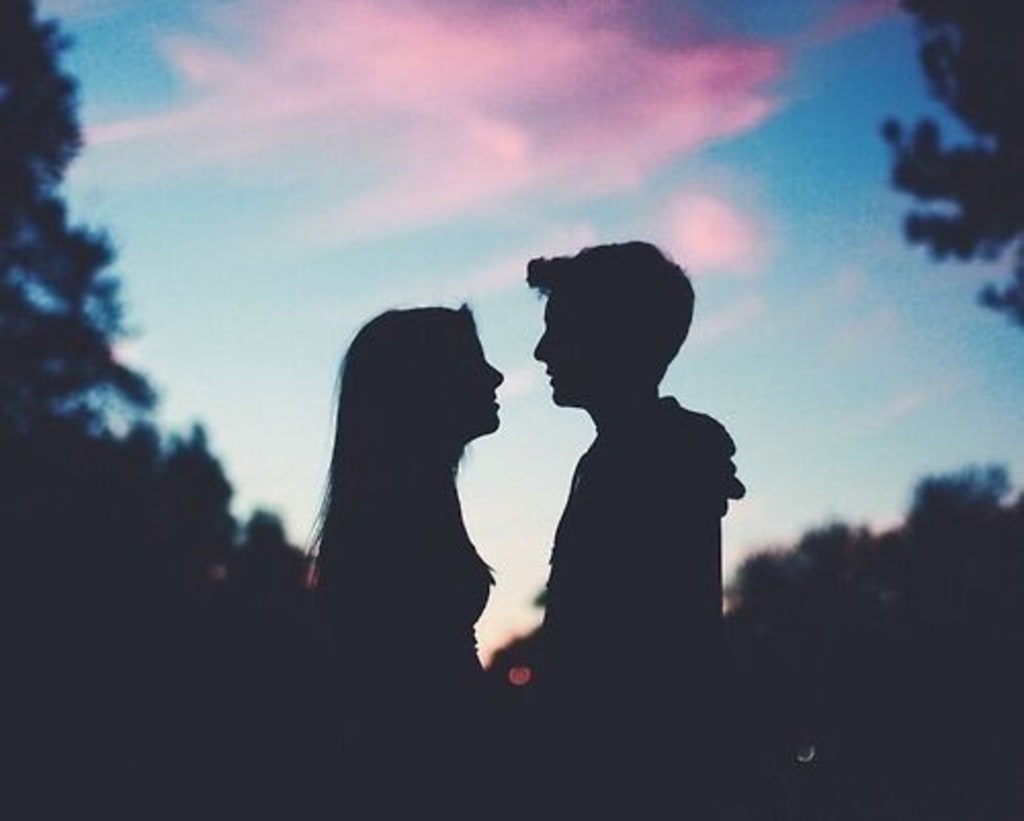 Having depression is hard enough, and having a significant other can make you confused and frustrated while you're in your moods. Having someone there for you may make things easier and for me it is an amazing thing, but it can also get tough. This is my personal experience and you may benefit from my story. If not, I'm also going talk about some advice for dating someone who has major depression.
My boyfriend is great. He's very understanding and sweet. When I get into my moods they're bad. I crawl up on the floor and cry and I usually don't move. There are a million things running through my head but somehow it's blank at the same time. I feel like talking to no one but also talking to everyone. I'm in college and my boyfriend lives about an hour away and goes to a separate college, but he's still very good at knowing when something's wrong with me. He always asks if I'm okay or what's wrong or if there is anything he can do to help. I always want to vent and tell him what's wrong but something always stops me.
My mind tells me that he'll leave me if I tell him what's wrong. Or that he won't understand. Or that he'll think I'm always negative and get fed up with me. See, realistically I know that's not the case and he's assured me a thousand times that it's not true, but it's the depression talking.
It makes it hard to tell myself that he actually cares and that he wants to be there for me, even though tells me everyday and normally I know. It's hard to be straightforward with him. I tend to have a hard time speaking my emotions and we both get a little frustrated because I can be so stubborn. (Although he would never show his frustration, I know it's there.) It's hard when the only thing going through my mind is to not tell him anything because he'll leave but another part of me is begging me to let him know how I feel because he makes me feel better and he cares. It's a constant battle in my mind. And after my mood is over, I feel like an idiot and I constantly apologize for getting moody. I always tell him that I don't want to be the crazy girlfriend. He always lets me know that I don't need to apologize and that he is here for me.
That being said, let me give you some advice. For those who have depression and are in a relationship, make sure you're with someone who cares and who wants to hear about your bad days just as much as your good days. If you have the same problems as me, do not be afraid to talk to them about how you feel. It will help you feel better and having the comfort from your significant other can be the best therapy. Keeping it all inside and acting like your fine or lying about it will only make you feel worse.
For those of you who are dating someone with depression, here is some advice. Ask what's wrong; if you get a stubborn answer, comfort them. They may not tell you what's wrong, but just letting them know that you're there for them and that you love them can do wonders. Even if you get a little frustrated, don't show it. Remember that their sadness and their moods are not their fault. Trust me, if we could choose not to have it, we wouldn't.