At 13, I Wrote a Poem That Accurately Predicted My Future 32 Years Later: My Family Abandoned and Rejected Me, and Now I'm Alone
From (Mis)Diagnosis to Recovery: Experiencing Life as Mentally Ill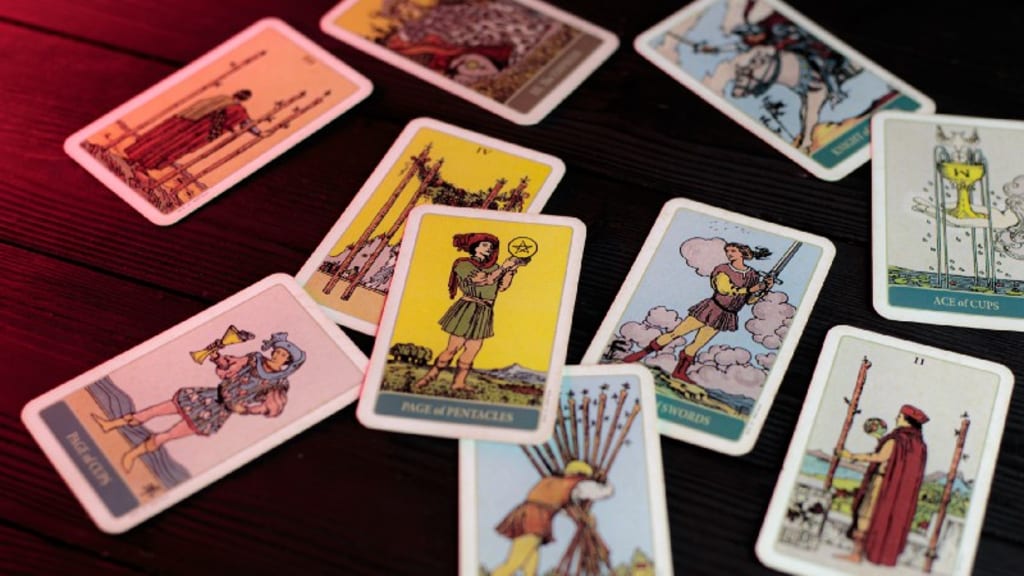 Photo by petr sidorov on Unsplash
In my second year in high school, I was 13 and in Secondary II (Grade Eight) and had a particular project to participate in that year.
At the encouragement of my English and Creative Writing Teachers, I decided to write something to submit to the annual city-wide high school anthology competition, "First Fruits". Since Creative Writing was an elective, my teacher gave me special permission to work on my poetry, the genre I had decided to write in. Other students submitted artwork; it was an anthology of all forms of creative expression.
That year, over 600 pieces of artwork and numerous writing genres from various high schools in multiple languages were submitted, and 143 pieces were selected, including my two poems, "A Child's Burden" and "Alone".
When I was diagnosed with Dysthymia (a low-grade depression every day lasting a minimum of two years) and Major Depression, my grandmother remembered the poem "Alone". She found her copy of "First Fruits" and, as the story goes, confronted my parents crying that she or they should have known I was depressed and something was wrong with me from the poem I had written ten years earlier:
"In the corner, alone, afraid,
tears in her eyes and hair in her face.
Seeing the other girls have fun,
watching them in the yard.
Playing in their own circle,
laughing, mocking.
Round they go,
laughing at her.
Big eyes watching her,
Round eyes, full of hatred.
She backs down and slips away,
In her ears shrieking and more laughter.
Red face,
full of shame and embarrassment.
Circle of birds above,
mocking her, teasing her.
She turns back to the girls,
hoping, wishing that she could be a part of them.
Teasing another helpless creature.
But their circle is sealed like an envelope,
no one else can ever get in.
Walks away,
only to look back and see the courtyard empty.
She walks on, alone, afraid,
tears in her eyes and hair in her face."
https://vocal.media/poets/alone-a380yc0iy7
Purportedly they all cried. Did they feel guilty they hadn't realized that I was depressed and felt completely alone? Did they regret having a child who was unhappy a lot of the time? Were they ashamed that one of their children was mentally ill?
Apparently, that night my father cried to my mother, blaming himself. He had a cousin who hadn't been "normal" (he couldn't remember what had been the disorder) who had been sent away to live in an institution, never to be seen or heard from again. He had also been recently diagnosed as terminally ill with a brain tumour. He supposedly felt guilty; he believed his genes were damaged and had made me sick. He most likely did suffer from mental health issues; while alive, he exhibited traits of PTSD and depression.
Now, 32 years after I wrote the poem, I find myself alone. As a result of many reasons, I'm estranged from my remaining family members. My sister hasn't spoken to me in over two years, and my mother recently told me never to contact her again.
At the age of 13, I wrote a poem predicting my future. My mother and sister have abandoned me, I rarely speak to my cousins in Canada, and the rest of my family has either passed or lives in Israel. Unfortunately, I'm no longer close with most of those cousins; I speak to a couple of the women my age once in a while, but they haven't got time for me between the time difference and their busy lives. So it's just my cat and me, and I'll be just fine on my own. I've been rejected and abandoned by multiple friends over the last 25 years that I'm used to it. But this time, it hurts just a little more because it wasn't a friend that abandoned and rejected me; it was my family.
I've been known to have visions and have predicted my future before. For an in-depth description, you can read Part One of a two-part series I wrote about "The Supernatural: My Very Own, Very Real Experiences":
https://vocal.media/horror/the-supernatural-my-very-own-very-real-experiences-part-i
I've always wondered if my "unique abilities" were related to my mental illness. Maybe my mind can do different things from the average person's because it doesn't work the same way as others. I'd love to hear your theories! After all, those of us with mental illnesses think differently, process information differently and interpret things differently from others without mental health issues. What are your thoughts about the ability to predict a future of being alone more than 30 years in advance?
disorder
About the author
Sensitive eccentric with numerous mental illnesses who often describes personal experiences with mental illness to raise mental health awareness. Suicide attempt survivor. Writer of different topics, in various genres. Please have a read!💚
Reader insights
Be the first to share your insights about this piece.
Add your insights