ADHD & Creativity
It's a gift; it's the force; it's two things in one's brain.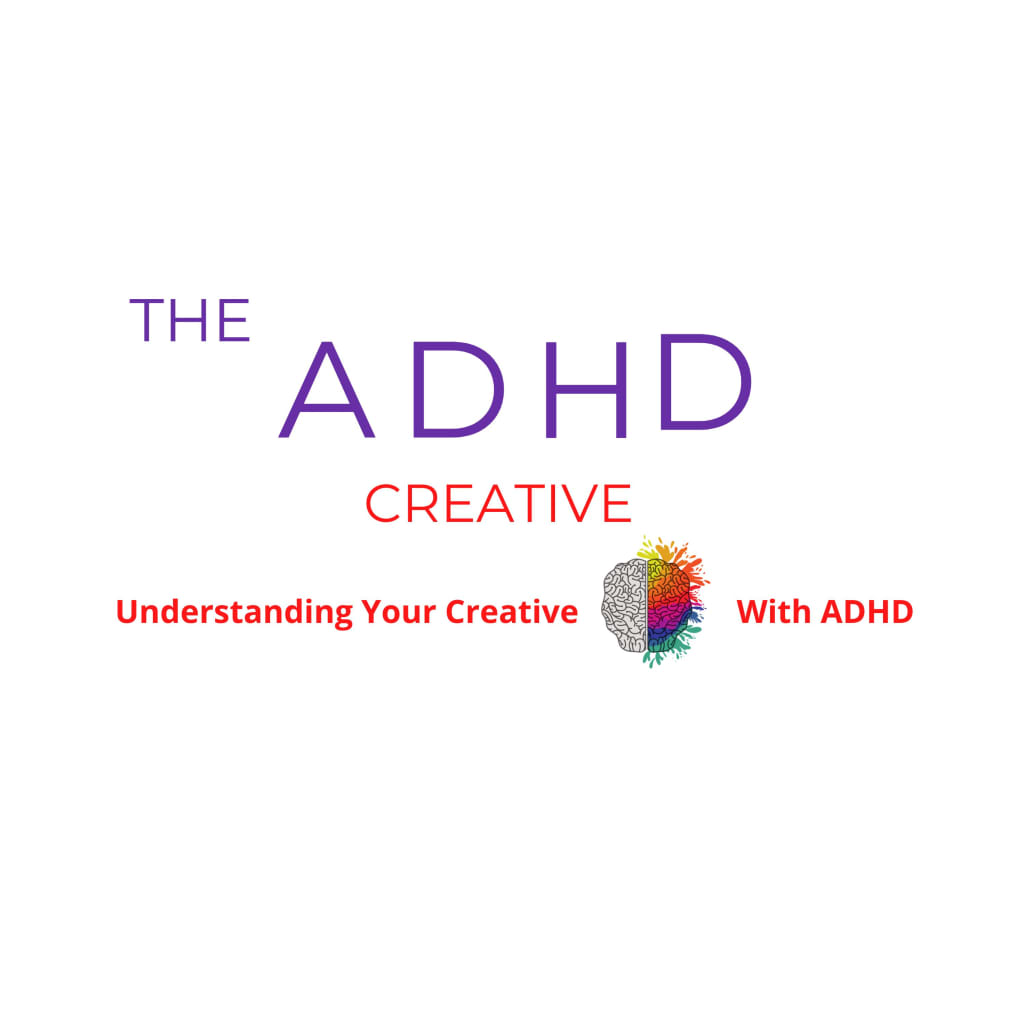 Our logo from our podcast
Dictionary.com defines creativity as...
the state or quality of being creative.
the ability to transcend traditional ideas, rules, patterns, relationships, or the like, and to create meaningful new ideas, forms, methods, interpretations, etc.; originality, progressiveness, or imagination:
the need for creativity in modern industry; creativity in the performing arts.
the process by which one utilizes creative ability
My Definition
I define creativity this way. The convergence of a ton of ideas when you're just trying to finish one project. Out of that convergence, you may get half a dozen or so ideas that fit the project you need help on, but all of those other ideas are good for something just not known yet.
So what do you do with those other ideas that you can't use right now? The one thing you don't do is discard them unless you're out of your mind or something.
Having ADHD is a gift. It's the force that drives you and the gift that keeps on giving. The gift is unlimited creativity. The ability to take nothing and make it into something, even if it's a unique something. It's still something you created.
Many people look at creativity as an artistic skill, and I look at creativity as a skill for everyone, especially if one has ADHD. I've been creative ad creating since I was diagnosed with Hyperkinetic Disorder. That's the original term and is still used to this day to describe a person with severe ADHD.
My therapist, who didn't believe I had ADHD, asked me to test with a local shrink a few years back, and I was happy to prove her wrong. I mean, I've been tested numerous times, and each time I get the same reaction from the experts. "You broke the bell curve." Between that statement and this one, "we've never had anyone is this offie score so high," seem to be the two I hear most.
It doesn't bother me when asked about my ADHD/Hyperkinetic Disorder and how I live with it. I enjoy speaking about it and how it's helped me to be successful, creative, and live an exciting life over the years.
The Creative Process as I See It
Let's get into the essential part of this post. Using the creative process, we are gifted with a force that brings us to our highest potential.
I want to say this is an easy one, but for some, it isn't as easy as I'm going to make this sound, but hang in there with me and follow along. While reading this, think of a mind node map, and everything will make sense.
Here's an example of something that just happened to me within the last two weeks. I was working on a logo for Patti and the cleaning company she owns. It was time for a new logo, and she asked if I wanted to come up with something.
While I don't consider myself artistic as in drawing, I know I have this creativity built up inside my brain that I love to unleash on new projects and even old ones that need some new life. So I took the challenge on with vigor.
As excited as I was to take this on, I also knew of the issue that could come into play while working on a time-sensitive project like this. See, Pati needed this done pronto for a meeting that she was going to be presenting at.
As I started to work on the logo, my mind was full of some great ideas, or so I thought right away. Thoughts were flashing in my brain as I worked on the logo. I was using an app I use for my logos, like the one above for our podcast.
So there I sat with my brain working through ideas as they popped into it, and some were great, some were out of this world, and some didn't fit at all. Did I toss them out of the equation? Sort of, but not totally.
Here's where things can get tangled up. I hate throwing our ideas that come to me when I'm brainstorming. Sometimes, those ideas are some of the best creative ideas I've had, and I don't want to lose them.
I've learned that just because a creative idea that popped into my head when I'm working on a project doesn't fit that project at the moment may fit into something else later or turn into something else later.
So I need to hang onto those ideas for future reference. I end up typing them into a note app on y computer or phone for a later date. I don't try to sort them out at that moment. I type them into a list and leave them there.
I can then get back to my project and take the ideas that fit what I'm working on and sort them out in my brain and let the creative work of ADHD make things happen.
If all goes well, as it did in the case of the logo for Patti, everything worked out fine. She liked the colors I chose, the fonts I used, and the information on the card—a win-win for both of us.
Of course, this doesn't always happen. Let's be honest here. ADHD doesn't make creativity as easy as it seems. Remember, you will get flooded with ideas all at once, and your job, a mission so to speak, is to separate each one and figure out which ones you need or can use.
After living with ADHD for over 60 years, I've learned that creativity in being creative is just as hard as coming up with the ending creativity you want to happen. Doesn't that make sense?
From my perspective, it does. I hope it comes out in my writing.
Creativity is born from creativity. That sounds better.
What I think about, though, is the work that goes into being creative. Take a minute and think about that. How creative do you have to be to be creative? That's a question to ask yourself.
If you have ADHD, you're creative, don't let anyone tell you differently. I've heard all the myths and lies over the years. People with ADHD can't play music or can't do math, or the best one is they can't read. Lies, lies, and more lies.
There is nothing you can't do when you have ADHD. You just have to find a way to do it and that way is through the force within. You already have the gift of the force, it's your creativity that finds a way to use that gift of the force and make things happen.
art
Family comes first. I love to cook or bake, mainly bread, and sometimes think I'm good at both. I was born in Catania, Sicily, then lived on the east coast for most of my life, till I moved to California.
Receive stories by Mark-John Clifford in

your feed