A Self-Care Guide
Mental Health Resources: Psychotherapy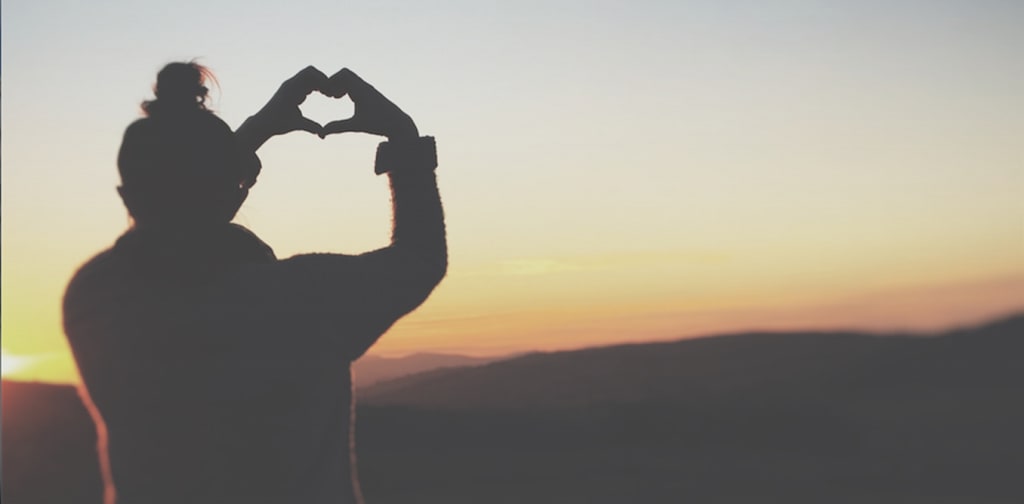 Sometimes, you go through so much it affects you in ways you can't even begin to explain. And if you're lucky, you have "your person" to talk to. But even with a support system, you may feel like you don't want to share too much, afraid that your person might begin to feel what you're feeling too deeply, or afraid that you can't trust that whomever you pour your heart into won't judge you and walk away. I know that feeling all too well as it's happened to me over and over again.
When I was 18, I got my heart broken for the very first time. And I felt like a zombie. I probably even looked like one as my sister compared me to Bella Swan in Twilight: New Moon. The people who I thought were my friends abandoned me, judged me for being so depressed, and I felt alone. I mutilated my body by cutting, I smoked cigarettes, and I drank myself into oblivion. I ended up seeking therapy after my trials of uneducated and impulsive healing didn't work. My first session was all tears and no words as expected. But after a few weeks, I began to feel better and understand why people distanced themselves from me. I couldn't even be upset at them after learning how depressing and contagious my energy was.
But after I left that school, I was no longer in therapy. Not until after my release from the psych ward five years later. Truth be told, I wish I thought to find a therapist near me right after so I wouldn't go through all the crap I did, BUT everything does happen for a reason and all my struggles have only made me stronger. I didn't go back to therapy until 2015, and then stopped after a year of becoming overly busy. Neglecting my mental health had a lot of negative effects on my life, so I jumped back into it in October 2016, knowing that this was a resource that was necessary in my life, not just a temporary solution.
People have asked me, "What does therapy do for you?" The answer is quite much. Therapy allows me to express myself, my thoughts and feelings without feeling good, bad, right, wrong, or judged. When you bottle all of your emotions and thoughts, you're bound to implode and that can be pretty destructing; trust me, I know. Therapy also allows me to find trigger points in situations and helps me become aware of these triggers so I know how to deal with them moving forward. It helps me cope through life. It helps me see myself as if I were out of my body, allowing me to understand how I operate and why I do the things I do, feel the things I feel, and most importantly helps me live each day with purpose. In therapy, I have learned things about myself I never would learn on my own and that has helped shape me into the strong woman I am today. And the learning never stops, just like life keeps happening.
In the last three months, I have had three psychotherapists. It isn't easy starting up again with someone new, and the changes weren't my decision. My sessions are only 30 minutes long because of my insurance, and at times they're not consistently once a week as needed. Sometimes I can't wait a week to talk to my therapist when there can be so much going on in a matter of days, and at times when I am in a session, I never get to touch base on some valuable topics. So just a few days ago, I came across this counseling website called BetterHelp and they also have a convenient app you can download onto your phone. They offer unlimited counseling via messaging, phone calls, and video chat. I thought, how cool is that?! I can have an open conversation with my own counselor matched to my every needs? They don't take Medicaid or Medicare, but they are compatible with most insurance plans to cover their fees. And if you have no insurance, plans start at $35 a week. That is pretty affordable for convenient and unlimited counseling.
So I thought I would give it a try. And when I signed up, I filled out a questionnaire that asked about my needs, concerns, areas of life I am struggling with and matched me up with someone immediately. We messaged back and forth and set up a video chat today where we got to see each other "face to face" and talk for 45 minutes. She was able to make me feel comfortable, and offered a really good plan that made sense and targeted my current issues and diagnoses to continue treating my mental health issues. Our next session is in this same week, and we can message one another in between. I have never had an experience like this before and am excited to share this new wave of what I'd like to call "tech therapy."
You can get a free seven-day trial if you sign up using my link above, and if it doesn't work for you at the moment, cancel at anytime. If you'd like to revisit it in the future, go for it again. Sometimes we know we need or want the help, but can't find ourselves to make that first step. Well I encourage you to try when you're feeling low, when you have questions, when you're trying to heal over something or someone, and when you feel stressed out and overwhelmed and can't seem to find a healthy coping mechanism. And if you know someone who needs someone to talk to refer them to BetterHelp. It's helping me so why not share and help others too?
It's important to take care of your mental health just as much as it's important to take care of your physical health. Put yourself first this year (and hopefully every year after) and blessings to you and yours on your journey to self love and self care.
therapy
About the author
Puerto Rican Artist from NYC. Actress/Model/Writer/Singer. I write about everything: raw and real. I aspire to provoke emotion and spark change with my words. To learn more about me, visit www.aureaofficial.com
Reader insights
Be the first to share your insights about this piece.
Add your insights