A Letter to Myself
Dear younger Sarah: You do not realize it yet, but you are one of the strongest women I know.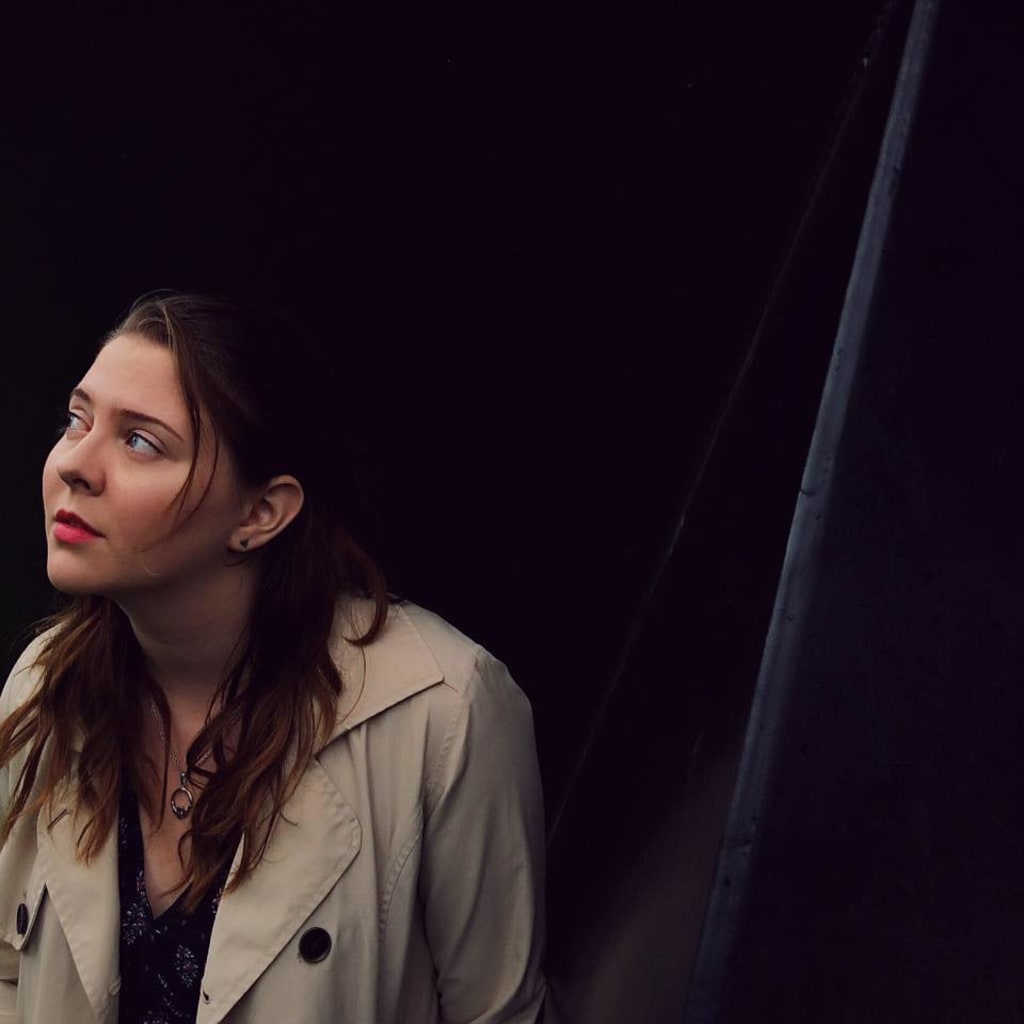 Dear younger Sarah,
You do not realize it yet, but you are one of the strongest women I know. I can feel us both cringing at the egomania of writing such a sentence. But you see, you've spent years believing that your struggles made you weak. That if you were only stronger, you would have an easier time. You spent so long wishing you could feel like other women that you never stopped to claim your own unique womanhood. Until now.
Do you remember in ninth grade Biology, when you asked Eric to move his feet and he asked you to learn how to wear a bra? You wilted and thought about it for days. You also aced the class and got straight A's that year.
I remember the bra you were wearing that day. It's hard to forget after wearing it for six years. An ugly, plain nude trainer with a little bit of padding. You clung to that little bit of padding. You'd even sleep in it, just so you wouldn't be reminded of what wasn't growing underneath.
High school is a tough time for most people. Your diary pages reveal how different and alone you felt. But they also reveal how driven you were to get out and make something of yourself. You threw yourself into every club, you worked on writing a novel, you made wonderful memories with friends. And you hid how much you were hurting from everyone. You didn't have to do that, dearest.
In high school, you wrote:
"I've been so hard on myself lately. I want this, I want that… it's not fair for me to be that way and I know it… Sometimes I wonder if something's wrong with me, and then I worry that I won't be able to have children or something. For some reason, not having boobs or my period makes me feel less like a young woman. I feel like a little girl in kindergarten compared to my classmates. It's terrible! I hate it!"
Remember the full length mirror on that old wardrobe in your room? You would say hateful things to your reflection and hit yourself as hard as you could. You repressed those memories for years. You could recall crying yourself to sleep, but you didn't want to remember that the cruelest things you've ever uttered aloud were reserved for yourself. In a way, there's strength in that. I'm proud of you for never turning your rage on other people. I'm proud of you for being kind. This letter is to return that kindness to you. To heal the part of you that still lives within me.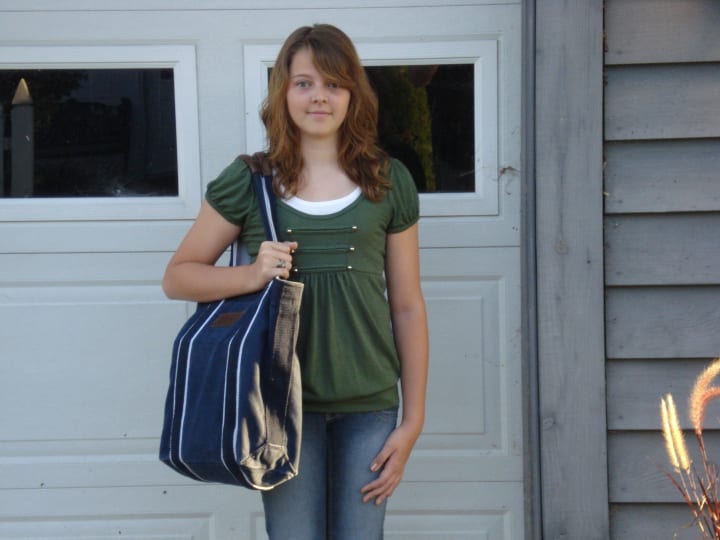 I'm proud of you for a lot of things. You graduated top of your class and put yourself through college. You followed your dream of pursuing acting and writing, even when you knew the road would be tough. College presented you with a host of new challenges. By the end of freshman year, you finally sought medical help. You opened up to close friends about what you were going through. That took vulnerability and courage, even if the road ahead was long.
Sophomore year was hard. It was probably the hardest year of your life back then. You were absolutely killing it as an actor and a student. You scored lead roles and performed in four plays that year, all while keeping your GPA up to stay in the Honors College. But the estrogen therapy was slow and you just kept getting taller and everyone had something to say about your appearance. You felt raw and exposed. You fell in love with your friend and when he said it back you ran scared. You didn't know how to let him see you or touch you. Not when you couldn't even touch yourself.
At the end of the year, you said:
"So when I asked the (mostly) rhetorical question "When will I stop feeling this way?" aka "When will I learn to accept and love myself?", I realized that without some help and guidance I might never get to where I want to be. And I just want to feel comfortable in my own skin. Who doesn't?
I'm tired of crying about this and writing about it when it's 2 am and I feel hopeless about the whole situation. Honestly, I think it bothers me so much because the only thing I can do is take a pill every day and hope for the best. Sometimes I just want to throw the pill bottle and scream and yell and cry until my voice is gone and my tears are dry and my body is magically better. But that's not how life works. I have a medical problem that I can't even tell people about because society has told us not to discuss sexuality. It's awkward and not very pretty, which is how I spend most of my days feeling."
My dear younger self, you were always deeply in touch with your thoughts and feelings. It's something I cherish to this day. I think it's what kept you alive. In your darkest hours, you could still look and see with clarity. It didn't always stop you from making destructive choices: drinking till you blacked out, sloppily kissing whoever would take you, binge eating and starving yourself as punishment. It was hard to care for your body when you didn't value it. I wish I could've held you on those nights you spent on a cold bathroom floor and whisper that it gets better. That you're a survivor.
Remember the butterflies in your stomach as you ended senior year of college asking a room full of people to shout the word "vagina" with you? It was a performance art piece for your Honors thesis called What Makes a Woman? You gave an anguished monologue about not being able to have children to thirty people while the grad student you had a crush on sat in the front row. That took guts. You did that. And while you can pick the script apart and hem and haw over the piece's imperfections, what matters is that you did it. You took the most vulnerable part of yourself and laid it bare for others to see. I will venerate that moment forever.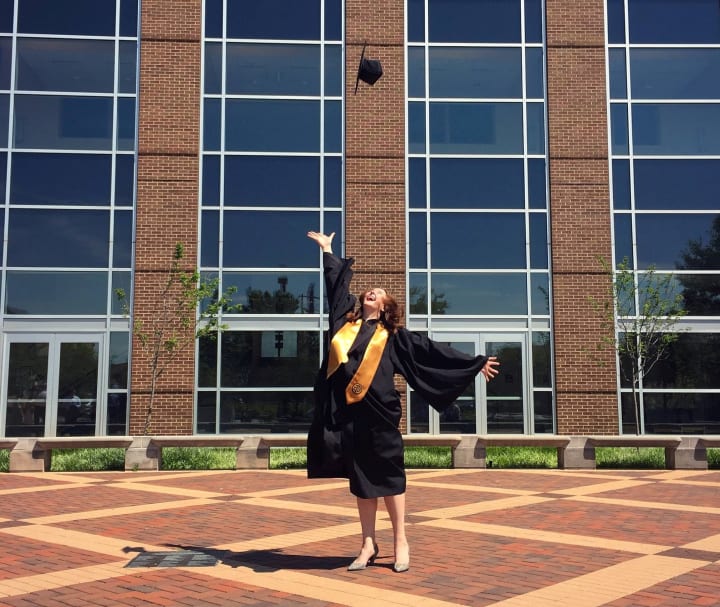 Life after school got tougher. You had less to distract and invigorate you. You'd grown four inches in height, added a cup size, and obtained a college degree. But you still had never had a period. Never had a boyfriend. You felt trapped by your body and by your lack of money. Depression took hold and stole a bit of your spark. A thirty-three year old man took hold one night and stole your virginity. You knew it wasn't rape, exactly, but you also knew it wasn't how you'd wanted things to go.
All you'd ever wanted in life was to feel like a woman. In the city, you were treated like one. For better or for worse. You forced a period with hormones for two years before you realized the way the drugs made you feel wasn't worth it. Looking back, I am able to see the power in that decision. At the time, you just wanted the premenstrual depression to stop. But what you were finally able to say was that you didn't need a period to feel like a woman. What you had been trying to say all those years was that no one can declare what makes a woman. She declares it for herself.
For seven years, you searched for a diagnosis, believing it would make you feel differently somehow. If you could only put a name to your disorder then maybe you wouldn't feel so alone. If you had known at sixteen that your pituitary gland is smaller than most, would it really have changed much? I think it would have helped… but knowing now doesn't change who I am as a person.
Dear younger Sarah, I wish I could tell you that we have fully healed. But the truth I have discovered is that we may never fully heal. We can only continue to try every day. We are none of us complete on any given day. Only sometimes, maybe in the smallest moments, like when the sun hits your face just right or the perfect song plays at the perfect time.
I am not ashamed to carry you around anymore because I can see the strength in you I was unable to see while we grew. While we grew slowly; a step behind the rest. I'm still growing, physically and mentally, which might scare you to hear. I struggle with a different aspect of it each day. But I see a therapist. I tell my parents about my depression. I talk with my loving boyfriend about my body. I buy clothes that fit. I buy beautiful bras, some without any padding at all. I sleep naked and enjoy the freedom and the feel of cool sheets on warm skin.
I am not yet where I want to be. But writing to you reminds me of the woman I have become. I love that woman. I love you.
Sincerely,
Your Older Self