10 Songs That Have Helped People with Anxiety and Depression
The songs that have helped people with anxiety and depression will forever be used to strengthen those who need it most.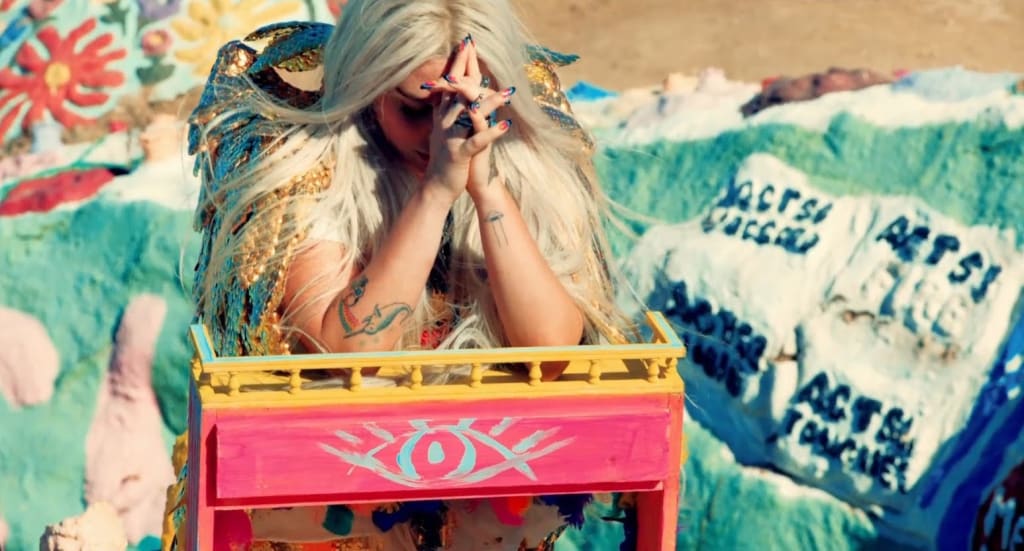 We have come up with a list of the top ten songs that have helped people with anxiety and depression. From songs that provide motivation and hope, to simply ones that so expertly capture the struggles of those who live with depression and anxiety each day.
Music has the power to strengthen anyone, and finding the best songs for your path is a great way to move forward each day, even if it just means that it will motivate you to get out of bed in the morning. Give these songs a listen; they might just speak to your and your path.
(Note: If you ever need to talk to someone about your depression or anxiety, or if you feel like you're going to hurt yourself, please call 1-800-273-8255.)
To begin our list of the songs that have helped people with anxiety and depression, "Fight Song" by Rachel Platten is one of the first to come to mind. A powerful song that represents the struggles of both depression and anxiety, the song tackles the importance of strength when it comes to battling your own mind, and your own struggles.
Rachel Platten's story behind the song is that she wrote the song while she was in a dark place herself. As the breakout song of her career, the song not only inspired herself, but millions of her listeners. She says, ""I'm so proud of the struggle. It's so easy to look back now and connect the dots—this is exactly how it was supposed to be."
This is my fight songTake back my life songProve I'm alright songMy power's turned onStarting right now I'll be strongI'll play my fight songAnd I don't really care if nobody else believes'Cause I've still got a lot of fight left in me
An incredible song that represents many people's struggles with depression or anxiety, "Worn" by Tenth Avenue North is one of the top songs that have helped people with anxiety and depression.
The song talks about the emotional draining that comes with life, and that focusing on the needs of others is a way to help overcome this draining feeling. Meaning a lot to many people, this song gives sufferers reason to find hope in their path, and for redemption.
Let me see redemption winLet me know the struggle endsThat you can mend a heartThat's frail and tornI wanna know a song can riseFrom the ashes of a broken lifeAnd all that's dead inside can be rebornCause I'm worn
An incredible song to come from such pain and struggling, Kesha's "Praying" is her first single after four years of fighting in court against her rapist and ex-producer, Dr. Luke. And what most would assume her first song after such an incredibly painful time of her life would be vengeful, the song is filled with freedom, power, and most of all, hope.
All about triumphing through adversity, Kesha has captured many people's emotions and struggles with her song, and though it is a relatively new release, has potential to help sufferers with their daily struggles for years to come.
Well, you almost had me fooledTold me that I was nothing without youOh, and after everything you've doneI can thank you for how strong I have become'Cause you brought the flames and you put me through hellI had to learn how to fight for myselfAnd we both know all the truth I could tellI'll just say this is I wish you farewellI hope you're somewhere praying, prayingI hope your soul is changing, changingI hope you find your peaceFalling on your knees, praying
A great motivational song that will forever be known as one of the best songs that have helped people with anxiety and depression, "Shake It Out" by Florence + The Machine sends the message of shaking off the worries that are created from your past and future.
"Looking for a heaven, found a devil in me," meaning that if you are looking too deeply to find happiness, you will turn yourself into being a devil on your own back. An upbeat song that reminds anyone to "shake it out" has become the anthem for anyone who might be held back by their own mind.
All of his questions such a mournful soundTonight I'm gonna bury that horse in the groundCause I like to keep my issues drawnBut it's always darkest before the dawnShake it out, shake it out
Demi Lovato has a bunch of songs that are very relatable to those who struggle with anxiety or depression, much due to the fact that Lovato has too struggled with mental illness.
In "Warrior," she sings about pain and hardship, being broken down by life, and the journey that she endured to get through the trial. And most importantly, the song is about strength, while Demi refers to herself as a warrior. And due to her journey, she is today stronger than ever, as her pain has molded her into who she is today, and who she'll be tomorrow.
All the pain and the truthI wear like a battle woundSo ashamed, so confusedI was broken and bruisedNow I'm a warriorNow I've got thicker skinI'm a warriorI'm stronger than I've ever beenAnd my armor, is made of steel, you can't get inI'm a warriorAnd you can never hurt me again
Though not a song that is as motivating as some of our previous songs that have helped people with anxiety and depression, "The Lonely" by Christina Perri symbolizes a song that many can relate to, whether it gives them hope or not.
Sometimes the best songs are the ones that symbolize how you are feeling, rather than forcing a "hope" that might not be there. Perri asks the question, "Can the lonely take the place of you?" which represents the overwhelming feelings that depression or anxiety bring on, that can feel as if they will replace who you are as a person.
Dancing slowly in an empty roomCan the lonely take the place of you?I sing myself a quiet lullabyLet you go and let the lonely inTo take my heart again
An incredible song that has touched millions of people, "Guns for Hands" by Twenty One Pilots talks about self-harm and suicide. The lyrics speak to those who have contemplated hurting themselves and those who have. The metaphor of having guns for hands represents the power that we have over our lives, and that having this power comes with responsibility, which is overwhelming and frightening.
Twenty One Pilots speaks to the listener, and tells them that they too have been in a similar place in their lives. He says that you should hurt instead of himself, if that's what it will take for you to be okay. A powerful song that has resonated with many people who struggle with depression, this song will forever be a vessel for strength.
That you all have gunsAnd you never put the safety onAnd you all have plansTo take it, to take it, don't take it, take it, take itI'm trying, I'm trying to sleepI'm trying, I'm trying to sleepBut I can't, but I can't when you all haveGuns for hands, yeah
Next, on our list of the top songs that have helped people with anxiety and depression is "Hit The Switch" by Bright Eyes. A song filled with honesty and truth, the lyrics represent the struggles of someone with depression.
However, this time, there is a bit of a turning point, as he sings, "There is no right way or wrong way, you just have to live." Something that turns the page from his lyrics, "Sometimes I pray I don't die. I'm a goddamn hypocrite." Beautifully truthful, Bright Eyes tackles an incredible tough concept, but one that has resonated with many who struggle day to day.
But the night rolls around and it all starts making senseThere is no right way or wrong way, you just have to liveAnd so I do what I do and at least I existWhat could mean more than this?What would mean more?
"Us Against the World" by Coldplay can be interpreted to be a song about the trials of life, and the power of love, that can act as a sanctuary. The harshness of the world can be combatted with love, and that letting go is not an option, no matter how lost you may be.
Chris Martin, the lead singer of Coldplay, says, "It's about meeting someone you love and feeling powerful, when you meet someone and suddenly everything feels alright again," when talking about "Us Against the World." Though love too has the power to break you, it has the power to mend you and mold you.
Through chaos as it swirlsIt's just us against the worldLike a river to a raindrop, I lost a friendMy drunken as a Daniel in a lion's denAnd tonight I know it all has to begin againSo whatever you do, don't let go
"Eet" is an old backspace key that was used on a typewriter. It allows the typist to type over the mistake, rather than erasing it. "Eet" by Regina Spektor is about depression, or losing your happiness.
Without faith, Spektor sings about how you move forward after hitting rock bottom. Though you might not remember who you are, or why you should move forward, getting back to a comfortable place will take strength and revision, hence "eet."
Last on our list of the top songs that have helped people with anxiety and depression, "Eet" challenges those who have lost their sense of being to override their struggles, and to begin again, even if your previous path is still underneath.
It's like forgettingThe words to your favorite songYou can't believe itYou were always singing alongIt was so easyAnd the words so sweetYou can't rememberYou try to feel the beat
About the Creator
Proud mom of three chinchillas, hard core Justin Bieber fan, watches Unsolved Murders religiously
Reader insights
Be the first to share your insights about this piece.
Add your insights