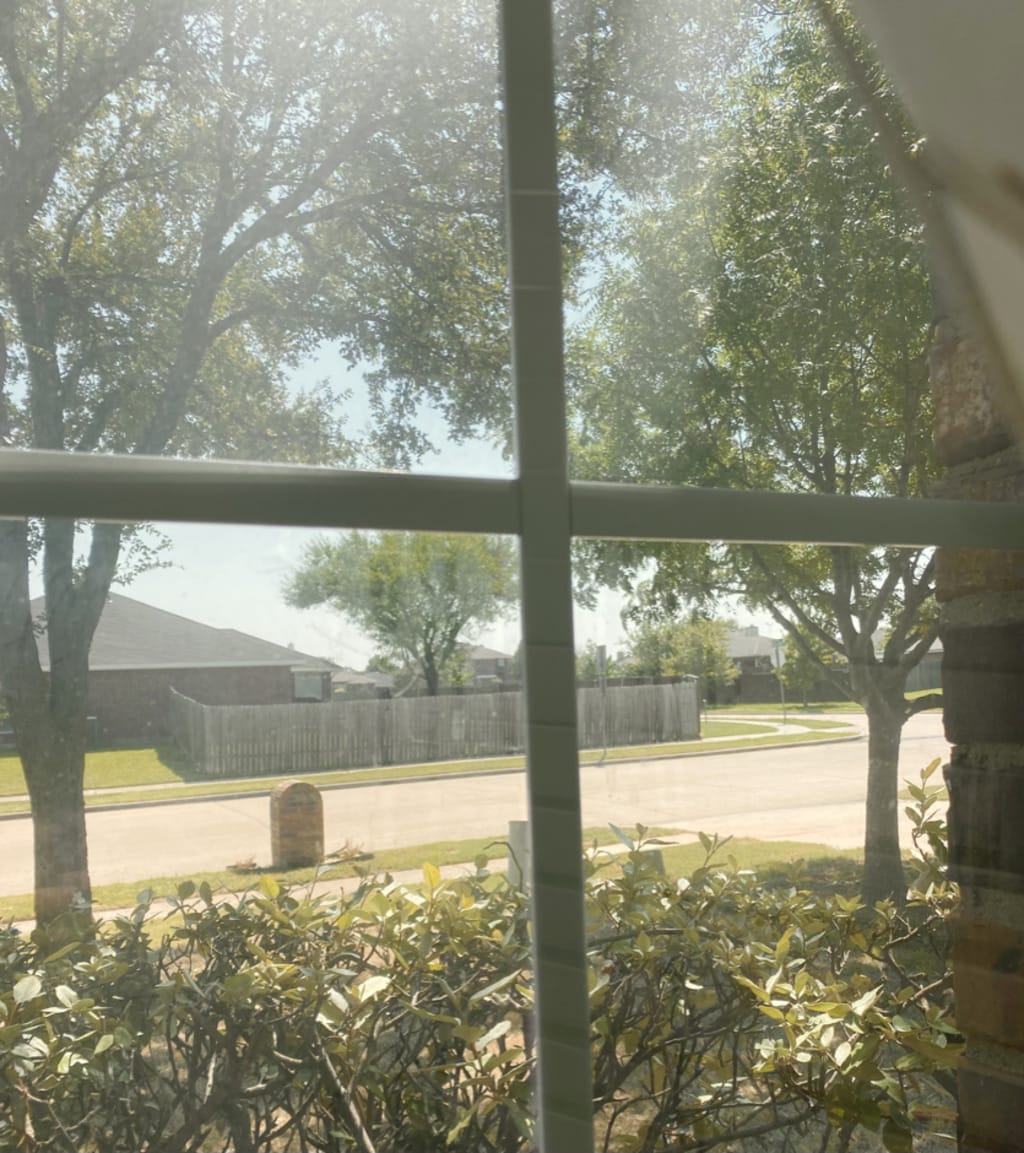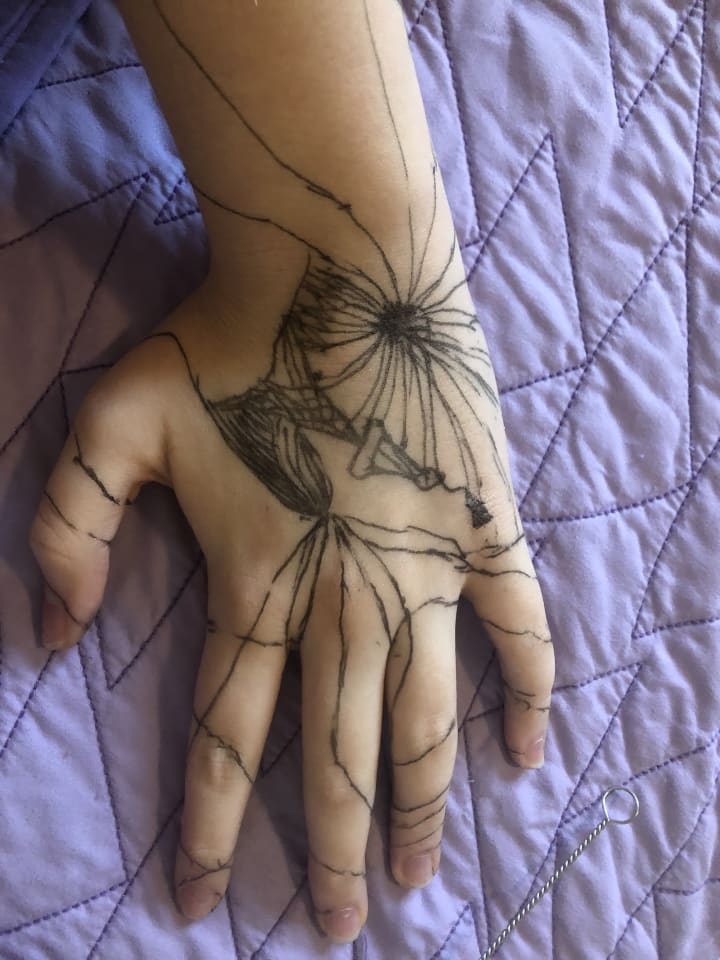 It is 7:56 currently. I woke up at 6:45 cause i had to go to my moms house which is where i am now. To be honest i got really natious a couple minutes ago so i should probably eat something and take my anxiety meds. I take lexipro, the second lowest dosage. Ive been taking it since the beginning of july and honestly it hasn't helped. My moms supposed to call the doctor today to get me an appointment.
On the agenda today we have school (i do penn foster), a study at 3, and writing some letters at 7. For the rest of the week all i know is that on the tenth my step grandma (mimi) is giving me a haircut and we are watching the new f&f! I will catch back up with y'all before i start school.
-------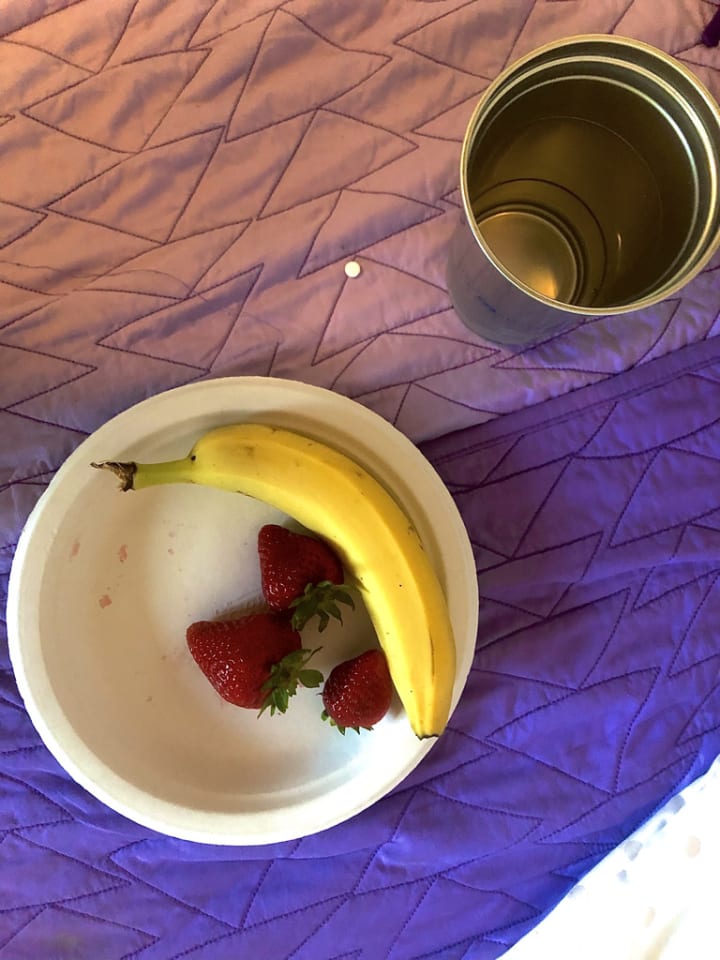 ------
It is now 9:05 am and i have been playing sims for the last hour or so. Very productive as you can see. Everythings been going good so far minus that jimbo hasnt responded to me in days. Kinda worried about that but he is probably just busy since he started school. At least that is what im hoping.
-------
Its 9:26 and jimbos papa texted my nana so hopfully he will join our zoom and we can see whats up with him. I invited blare and renee as well so they might join. My sister will probably sit in the room too. If any of them join i will let yall know and if none of them join by 9:45 i will let you know that too.
------
10:20. Jimbo and blare joined! Turns out jimbo is grounded for a bit. He will not tell us why tho- I have finished my school and now i am just gonna hang with them.
--------
Jimbo told me what he did... And oh my gosh- I CAN NOT BELIEVE THIS DUDE. He is gonna be grounded for life for this- He snuck out... HES ONLY 13- . He went to a party... With girls and non kid friendly drinks... I can not say im suprised. He does scare me tho- His parents are so upset. Like im surprised he is still alive. (totally not making up stuff cause he isn't telling me what he did)
------
10:48 and now i am showing them the bts. They are tired and laughing sorta- I think. ThEy pRoBaBlY hAtE ThiS . *still showing them screen* Limh they love me.
------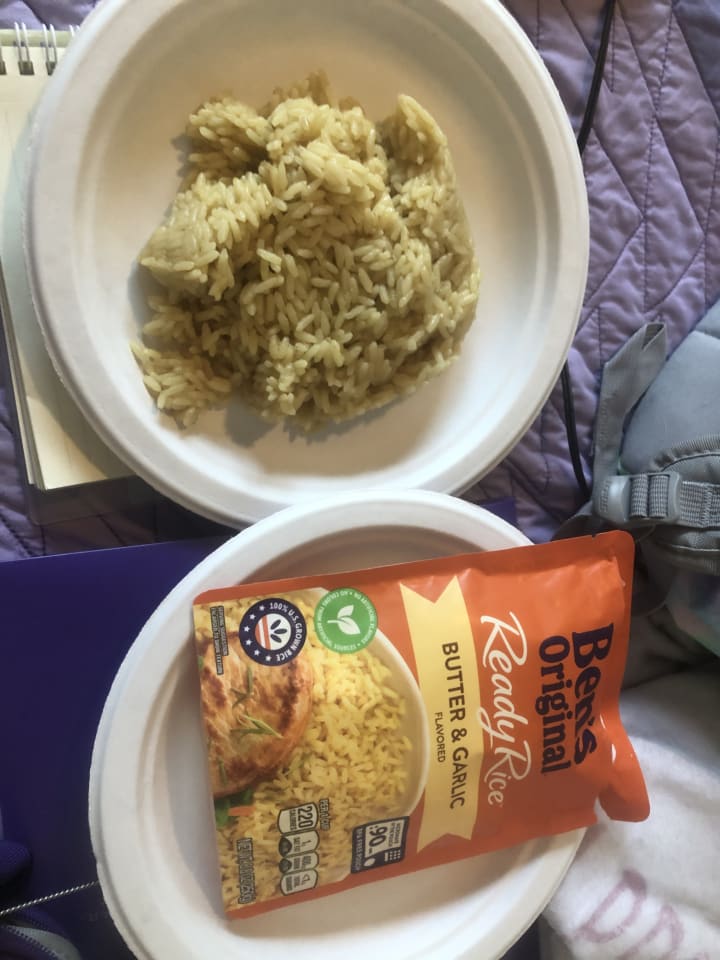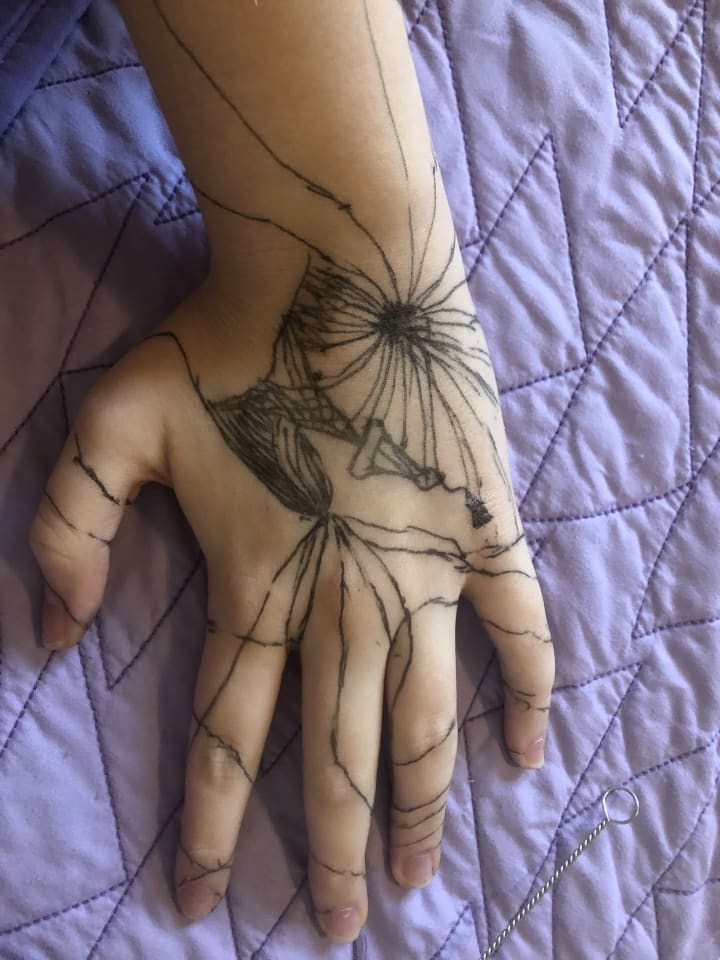 Its 12:44 and im just drawing on my hand and hanging with jimbo and blare. Blare is having an anxiety attack cause her ex friends are back at it. Its so stupid and shes just constantly thinking about it. They tagged her in a video with the song traitor and they were the ones who broke it off. They were so toxic and im glad they finally ended it. One day at a time.
-------
2:38 pm. Jimbo left a little bit ago but should be joining back on the zoom soon. (yes the meetings still going-) Right now blare and alice are on. We are just chillin till the study.
-------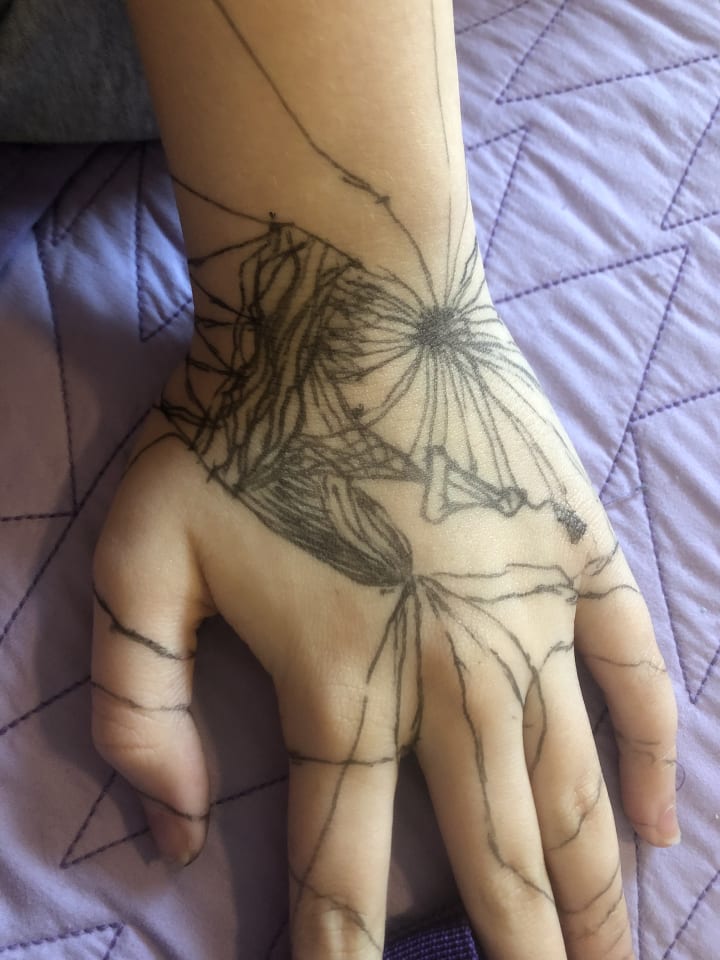 I forgot i was doing this but i ate a banana and tortilla at 2:55 so here is a photo of it mostly eaten.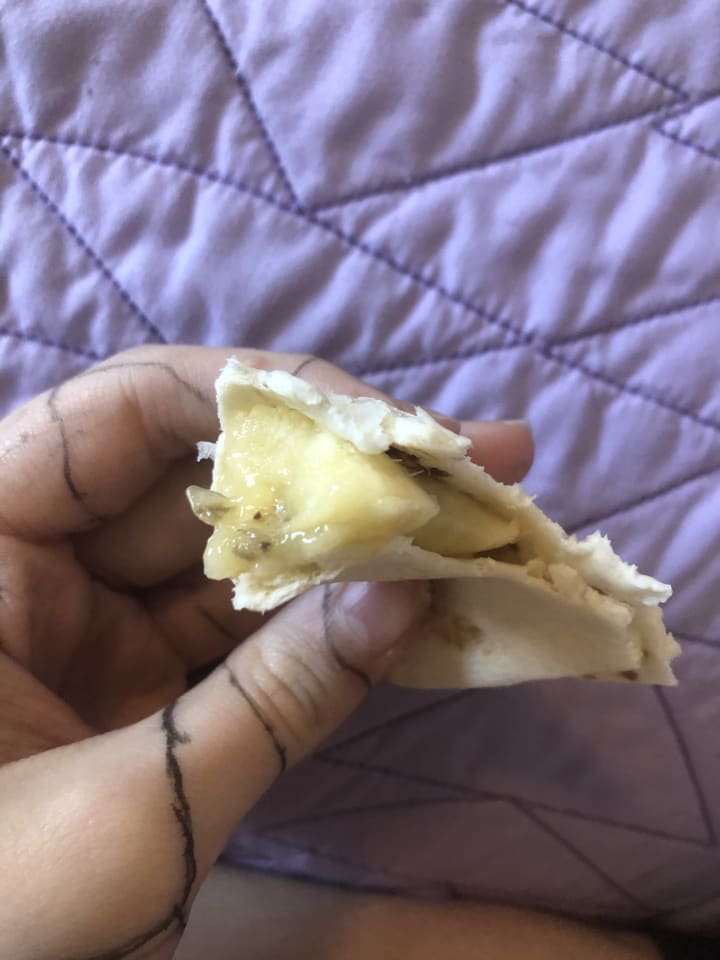 5:56. Im still on zoom with blare LiMh. Ingrid and Alice are on as well. We shared a lot about our lives-. They have meeting at 7 so at 9 we are gonna watch some tv with them and jimbo then.
------
8:26. im on zoom with alice and soon to be jimbo and blare. Im eating a bean and cheese quesidilla. YuM. We just got done watching the new cinderalla movie. CAMILA IS SUCH A QUEEN. There were so many iconic people and songs. I really enjoyed it.
-----
Its my last blog of the night. 10:08 pm. Im gonna head to bed at 11 and take my medicine after im done writing this. Im still on the phone with blare, jimbo, and alice.
Earlier (like at 9) my sister was freaking me out and was sorta stressing me. She said she enjoyed and thought it was funny when my nana and step dad fight. I litteraly feel like killing myself sometimes because of it. Then she was like "dont make mom cry" as a joke about something and it made me feel bad about myself. But she always does. In fact thats why im getting bangs. She has told me i have a big for head so many times.
I am tired and kinda blah so im just gonna head off to bed. Goodnight. I will talk to you all tommorow.
humanity
I am gonna be sumbitting to challenges for a bit! But some stuff may be fictional blogs about Sunny's (me) day. Hope you enjoy!
Receive stories by Sunny Clara Evergreen in

your feed