The Craziest Happy Hour Deals Around the Country
What are the craziest happy hour deals around the country?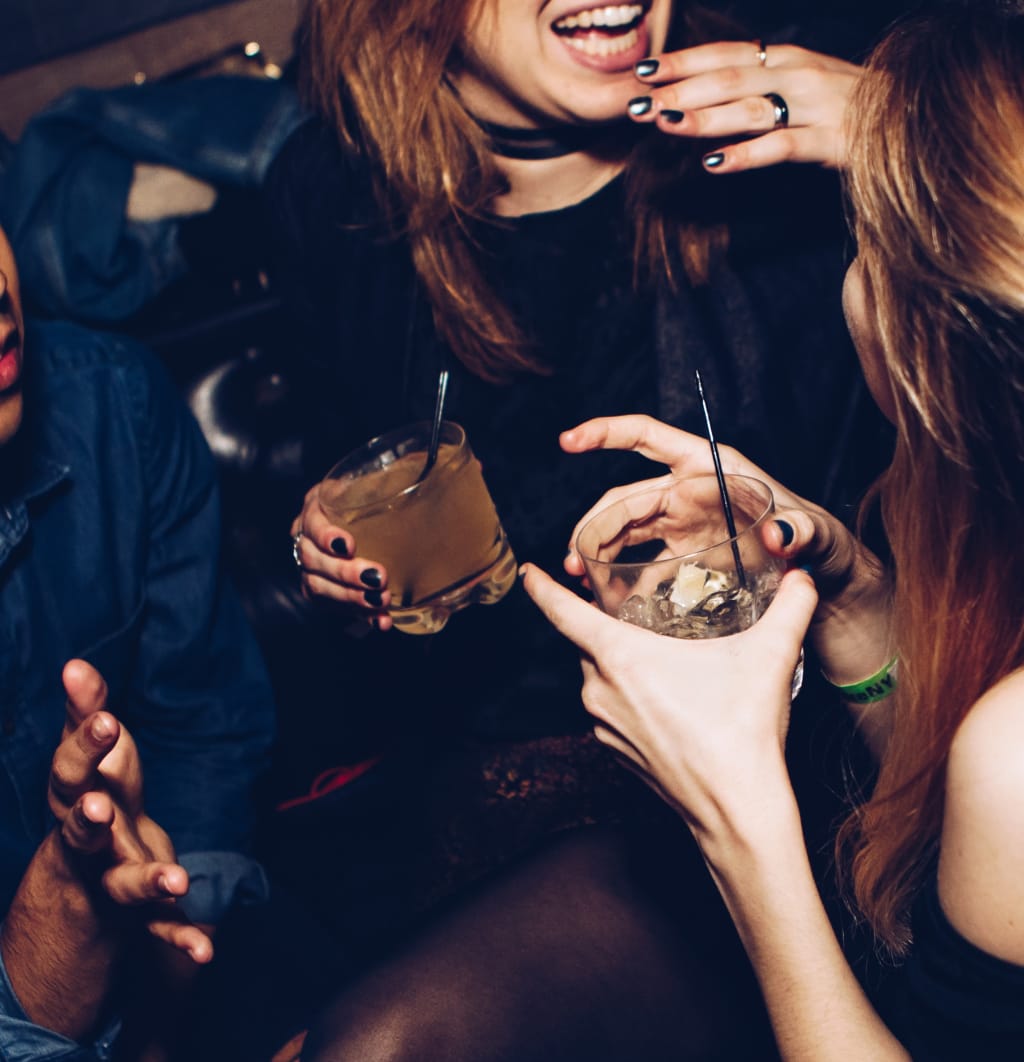 Happy hour is an all too well-known concept where bars and restaurants offer half -price drinks and appetizers or deals on specific drinks and appetizers, normally in the late afternoon from around 4 to 6 PM. Sometimes you find those bars that have signs outside like "Happy Hour all day," and they are always a good find and a place you'll remember, or maybe not, I don't know.
If you are thinking about a road trip this fall you will need all the essentials: toothbrush, extra pair of shoes, and a complete list of happy hour deals for each city you will stop in. By seeking out happy hour deals, you can cut the cost of at least one meal per day by about half, or treat yourself to twice as many drinks for the same price. Which would you choose?
Many of the "craziest happy hour deals around the country" happen at chain restaurants, but I cannot stand chain restaurants, so we are going to talk about the real deals and good bar/restaurant finds. I would never send you to the Cheesecake Factory to get a drink.
New York City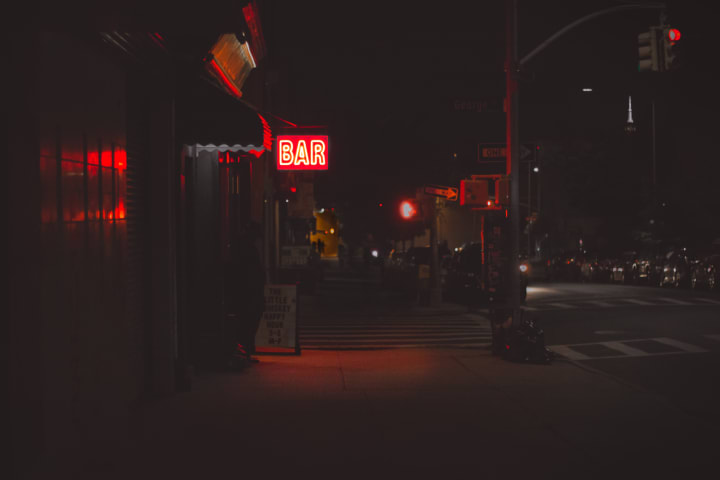 New York City is the place to go out to bars and clubs. It is the place with all the hot and trendy places you can't find anywhere else. However, it is also one of the most expensive places to go out. Too many times have I gone out with friends and woke up the next morning cringing at the charges on my card from the night prior. The thing is, sometimes, being inside the world's best speakeasy bars are not all they're cracked up to be. You spend most of your night trying to find the place, then spend $20 on one cocktail, and you're just about ready to completely give up and go home when you see how much ice the bartender puts in your glass. You wind up realizing you would've been better off at a local bar with your friends actually getting a bit drunk because you can afford to buy more than one drink.
Happy Hour Deals in NYC
We are going to start with NY because we know the people there could really use a drink for a deal.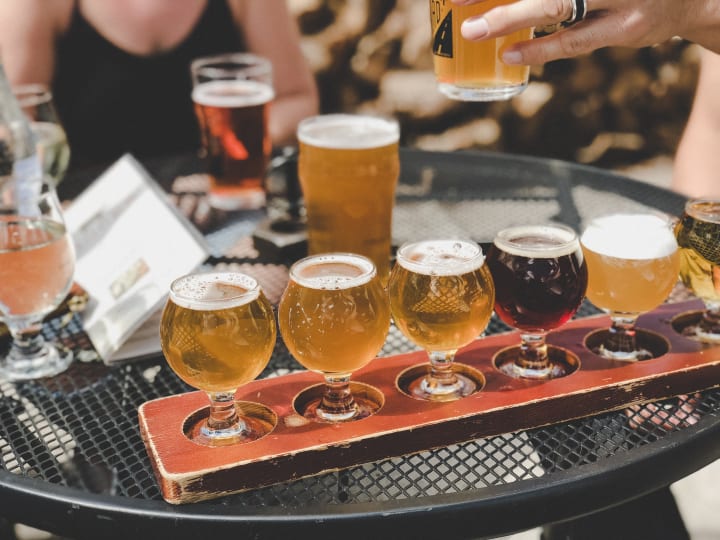 Baker and Co. Happy Hour 4 to 7 PM Daily
Baker and Co. is an Italian restaurant with short-lived but quality happy hour drink deals. Baker and Co. in the West Village offers $5 house wine and $5 drafts of Moretti. And I thought you couldn't get anything in New York for $5. Like everything else in NY, this deal is quick, and then it's gone.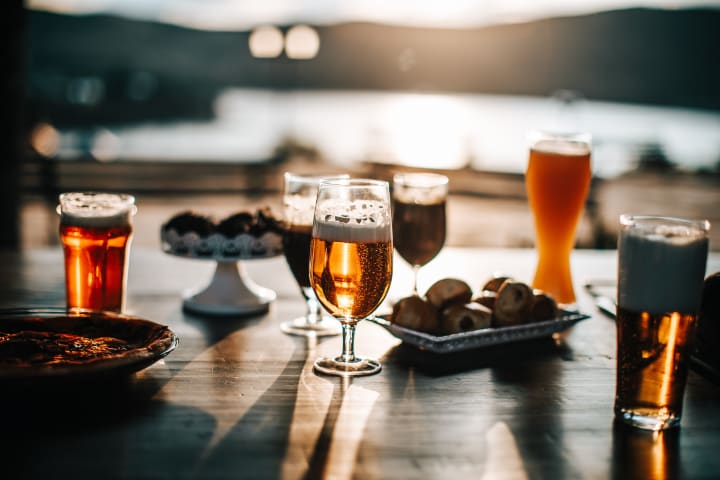 169 Bar 12 PM to 7:30 PM Everyday
This deal is one of the best I've heard of. 169 Bar in the Lower East Side offers $3 beers and shot deals during its extended happy hour. A $3 anything is pretty much unheard of around here, so if you are looking to get a real bang for your buck, you better head over for a pre-dinner drink or two. It is also worth mentioning that this bar has been around for over 100 years, so not only will you get that cheap beer, you'll get the real NY feel if you are just visiting.
Across the River in New Jersey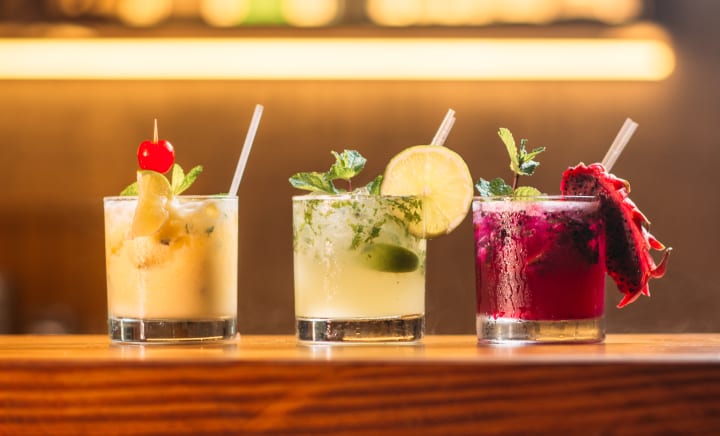 DeNovo European Pub Happy Hour 3 to 6 PM
DeNovo European Pub has two locations in NJ; one in Edgewater, and the other in Montclair. Their amazing deal includes you getting $5 wine, $4 draft beers, and $5 Tito's mixed drinks. With all these options for happy hour, there really is something for everyone. You can't really go wrong anyway you want to enjoy your happiest hours in New Jersey, especially with the amount of NJ distilleries you need to know about that call this state their home.
Dallas and Austin, Texas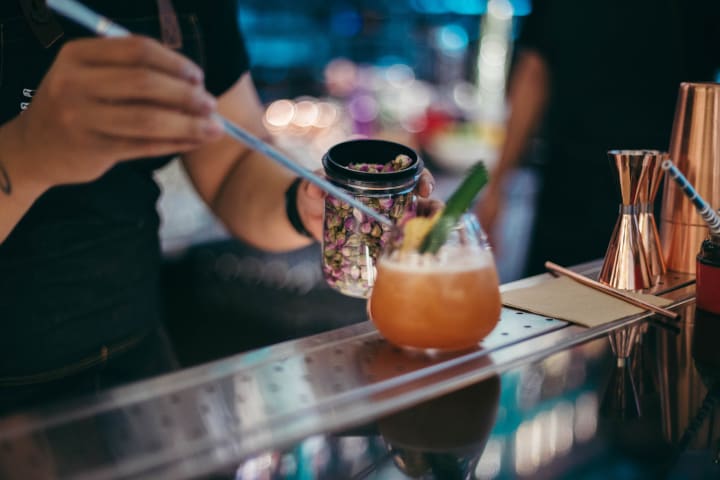 Bosla Happy Hour 11 AM to 7 PM
Treat yourself to some specialty cocktails or red and white wine for only $5, or domestic beers for $3.
Austin, TX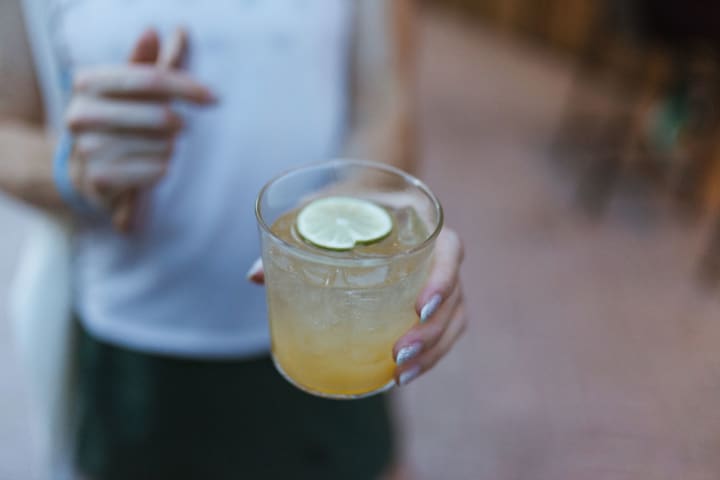 Ellis Happy Hour 4 to 6 PM Daily
Ellis's happy hour deal might not be as long as some of the others, but it is still well worth the stop. With $2 wines and draft beers, as well as select $3 Eastciders, $4 frozen margaritas, and $5 spritzers, you will be hard pressed to find a deal better than this.
New Orleans, Louisiana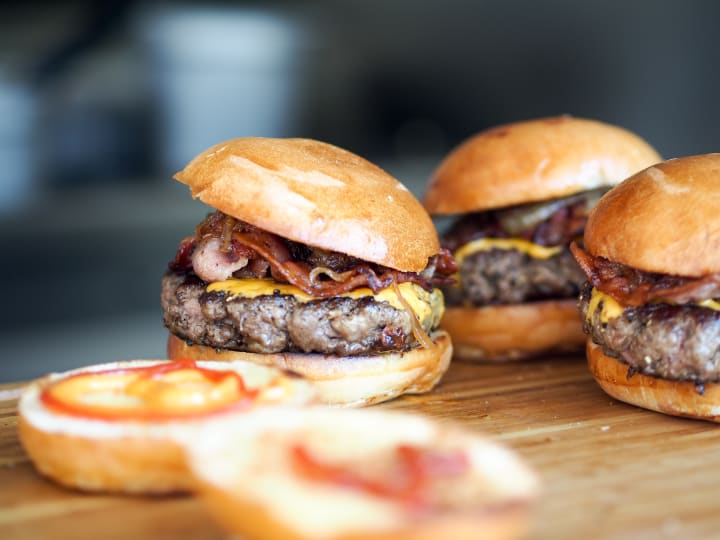 Blue Oak BBQ Happy Hour Tuesday Through Friday 3 to 6 PM
This casual BBQ restaurant has some great deals, including snacks such as sliders, wings, and nachos for $5 to go along with your $4 drafts and $5 wines and daiquiris.
Miami, Florida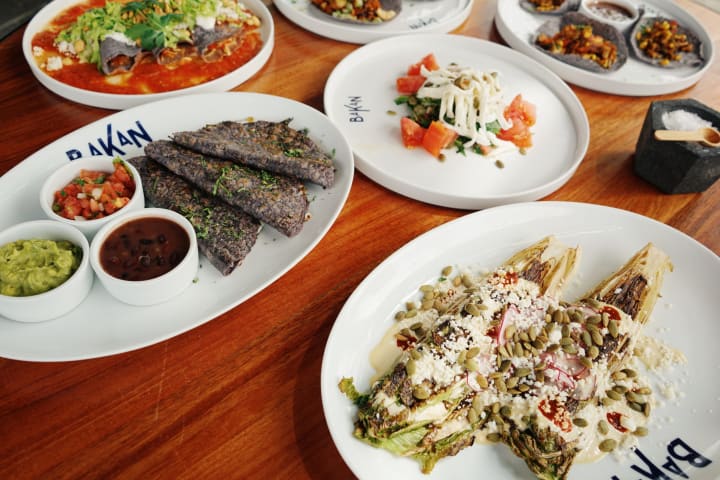 Bakan Happy Hour Monday to Friday 4 PM to 7 PM
During Bakan's Happy Hour, you can get two for one beer, wine, and house-made margaritas. Not only that, but this restaurant bar has an open kitchen where you can watch chefs cook up your hand-made tortillas, as well as indoor and outdoor seating and an upbeat environment. It's truly perfect for getting a good night started.
Portland, Oregon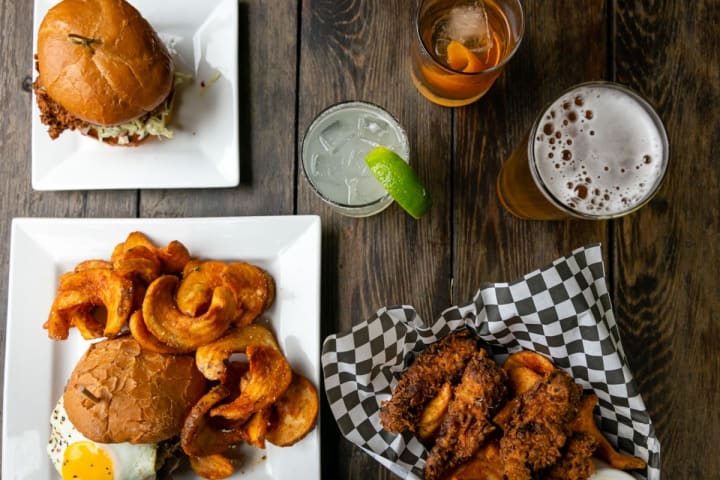 Rambler Happy Hour All Day Monday and Tuesday to Friday From 4 to 6 PM
The Rambler is a classic American Pub restaurant that offers $7 cocktails, and $1 off all drinks during its happy hour. Their happy hour discounted cocktails feature a dark and stormy, a margarita, and an old fashioned. They also have appetizers like wings and turkey pot pie dumplings from $4 to $7.
Arlington, Virginia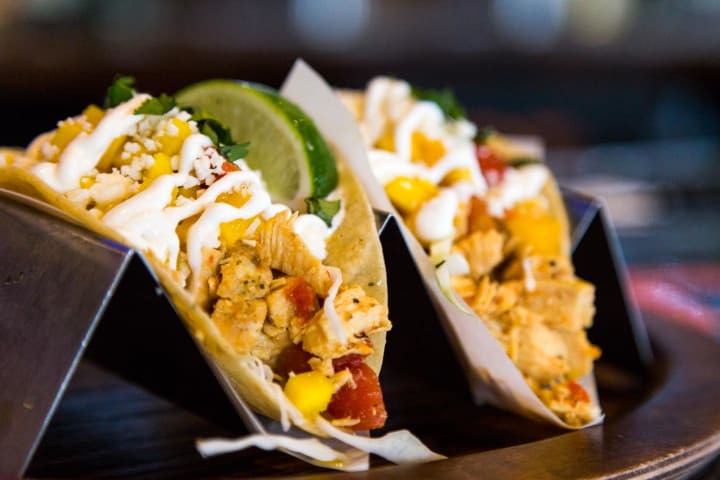 Don Tito Happy Hour Monday to Friday 3 to 8 PM
This bar, featuring delicious Mexican favorites, offers $3 tacos, $5 Margaritas and red and white wines, $4 draft beers, and $7 small plates. It is a three floor space featuring a rooftop bar.
Washington, DC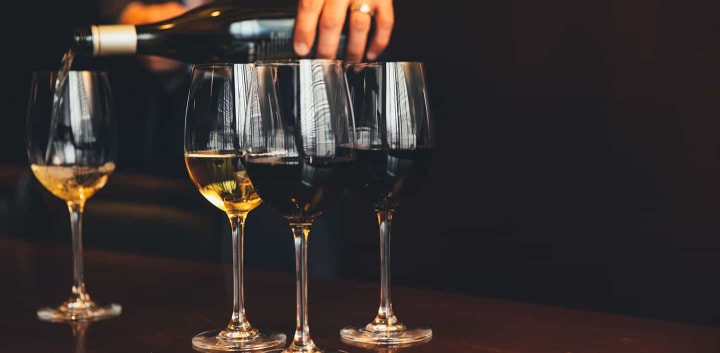 Joe's Stone Crab Happy Hour From 2:30 to 6:30 PM Daily
At Joe's, you will get a daily deal of half price cocktails, wine, beer, and discounted snacks. This bar is actually an old Trust Union Bank near the White House that has been transformed into a bar. The crowd at this bar is typically suited up business types, but at happy hour, it becomes more versatile, with everyone looking for a craft beer for $3.50, or a cocktail for $6, and half price oysters to go with it.
Charleston, South Carolina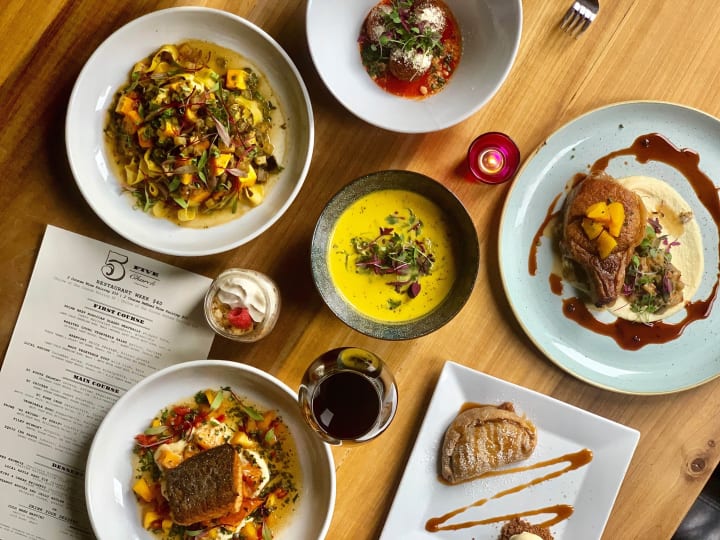 5 Churches Happy Hour 4 to 7 PM
This unique bar offers half price beer and wine, a $5 cocktail of the day, plus $3 off everything on the menu. This isn't the only reason you'll want to check out this bar though, it is a an old church turned into a bar, providing that "something different" I am always seeking when visiting someplace new.
Chicago, Illinois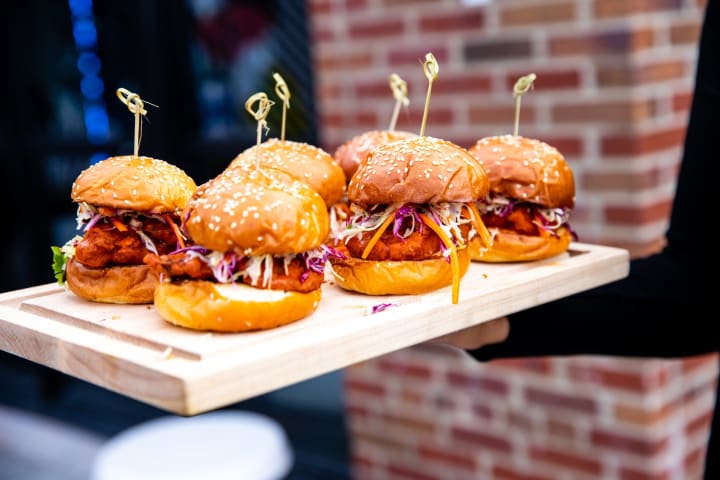 Offshore Locals Happy Hour on Monday 4 to 7 PM
Offshore, the world's largest rooftop bar (certified by Guinness' World Records), offers locals happy hour deals like $5 or red or white wine, Miller Lite's, or Chicago hot dogs. Normally I would not recommend a happy hour that only takes place Monday night, but this bar is something you'll want to see, so might as well go check it out on a Monday.
San Francisco, California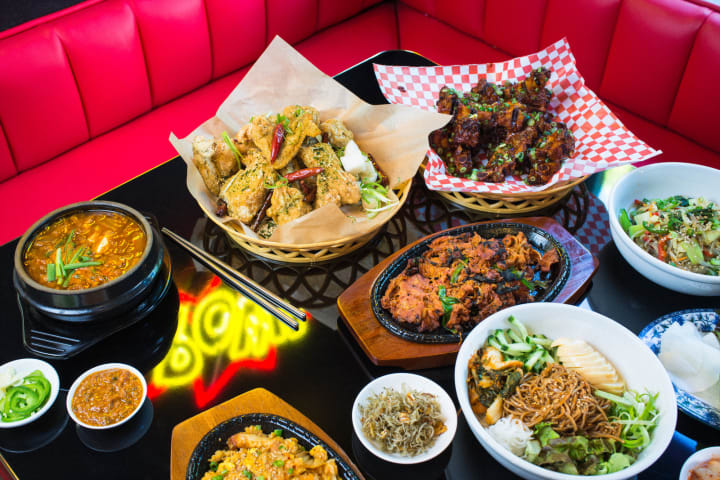 Foxsister Happy Hour everyday 5 to 7 PM and Special Deals Monday 5 to 10 PM
Foxsister, a funky little restaurant, offers $3 beers, $2 soju, and $6 booze slushies, along with discounted snack foods like wings, buns, and dumplings during happy hour. They also have a special deal on Monday nights for $1 wings and soju shots.
Foxsisters is on a mission to make the perfect fried chicken, along with other unique menu items.
Scottsdale, Arizona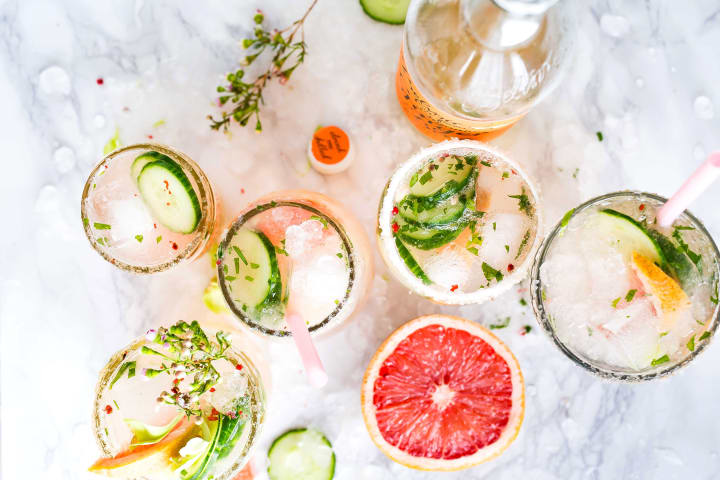 Blue Clover Distillery Happy Hour Monday to Friday 3 to 6 PM
Blue Clover's Distillery, the first one in Scottsdale, features happy hour drink specials for each day of the week. Monday's are $5 Moscow Mules and buffalo chicken tacos. Tuesday gives you a $3 cocktail with the purchase of a bottle. (Not a bad deal if you wanted to go to the liquor store and bar in one trip.) Wednesday is gin cocktails for $5. Thursday is boozy snow cones for $5. Friday is vodka and gin flights for $5. And on Saturday and Sunday, I'd be willing to bet you'll be nursing your hangover.
Boston, Massachusetts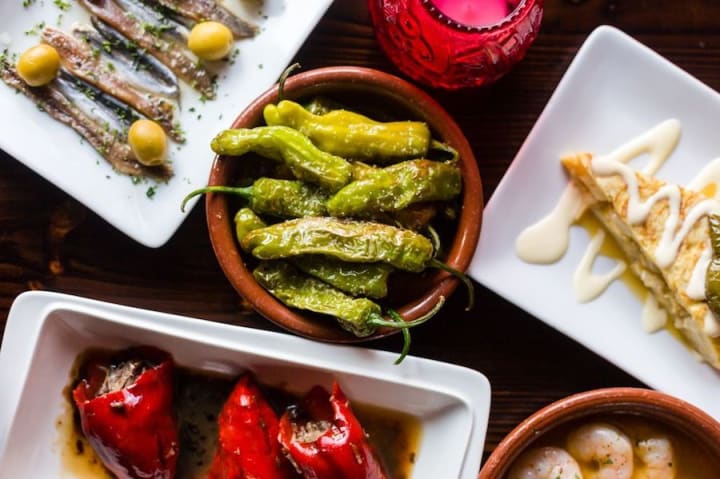 Estragon Tapas happy hour 5 to 7 PM
Estragon's happy hour offers 14 menu items for $5 or less. Estragon is a traditional Spanish Tapas restaurant, with a very old school speakeasy type atmosphere.
Of all the weird drinking laws in America, did you know that Boston does not allow bars to advertise discounted drinks at specific times? Boo to that. So although Estragon has a large drink menu including specialty cocktails, beer, and wine, I cannot prepare you with a list of specials.
Atlanta, Georgia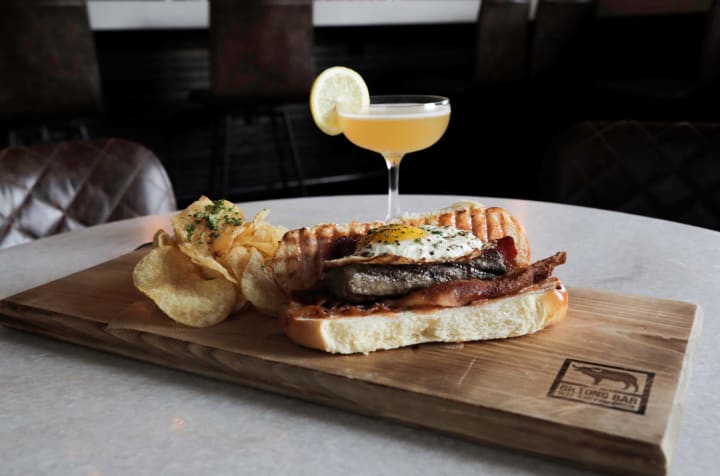 Biltong Bar Happy Hour 11 AM to 4 PM
Biltong's happy hour features $6 cocktails, three different beers of the day, and $5 red or white wine. This unique bar has two locations in Atlanta, featuring South African street food called Biltong, which is just beef jerky! They have all kinds of jerky at Biltong though, so you're bound to find something that pairs well with your own custom flight of beer anyway.
Denver, Colorado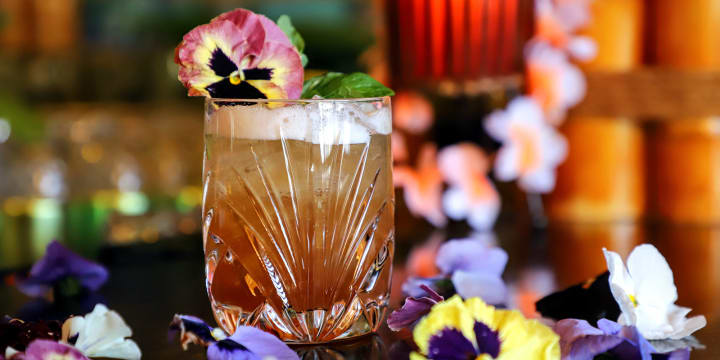 Adrift Tiki Bar Happy Hour 5 to 7 PM
Adrift's happy hour menu includes $7 specialty tacos, snacks like volcano fries or chicken lettuce wraps from $4 to $7, as well as $2 off all specialty cocktails. I don't know about you, but I'm always in the mood to visit a good tiki bar.
Did you know that The Saturday Evening Post is credited with first printing the word "happy hour" in 1959 in an article about military life? If you didn't enjoy any of my bar recommendations, maybe you'll enjoy that little fact. Unfortunately, there are so many great bars in each one of these cities that offer happy hours and we only got to talk about a few of them, but hopefully, on your next trip around the US, you will visit one of the craziest happy hour deals around the country. Cheers!