Sure To Satisfy Anyone
New York Egg Cream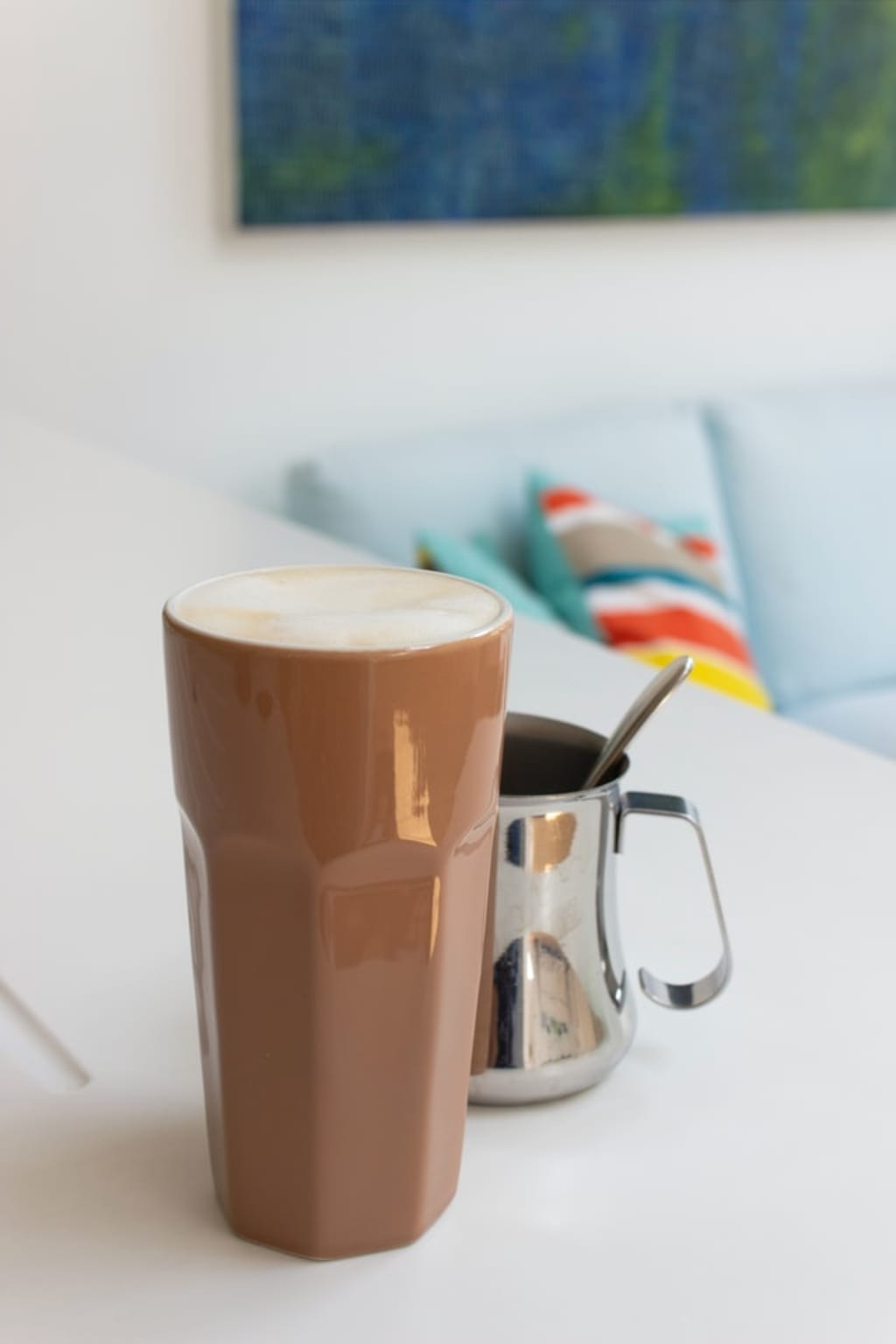 unsplash
After having read books and books about mocktails, I have found a drink sure to satisfy anyone! I found the books at my local library. Almost every book included this mocktail. Examples for who this drink would be good for include the designated driver, an alcoholic, a non-drinker, a pregnant woman, a kid and a bartender.
What drink is this you ask?
A New York Egg Cream. And no, you do not need to be from New York!
I have prepared this drink for myself many many times and love it! The recipe takes only three (3) ingredients.
Mix in a glass the following:
Milk (I personally use skim fat-free)
Seltzer (I prefer Polar)
Chocolate syrup (I personally use Hershey's and dollar store brands)
Grab a straw! (optional)
Slurp! (optional)
That's it!
The taste is unique and fizzy. There are no eggs. Although there is chocolate syrtup, the taste is not extremely sweet.
If you are craving an alcoholic drink but for whatever reason you cannot, I have found that a New York Egg Cream takes the craving away.
Milk and chocolate syrup are cheap, but I know seltzer is not. Watch for sales on seltzer. Shop the milk and syrup at the local dollar store. I can often find seltzer on sale at Giant Eagle for $10.00 for 3 twelve packs.
Are you always alone? Never asked to go out? Are you bored? You do not need alcohol to solve these problems.
Why?
Alcoholic drinks cost a fortune and give you a headache.
With a New York Egg Cream, you can party all by yourself! Make it a treat and indulge! Keep your money and have no pain!
On the other hand, are you throwing a party or gathering? Make a pitcher of New York Egg Cream to serve.
When you serve this mocktail, ask the party goers what they think is in the drink. I am sure they'd be surprised!
You could make this as your specialty for events. You could make this a ritual for holidays.
I would love to go to a bar and play games with the bartender! Would they know what a New York Egg Cream even is? This is something I can look forward to doing once the coronavirus is over!
For the designated driver, I know it stinks, but just know how important you are. Ask someone to return the favor one day.
For the alcoholic, you can do it! Give this mocktail a chance!
For the non-drinker, you may be familiar with mocktails already. New York Egg Creams are awesome!
For pregnant women, you probably want an alcoholic beverage like right now! But you cannot! Cheat and have a mocktail New York Egg Cream instead!
For the kids, wouldn't they love an "adult drink"?
For the bartender, introduce this drink to customers, instead of having the "usual".
Do you know what else makes me like this drink so much? Anyone can drink it. This is not a "snobby" drink. For example, to me, a "snobby" drink is a Martini. With a New York Egg Cream, one may be rich or poor.
It is the best of three (3) worlds!
Milk for the creamy (although not cream).
Seltzer for the bubbly.
Chocolate for the, well, chocolate.
A cute thing to do is buy some "fancy" drink glasses from Dollar Tree. They can make your drink look special for $1.00 each! Dollar Tree carries fancy drinking glasses for every season and/or holiday. Do you prefer drinking with tall glasses? If so, have straws, as stated above, to slurp with, which may be found at Dollar Tree also.
Share the New York Egg Cream recipe with family and friends! Doing so just may be a Random Act of Kindness!
All-in-all, having a New York Egg Cream is a nice way to sit down, drink, and unwind.. Feel the stress go away. The cool drink takes you to your happy place. (Gosh I think I sound like a psychiatrist) No matter how much you make, no matter how big your house is, no matter your education, we can all agree we are all one in a New York Egg Cream. Slurp! Slurp!
how to
Self-taught cook. Fitness enthusiast. Loves her family. Frugal gal.
Receive stories by Leiann Lynn Rose Spontaneo in

your feed