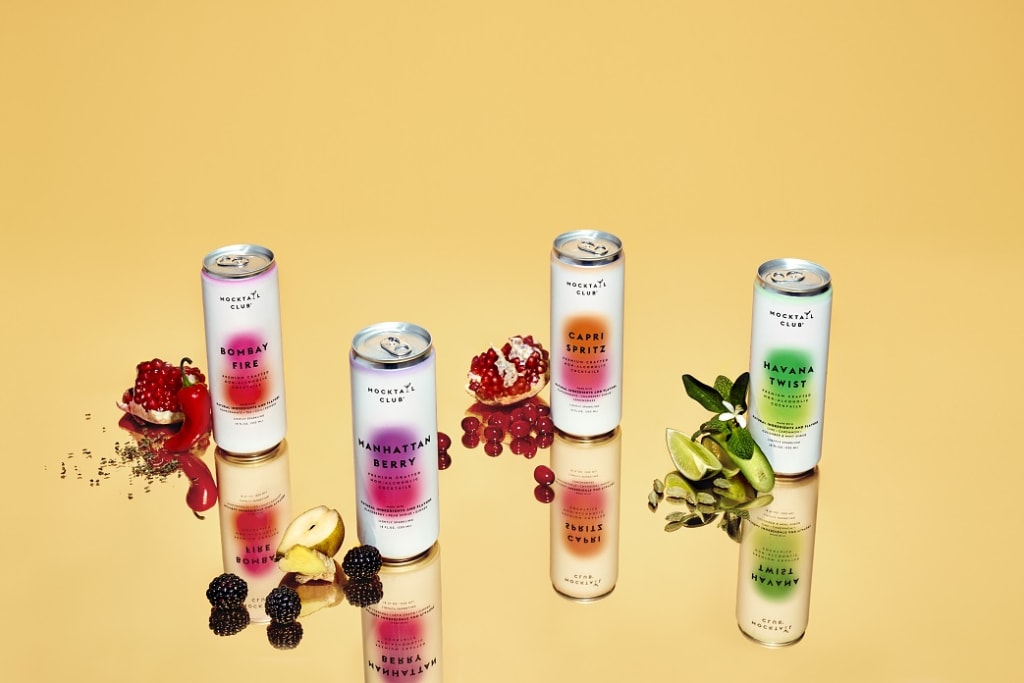 Make your new years party a surefire hit this year with Mocktail Club non-alcoholic canned drinks. Perfect for the designated driver, expecting mother, or if someone doesn't drink altogether. Mocktail Club's flavor-filled canned drinks are the ideal fun, flavorful alternative.
Each 12-ounce can is slim, portable, and lightweight. Customers have fallen in love with the brand's unique blends, which are delicious on their own or in a favorite recipe—made with apple cider vinegar, a prebiotic for gut health. Every item is non-GMO, gluten-free, and vegan.
Four Powerful Flavors
Coming in four fanciful flavors, Mocktail Club is an excellent non-alcoholic or mocktail drink option if you prefer not to drink or want to limit your alcoholic intake to focus on health, fun, and balance. Everyone can celebrate with our non-alcoholic cocktails. Enjoy an elevated experience without sacrificing flavor. Perfect on its own, with a splash of club soda, over ice. Or, if you must, you can use these in your fun cocktails recipes.
Manhattan Berry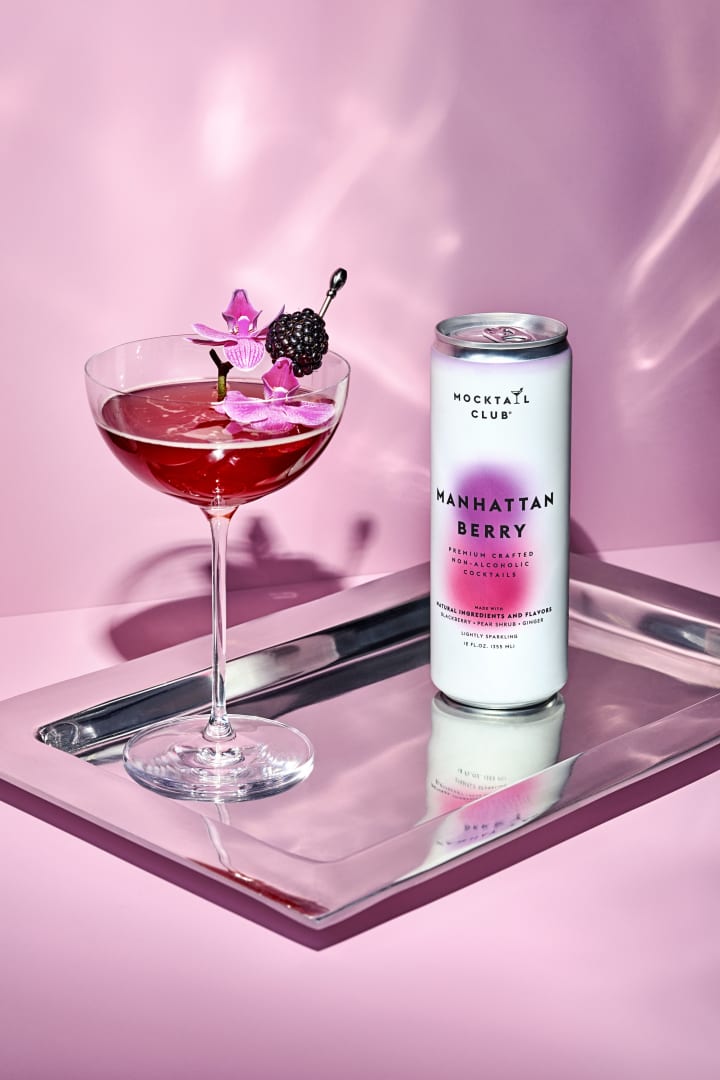 Inspired by the bustling city itself, Manhattan Berry is a sophisticated blend of blackberries, pear shrubs, and ginger. With a light taste and a sharp ginger kick at the end, this slow-sipping drink gives you a lovely holiday feel.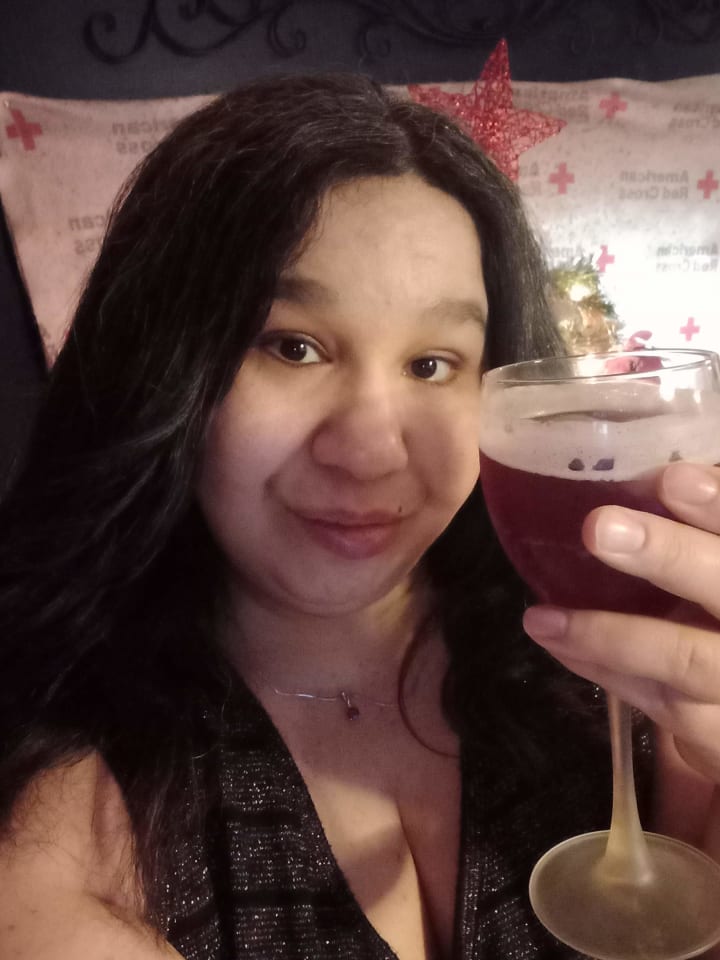 Capri Spritz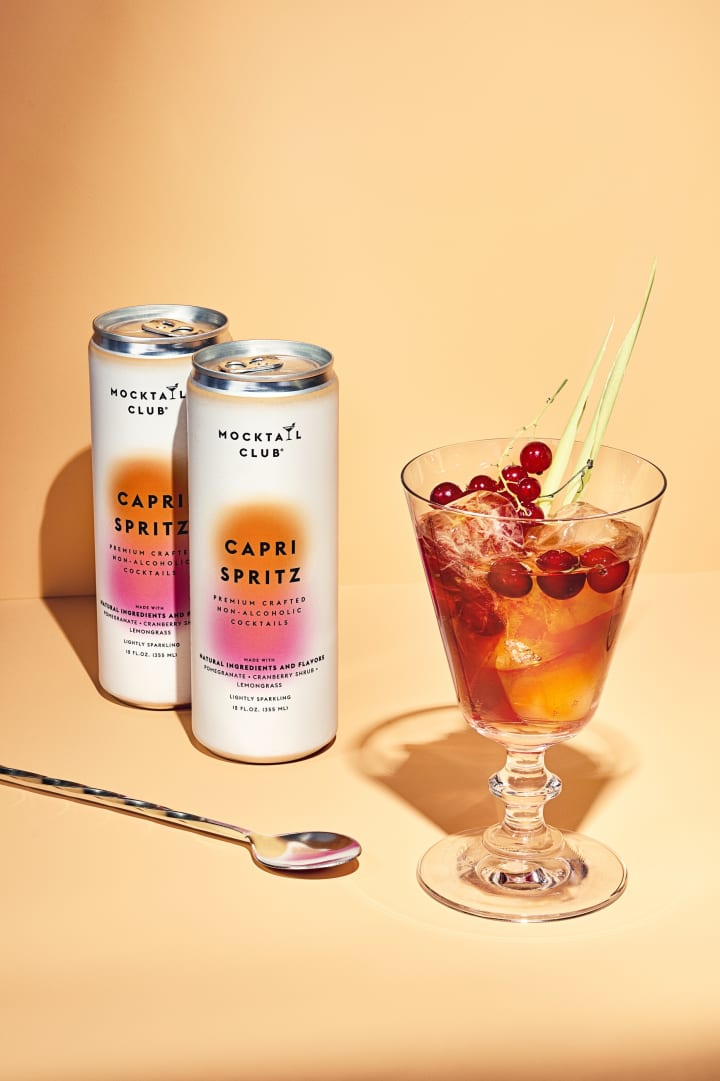 The Island of Capri is the inspiration for Capri Spritz. An aperitif blend with pomegranate, cranberry shrub, lemongrass, and bitter notes, similar to an Italian Spritz. I made this mocktail into a morning mocktail. It was a lovely pairing with my spinach and cheese omelet at my Christmas Eve Brunch gathering with family and friends. I love the cranberry and pomegranate blend, and in the end, you get a hint of lemon that was a refreshing hit to the pallet.
Havana Twist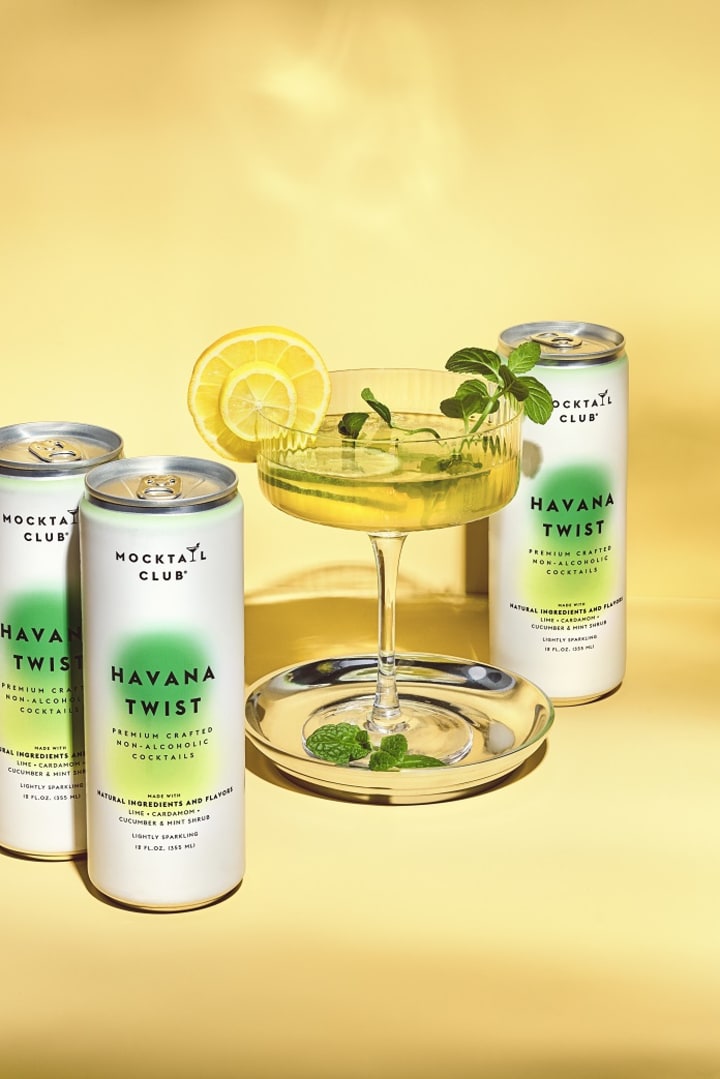 One sip will take you to a classic hot Havana night. If you love a Mojito, Havana Twist is a refreshing non-alcoholic take on the classic Mojito, with tangy lime zest, cucumber, mint, and a hint of spice from cardamom.
I would have loved this except for the kick of mint at the end. While not to my taste, I had my husband try it, and he loved it. He said it reminded him more like Kombucha, and he took over my drink happily.
Bombay Fire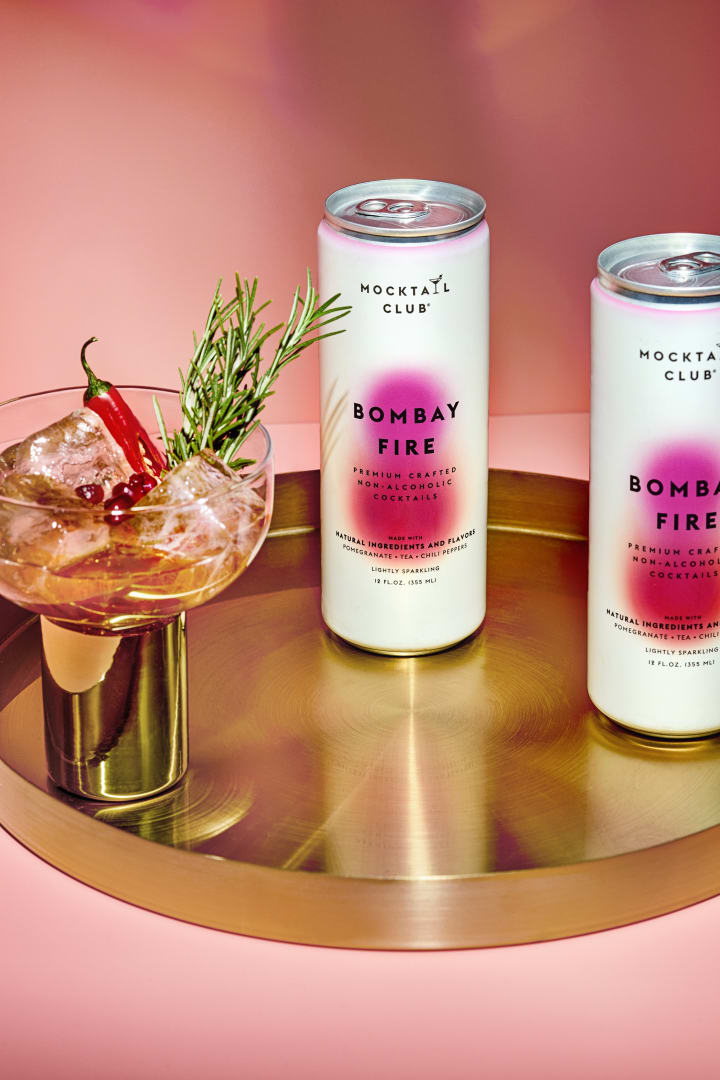 A one-of-a-kind blend of pomegranate, chili, agave, and infused tea leaves you with a warm burn that makes you want more.
Based on the flavors of this old South Asian city, Bombay Fire is the bomb! I was initially hesitant, but the blend of pomegranate tea and chili peppers delivers a delicious, warm combination. The sweet heat taste is enjoyable and perfect for all your winter parties.
Enjoy The Social Scene With No Regrets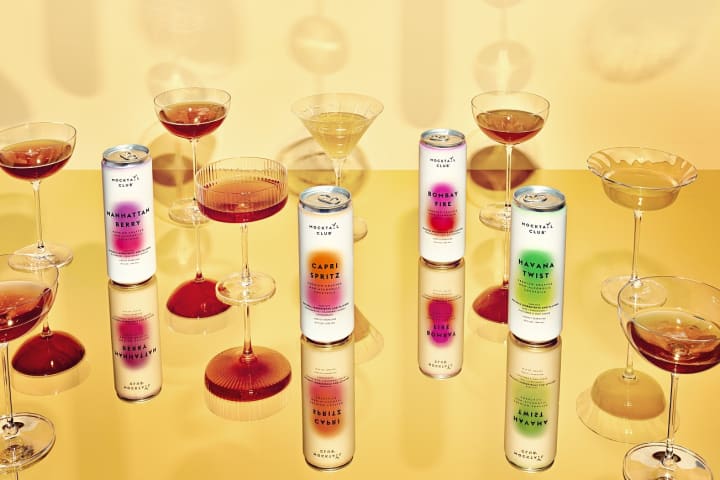 Each flavor has no artificial flavors or colors. No preservatives. It contains no alcohol; all are Non-GMO certified, gluten-free, and vegan. Mocktail Club uses no refined sugars, using only organic agave and monk fruit as a sweetener. Caffeine-free tea is used being infused natural spices and flavors. Each can hold two servings with only 40-45 calories per serving and 80-90 calories per can. Perfect for those who still want a cocktail but are watching the waistline.
ABOUT MOCKTAIL CLUB

Mocktail Club is perfect for people who want a healthier lifestyle and an alternative to alcohol but still want the kick. Mocktail Club is excited to build a platform of better-for-you non-alcoholic beverages for sober curious, and mindful drinkers, with the added benefits of prebiotics and antioxidants. They are focused on sourcing their fruit juice from organic suppliers and using sustainable packaging that helps to reduce our footprint and waste, and 1% of their sales goes to supporting clean water access globally. To learn more visit mocktailclub.com
About the Creator
Janny C is an established freelance writer. A bit of a jack of all trades writer Janny has found a niche in beauty writing, earning a reputation as a beauty product reviewer, which she shares here on Vocal Media.
Reader insights
Be the first to share your insights about this piece.
Add your insights