Need Motivation To Write a blog... Visit a bar!
Grab a drink and get on with it.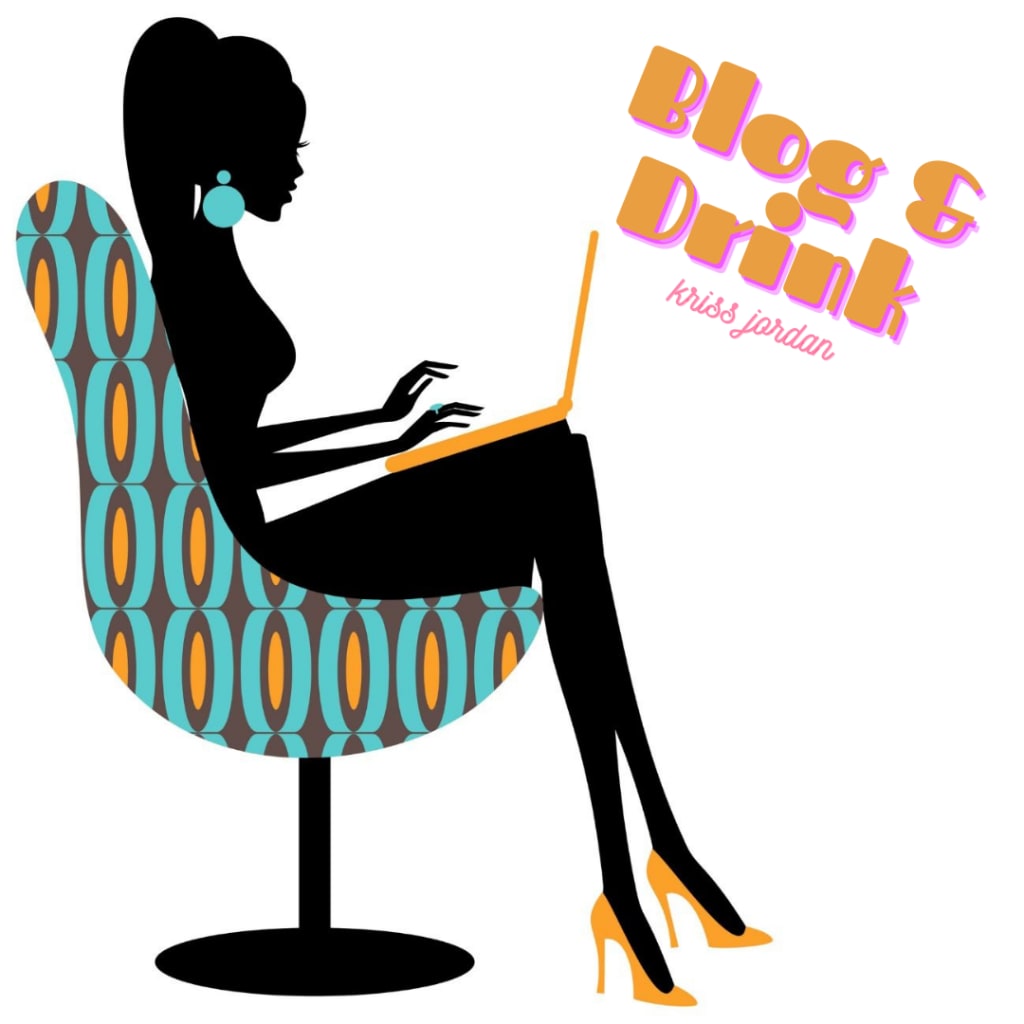 Get Those Creative Cocktail Juices Flowing!!!
I need to get OUT!
I know, I know this might sound strange (actually given that we are in a world where we can only mingle with 6 people and have to deal with a 10pm curfew (UK style), I guess this is far from strange) but I had nothing better to do on a Friday night then go to a bar and write a blog!!
I had enough of working from home and I sure as hell wasn't going to spend my Friday night doing the same thing that I had done all week, watching "Being Mary Jane" (yes... i'm pretty late to the party but its amazing so leave me alone lol). No one was available to join me and I won't stop my life just because I don't have company, so... I decided to get back to my blogs and go sit in a bar by myself!
Make sure you choose the RIGHT bar!
Ok, so here's the thing... don't just choose any bar, because you'll end up choosing a bar that will have a whole leap of drunk people dancing and getting loose while you're trying to get things done. Select a bar that has a happy medium. For example, the bar i'm currently in (Overproof) has a good amount of seating (to have a table by yourself), decent music (not too loud that you can't concentrate) AND (get ready for it) FOOD!! (yummy) to keep your energy up. I'm actually able to sit at a table, with my laptop out, wifi connected (because let's face it, that's important) and be surrounded by good vibes to focus. Choosing the right bar is important because it will be the deciding factor to whether you'll leave complete or leave completely empty. I recommend giving Overproof bar a try as it has plenty of plugs to keep your laptop charged and plenty of tasty cocktails to keep a buzz going!
2 for 1 cocktails HOORAH!!!
After having a mini round about moment with the bartender about whether it was "2 for 1" on cocktails or just "2 for £10" I decided to just order my first pair of juicy mojitos. For some, being alone at a bar is a very daunting place but for me, it's like walking in the park with a nice succulent chicken wing in my hand (mmm, yum) to really enjoy your surroundings. If you are that individual who gets a little bit nervous at the fact that "people may be looking at meeee arghhh" because you're alone... grab a drink and chill out, no one cares and you'll soon find out that it's no big deal to be chilling by yourself, after all... you was born by yourself and you'll di.... (no no, too morbid) just... relax lol.
Change your environment and find your Purpose.
I mean, feel free to go to a bar and sit there by yourself but it can get a bit like "what to do next" if you don't really have a purpose. With me, I grabbed my laptop and I went for it!!. I got shet to do and spare time to do it in. With blogs to plan, content to think of and money to conjure up from some magical covid place, I just could't concentrate at home anymore and needed a new environment to just think. The current atmosphere that I got going on at the moment is great music, a bunch of ladies across from me cracking jokes with cute outfits on and the fellas to my right having deep convos about life... I say all this, because I have not written anything in months due to lack of motivation and this was because I stuck to the same boring location but now I can't stop my fingers from typing. So... change your environment and your find your purpose.
Blog & Drink
Drinking doesn't necessarily mean alcohol but what it does mean is hydrating yourself with what ever you need to keep that energy up and concentration fixed in but for me... I chose the alcohol route lol. it's like chilling in on a Friday night with a glass of wine and an interesting movie on, except you've swapped the movie to blog and the drinking in to drinking out. For me after many boring nights at home I decided to switch it up and this was one of the ways I found that helped me get creative again and write.
There are many different ways to find your spark again but this was one way I found to be helpful for me.
Remember, points to live by when bar blogging
1 - Choose the right bar
2- Grab a drink and relax
3- Let your fingers do the talking
and most importantly ... NO ONE CARES you're by yourself, so get on with it! :)
I hope this has helped in some way motivate you to get out to a bar and give it a try yourself and if it is not your scene then swap the bar for something you may find more useful.
Imma get back to my cocktail and start on the next blog while i'm in the flowwww!!!
(if you like this blog, please feel free to like, share, or even drop a donation tip to help me keep going).
Love Lots
Big Sis Kriss x
bars
@5ivve
It's Your Big Sis Kriss
Confident Builder & Energy Booster