Look, We Might Need a Cocktail Every Day this Month
Just to be certain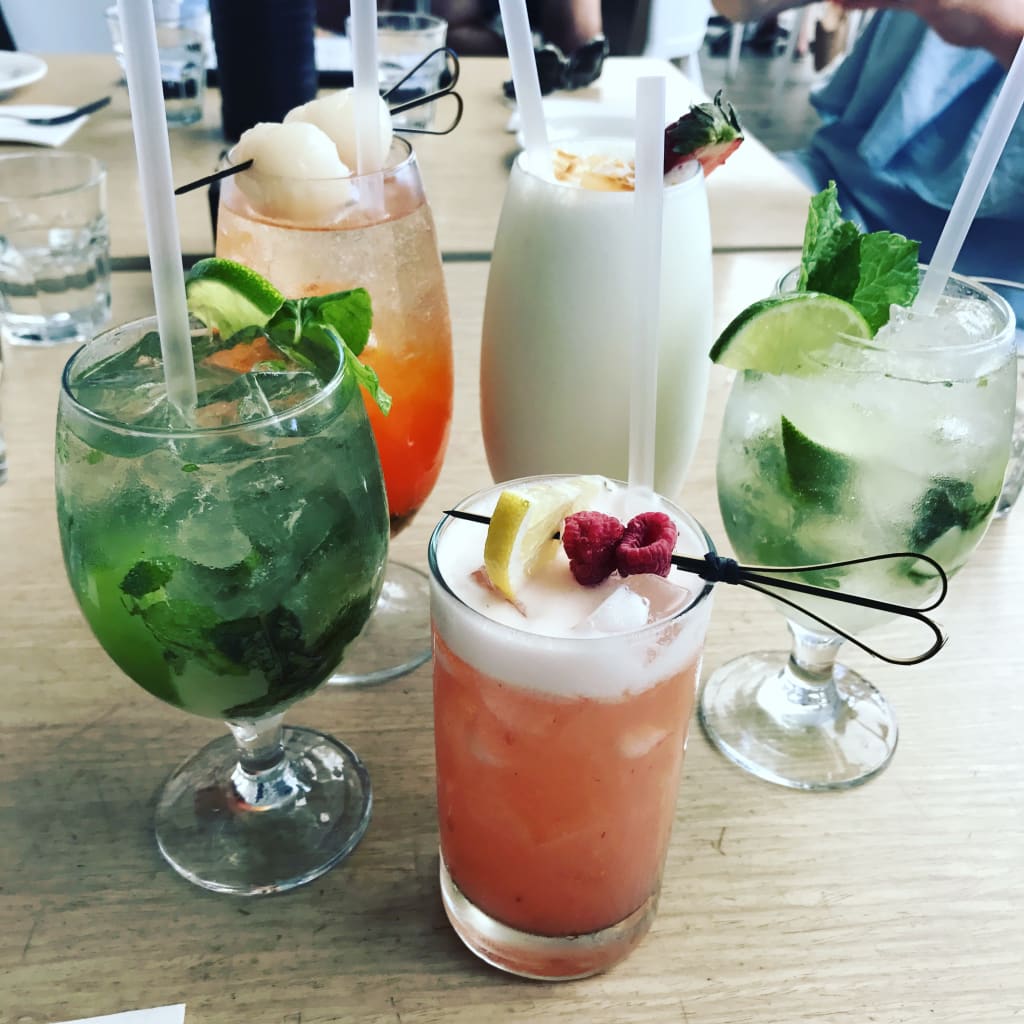 We're only here for an hour
It's a big year, 2017. And no month of 2017 is bigger than May.
See, back in May 1917 – that's 100 years ago for those of us with Arts degrees – one Clara D.D. Walsh of St Louis, Missouri (formerly Miss Clara D.D. Bell of Lexington before her fortuitous – fortuitous for us all – marriage to one Julius S. Walsh Jnr) hosted the world's first cocktail party.
Thank you, Julius and Clara Walsh (not to be confused with those wowsers, Jim and Cindy Walsh of Beverly Hills 90210 who couldn't even manage to pull together a decent party over 8 seasons and with Shannon Doherty in her partying prime).
It was a Sunday. Possibly, though not definitively Sunday 25 March 1917. But definitely a Sunday, making it the 4th, the 11th, the 18th or the 25th.
It was midday. And the whole shooting match was done and dusted by 1pm, but let not that lull you into thinking that this was a sedate affair. Nope, the Walshes (the St Louis Walshes anyway) welcomed 50 guests to their home after church and offered up Manhattans, Martinis, Sazeracs, Gin Fizzes, Clover Leafs (and with reference to the aforementioned Arts degree, I'm going to confirm that it is not Clover Leaves in this instance, it is most definitely Clover Leafs), Mint Juleps and Bronx Cocktails.
Now, by even the most basic of cocktail recipes and tolerating no variation to accommodate for taste (which Jules and Clara I'm sure would have done because you don't throw the world's first cocktail party without being fairly genial hosts), that's 20 ingredients.
And even in those glorious days before Prohibition and Responsible Service of Alcohol Laws came along and started lecturing us about the importance of serving arancini balls with hard liquor, the Walshes would have served up some tasty finger sandwiches as well.
I've never been to St Louis, but a brief and half-arsed bit of research (there's that Arts degree again) tells me that it is a town that produces interesting cocktail party guests.
Were time and death not the intractable beasts that they are (something you'll need a Science grad to walk you through, I can't be expected to know everything), the Walshes could have refused to invite anyone who was not born in St Louis, and they could still have had Josephine Baker, Maya Angelou, Chuck Berry, Linda Blair, Jon Hamm, Shelley Winters, Yo Gabba Gabba's DJ Lance and (and this is still likely to be sensitive for cross-Atlantic relations, so be gentle) England's Nobel Laureate Poet, T.S. Eliot mingling and exchanging witticisms.
Tell me you wouldn't have lied about your birthplace to get a call-up for that gig?
A century has passed and the Walsh's idea remains as fresh as the mint leaves you need for a decent Mint Julep. How many things can we say that about?
So let's not let this moment pass. Let us unite, around the cocktail cart and around the world, and give thanks to these social pioneers, these bringers of joy.
And just to be sure, we may need to do this eight times across May – every Sunday at noon AND on the 4th, the 11th, the 18th and the 25th.
Can't be too careful in marking an anniversary this important can we?
Cheers!