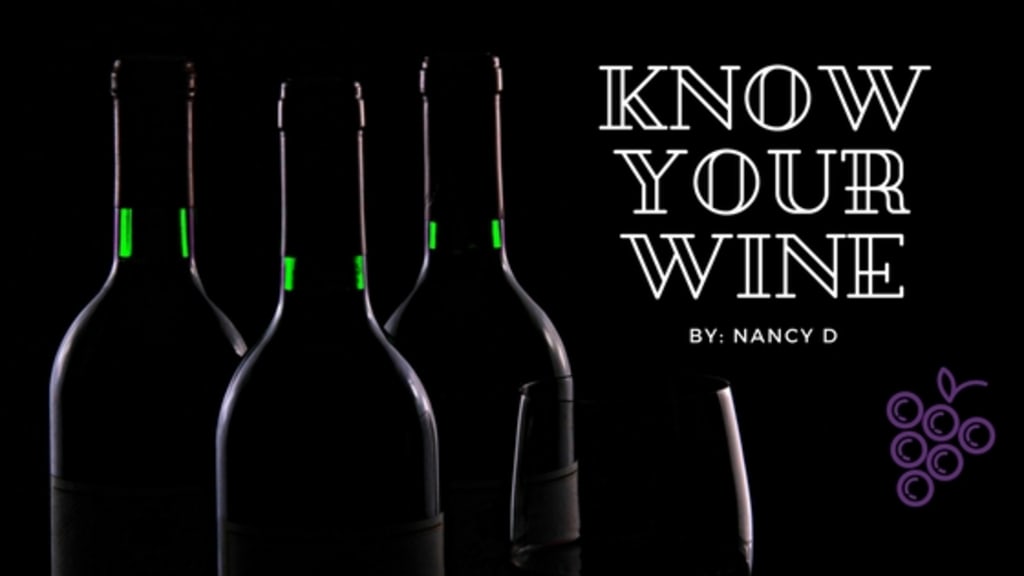 I have been working as a server for a little while now and it's embarrassing to admit that I know so little about wine. So I've done research and I put this together. A fast way to get the basics about wine!
What is wine?
Don't worry, I'll keep this short. Wine is alcohol that is has been fermented by fruit, usually grapes. It has a very long history and goes back to 6000 B.C.E.
It is the only type of alcohol that ages well once it has been bottled.
For the sake of learning were going to put grape wines into 4 categories.
Still Wines – Reds, Whites and Rosés
Fortified Wines – Vermouth, Sherry, Port, and Madeira. Wine which has had brandy added to it.
Sparkling Wines – Such as Champagne and Prosecco.
Dessert Wines – Ice wine and raisin wine
If all this still means nothing to you and you are confused, don't worry. Just keep reading. I got you! :)
Wine Around the World
Where wine is made is a big deal; I would lying if I told you that I completely understand why, but I can tell you some of the reasons.
Different countries have different laws and norms for how long wine is fermented and other type of processes in the making of wine.
Where wine is made can be put into two categories: Old European and New European.
Old World European Wines are generally made in France, Spain and Italy. This is where winemaking has the most history.
New World wines are from pretty much every other country, like Canada, Argentina, Australia and South Africa.
Red Wine vs. White Wine
The main difference of the two is just the one simple step of when the grapes are removed. Red wine ferments while the grapes (skin and flesh) are still in the batch and white wine ferments after the grapes have been removed. The colour of the red wine comes from the skins of black grapes.
To clarify, white wine can be made using red grapes... but red wine can't be made using white grapes.
Note: Both red and white wines are a type of still wine.
What are tannins?
Tannins are an ingredient that come from wine skins that are used in the fermentation process in red wine. Tannins give a mouth puckering sensation in young red wine and can cause the wine to taste bitter.
Sparkling Wine and Champagne
The only difference between sparking wine and champagne is that champagne has to come from the Champagne region of France.
Otherwise, they are both made in an amazingly similar way.
Here is a quote from my Bartending Maual from school:
"The Champagne method, in which the producer takes still wine and adds a little more sugar and yeast when bottling. This allows for a second fermentation inside the bottle, creating the bubbles (carbon-dioxide) and alcohol. Cava, from Spain, uses the same method while Prosecco, from Italy, uses the Charmat method. In that method, the second fermentation takes place prior to bottling. As for labeling, here's a little breakdown: Extra Brut is "extra" dry, Brut is dry (most popular style and very food-friendly), Extra dry is middle of the road dry, not as dry as Brut (great as an aperitif), and Demi-sec is pretty sweet and pairs well with fruit and dessert."
I hope that helps. To be honest I am having a bit of trouble taking all the info at once. But don't worry, this article isn't done yet.
Common Types of White Wine
Pinot Gris
Riesling
Chardonnay
Blanc
Common Types of Red Wine
Pinot Noir
Syrah
Cabernet Sauvignon
Zinfandel
Wine Tasting Words / Words to Help You Describe Your Wine
Apple, Cherry, Strawberry, Raspberry, Vanilla, Wood, Apricot, Cassis, Anise, Sweet, Dry, Perfumey, Open, Polished, Leathery (no really, that's one of them), Light, Heavy, Smoke, Chocolate, Melon, Green Pepper, Clove, Pepper, Tannins, Closed, Earthy, Herbaceous, Grassy, Spicy, and Complex. This is also just a small example.
Thank you!
Thank you so much for reading my article! I hope you enjoyed it and I hoped it helped you learn a little about wines; this is just an intro so please come back for a more advanced version later. If you want to read more about alcohol or bartending knowledge please feel free to check out my other blogs. There will be some new drink recipes coming out soon. I also write about both personal and political blogs.