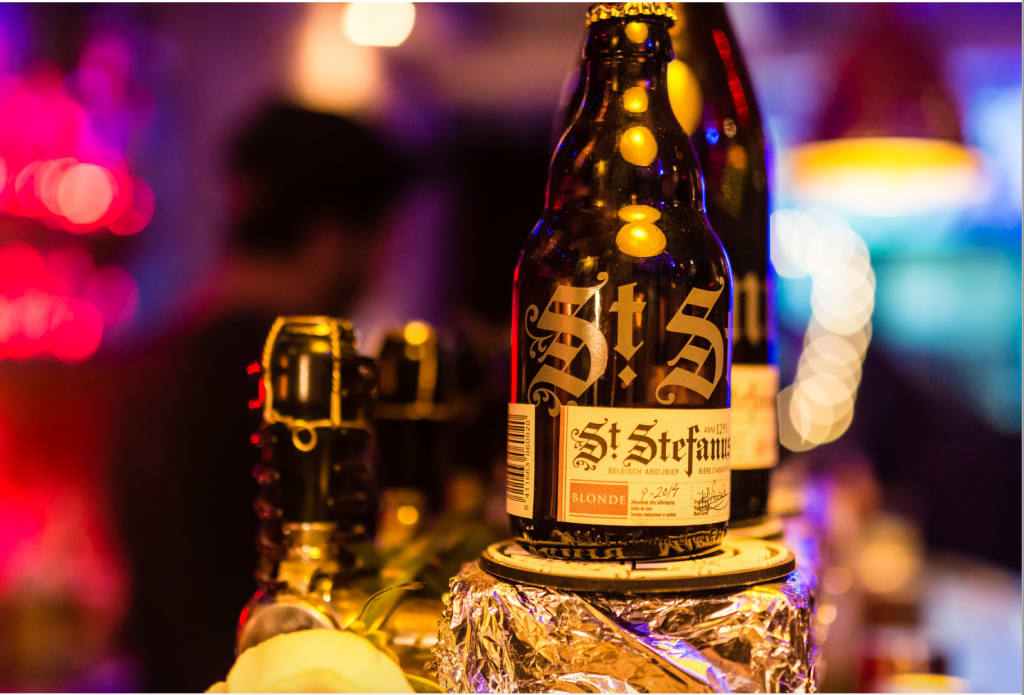 About six months ago I decided to become a bartender out of the blue. I was a server at time and made a decent amount of tips, even though I wasn't really good at it yet. It was a seasonal job and I knew bartenders could make more tips than servers.
However, I didn't really understand how hard it was to become a bartender at first. I spent a lot of time applying to places and never hearing back. I commuted really far for Bartending School, just for my peers to be really mean to me. I was just about to give up when I handed in one last resume in local bar. I wanted this specific bar just because it was so close and the atmosphere was cool.
I heard that handing in resumes in person didn't really work, so you can imagine my surmise when I got a call back. When I went to the interview I thought for sure I messed up, but then I got a call asking if I can come in an hour to start my training...the next thing I know I finally got the job I want!
So here are my tips that I learned in my six months of trying to be a bartender, I hope they help you too.
1) The Pre-Experience.
So the first thing I noticed when applying for bartending jobs is that people really didn't think I had enough experience. I ended us getting a job as a busser to help prove I can do the little jobs and not only did it help my resume but it helped me be a better bartender once I actually got the job.
Being a busser helped me learn how to set tables before food, watch for empty bottles to clear and understand the importance of table numbers. Sometimes working from the bottom up is actually the easiest solution, even though it takes some time.
2) Get Certified.
Depending on where you live, there are different certificates that are needed for handling alcohol. Get the certificate first because your employer won't want to train you. Then get more certificates, get food handling and first aid. The more the better!
3) Bartending School.
This is actually optional, some places might train you and you can learn a decent amount just reading books or watching YouTube videos. However, I did find it useful and it helped me land my dream job.
4) The Research.
You're going to have to this step multiple times, first before you even get the job and then again for each place you work. Every place sell different beer and drinks so learn them as fast as possible and get familiar with their specials.
5) Apply in Person.
I'm suggesting this because it worked for me. If there is one specific place you want to work, go there and bring your resume. Normally I would say give it straight to the manager, but the job I actually got I gave to a server and not only did she actually give it to her manager .. but I actually got the job.
6) The Interview.
Look neat, look nice and wear black. Since most bartenders wear black at work, it helps your employers to picture you working there if you already look the part.
You can withhold some minor information, so please for the love of God, don't tell them about that time that some guy walked behind the bar and served himself, there will be big reaction from the interviewers. One thing they are going to look for in the interview is that you are tough enough to say no a customer and cut them if you need too. I made number 6 all about this, so just red below for more info.
7) Be Tough!
The one thing all employers look for in this industry is that you can actually stand your ground. This is something unique to this job, I don't think I would have been tested like this if I was applying to be an accountant.
They can test this with your handshake, but I always that was an unnecessary way to test emotional strength. The way I make sure to show this is that when they ask you if you have any questions.
Ask questions! Ask if they have a union, ask about pay, ask about hours. It shows you can think for yourself and have personal structure. This tip has really worked well for me.
8) Be Persistent.
If you don't get the job you want at first, don't give up. More importantly, if a job at one bar really didn't work out because the other co-workers were mean, still don't give up.
Sometimes when someone looks like they're struggling at one bar all they have to do is get another job they feel more comfortable as they grow to become really good bartenders. All you have to do is find the right place for you. So please, don't let people get you down.
9) Get the job!
Once you finally get the job after 6 months of trying, you feel a high and it is totally worth it. I made $40 of tips on my first night and I promise you that is just the beginning, so far the most I have made is $200 in one night and I have heard of my co-workers making as high as $1000 in literally just one night. Bartending for me is the perfect way to get through school.
10) Celebrate!
You did it! Now you can have a drink too! Just not at work!
Reader insights
Be the first to share your insights about this piece.
Add your insights