Best Beers for People Who Don't Like Beer
Whether you're trying to convert your beer-hating friends into beer lovers, or just looking to expand your drinking repertoire, this list will help you find the best beers for people who don't like beer.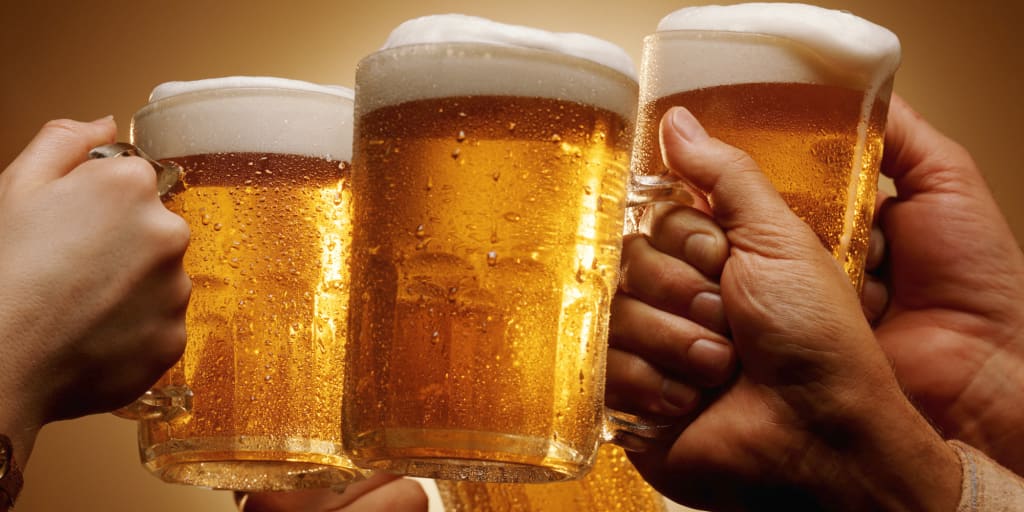 In a world of ever-expanding options, it can be really difficult to find the best beers, especially if you aren't really sure if there's a difference between a pilsner and a hefeweizen (and don't care to find out). On the flip side, it can be extremely easy to pick the wrong option for a finicky friend, steering them away from the golden nectar of the gods altogether. The good news is that with so many styles to choose from, there is most likely an option that will please even the most adamant of beer haters. Although this list is just a teeny tiny sampling of all the options out there, it can at least give you an idea of what to look for the next time your friends want to go to the brewery that just opened up. Yeah, you know the one. When trying to find beers for people who don't like beer, your best bet is just to ask a bartender who doesn't look too busy.
Blue Moon Belgian White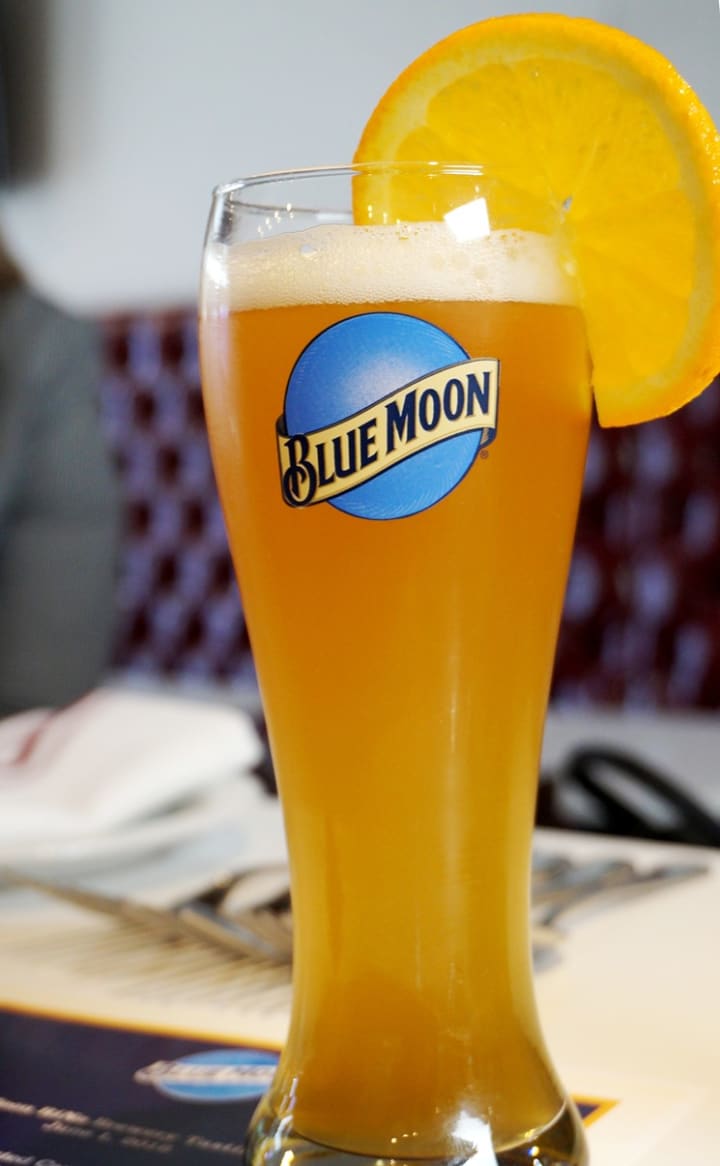 Even if you have absolutely no clue what types of beer styles there are ("IPA is a thing, right?"), chances are you've heard of this popular ale. When your favorite drink isn't on the menu and all you see is beer, remember that Blue Moon Belgian White has a clean taste that pairs nicely with just about any meal and is available for purchase just about anywhere you can order or buy Coors Light–just without the 'light' part. When it comes to people who give beer the side-eye, this refreshing, bubbly option is best enjoyed with an orange slice. Enjoy it on a sunny patio with good company, and you'll find it easy to appreciate the bright citrus notes and smooth finish this beer has to offer.
Epic Lil Brainless Raspberries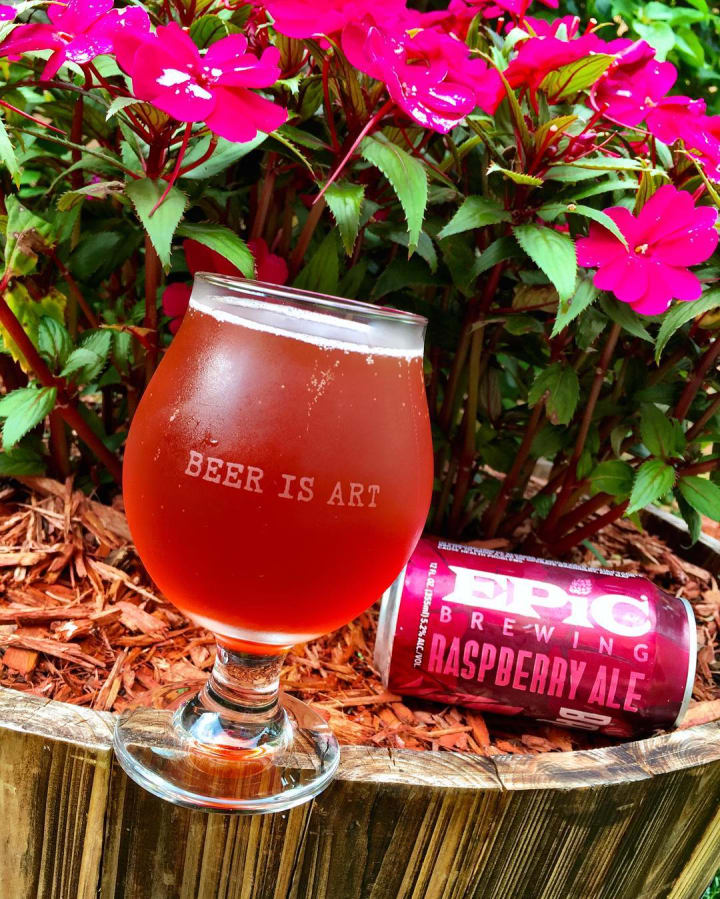 Not to be confused with Brainless Raspberries Belgian-Style Ale, Epic Brewing's Lil' Brainless Raspberries fits in great at any backyard barbecue or awkward outing where you don't really know anyone or their preferences. A true party-pleaser and conversation-starter, this fruit beer is brewed with real raspberry puree, giving it a bright pink hue and a tart, bubbly flavor. Lil Brainless Raspberries is easy drinking at 5.2% ABV, but if you are after something a bit stronger, it's Belgian-Style cousin will do you in at 9.7% ABV. As with any beer that potentially contains residual sediment leftover from its ingredients, I like to pour this one into a glass to sure that all of the fresh, jammy notes are evenly distributed with each sip. Next time you find yourself caught in beer small talk, feel free to steal that line.
Boulder Beer Shake Chocolate Porter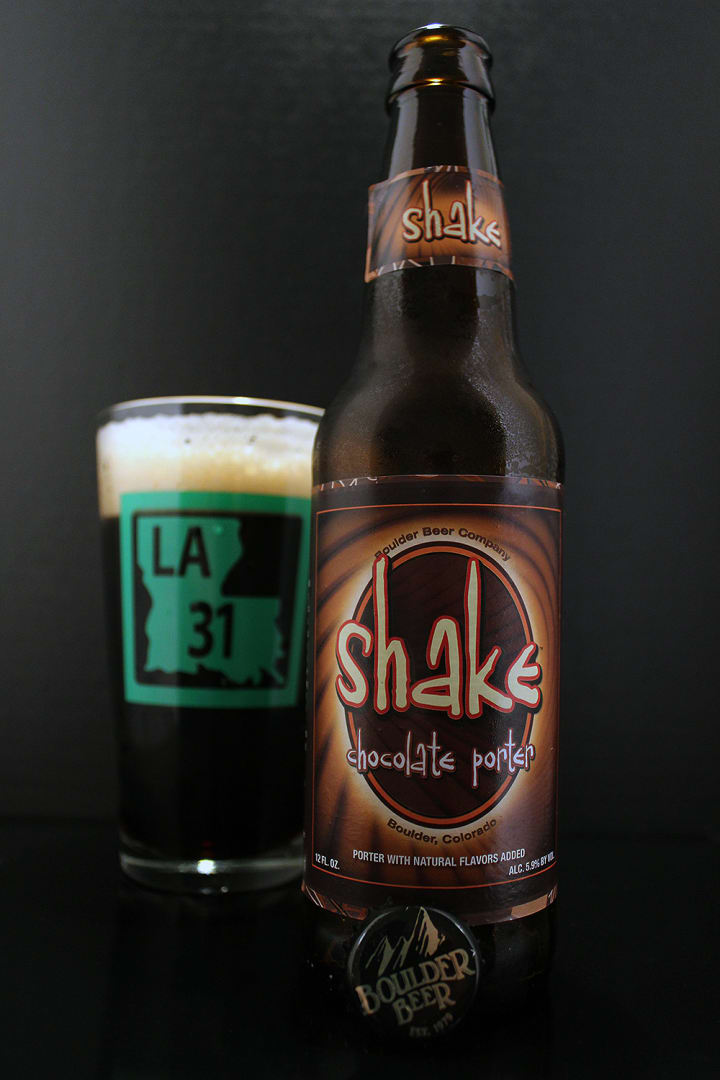 If 'fruity and bubbly' aren't really your thing but you still have a bit of a sweet tooth, give Boulder Beer Company's Shake Chocolate Porter a try. With a base of rich, chocolatey grains and cacao nibs added in, this dark beer lives up to its name. A lot of times, people who don't like beer will confuse porters with stouts; porters are like a beer snack, while stouts are more like a beer meal. They're both dark in color, but a stout will leave you feeling a bit more... stout. This beer snack will satisfy a chocolate craving and serve as a great option for either dessert or just a cold day--or both! Impress your friends by using phrases like "coffee notes with a hint of caramel" and "silky mouthfeel" when trying to act like you know what the heck you're talking about.
Samuel Adams Summer Ale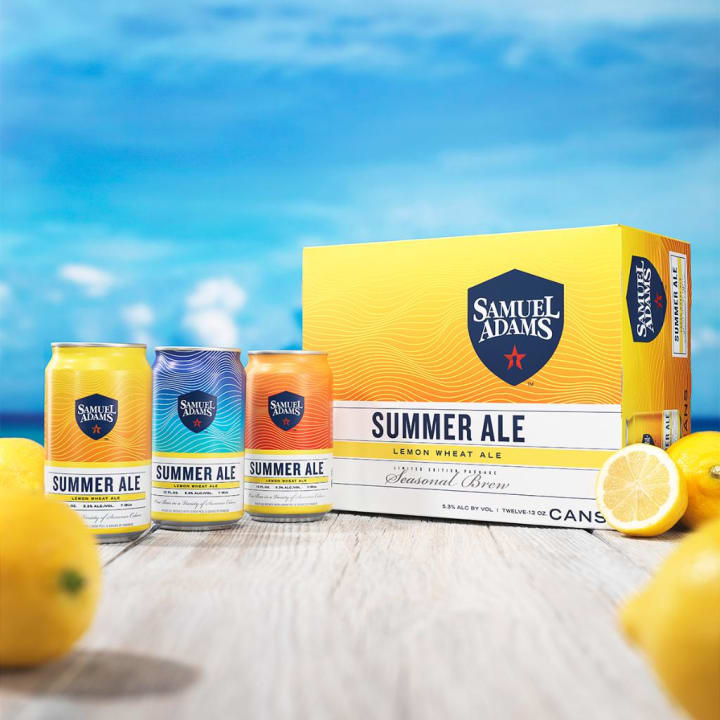 When in doubt, order a Sam Adams. Although the brewery is typically less favored by those with a finer palate (or whatever), the seasonal options tend to deviate more from the traditional beer flavors that turn people away. Their Summer Ale is a simple wheat ale that is lightly hopped, crisp, and always a safe bet when paired with a sunny day and good food. If you ever plan on venturing into the world of German beers, the hop varieties in this ale will give you a gentle nudge in that direction. However, if hops aren't really your thing, the bitter notes are well-balanced with tons of fresh lemon peel. If the Samuel Adams Summer Ale isn't in season, take a chance and try the flavor of the season. If nothing else, this series has the best beers for people who don't like beer because they're inexpensive and created to please picky palates.
Holidaily Favorite Blonde Ale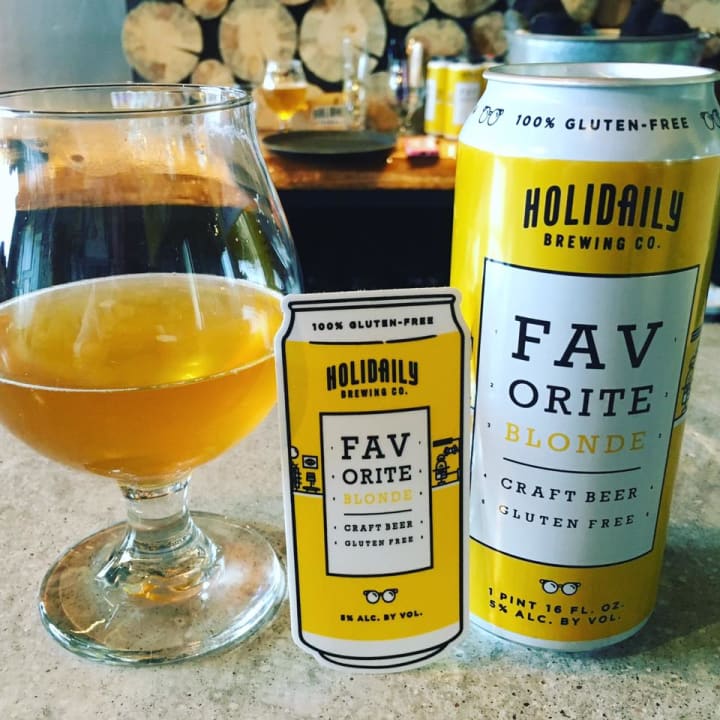 In the rare case that you would like to try beer, but you can't have gluten for one reason or another, Holidaily Brewing makes exclusively gluten-free beers. Although the entire lineup is worthy of this spot, their Favorite Blonde Ale is definitely the most popular option. In fact, it is so drinkable, it actually made it to this list of the best canned craft beers, even without the wheat. With a nostalgic backstory and easy-going blend of subtle hops and malts, this Blonde Ale definitely deserves a spot among the best beers for people who don't like beer. The biggest drawback is that Holidaily doesn't distribute super widely (yet). Based in the same town as the beer giant Coors Brewery, this little operation can only be found in limited locations. If you want a more accessible gluten-free option, read on!
Angry Orchard Crisp Apple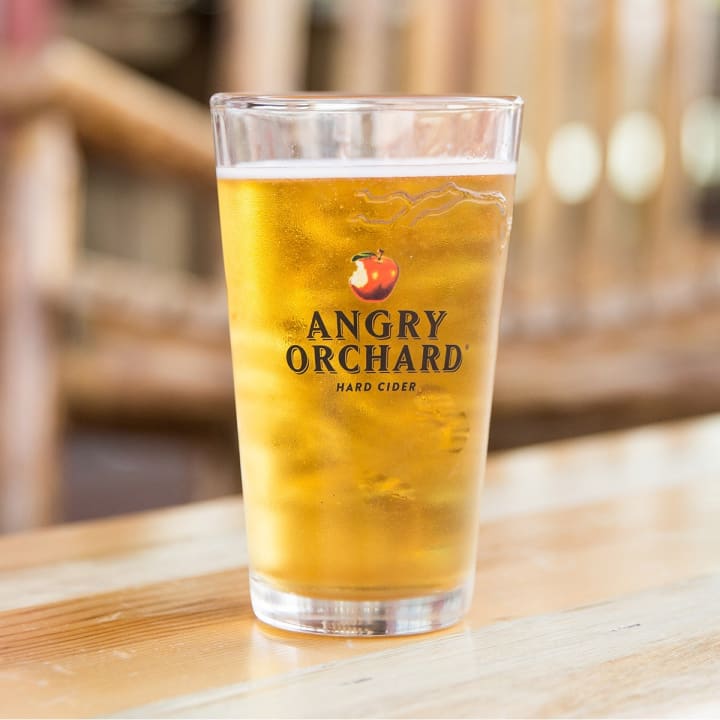 Although it's technically not a beer, hard cider is widely accepted among its malt-based counterparts. With the industry growing almost as quickly as the craft beer industry, this Crisp Apple Cider from Angry Orchard is tart, refreshing, and just as alcoholic as a typical pale ale. Unlike the Holidaily Blonde Ale, this gluten-free option can be found in most bars and liquor stores in the United States. To kick it up a notch, use any Angry Orchard Hard Cider to make cocktails like Angry Balls (mixed with Fireball Wisky) and Orange Adam's Apple (mixed with a Sam Adams Boston Lager and orange liqueur).
New Belgium Summer Helles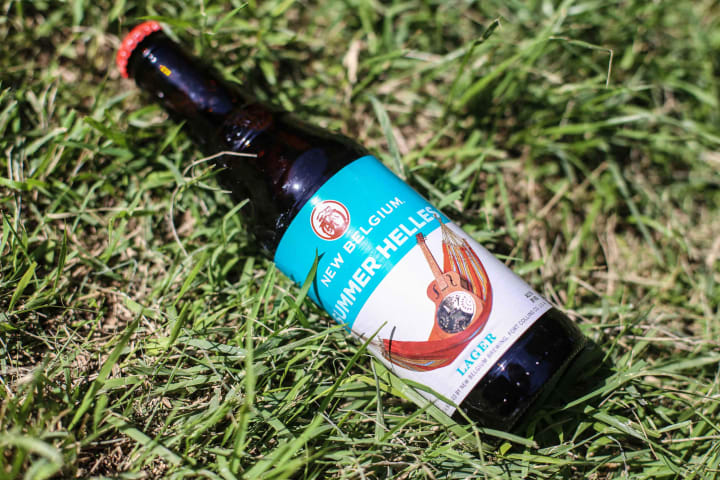 Inspired by the infamous Telluride Bluegrass Festival, this Pilsner-like offering from beer giant New Belgium is easy to find and almost as easy to drink. New Belgium does a great job creating accessible beers for people who want to take a step into the world of craft beer. A bit more advanced than the other beers on this list, New Belgium Summer Helles eases you into the punchy hop character with an energizing wave of grassy honey aromas. Drink this beer with friends and make a toast to summertime, music festivals, and adventurous decisions. Even if you decide that this bold brew isn't for you, it won't go to waste as long as there's at least one beer-drinker in the group. You could call this the "best beer for people who don't like beer but want to try anyway". Just try not to make a face when you take that first swig.