Celebrate With Pride
Sing, Dance, live and love! This is life and it belongs to you.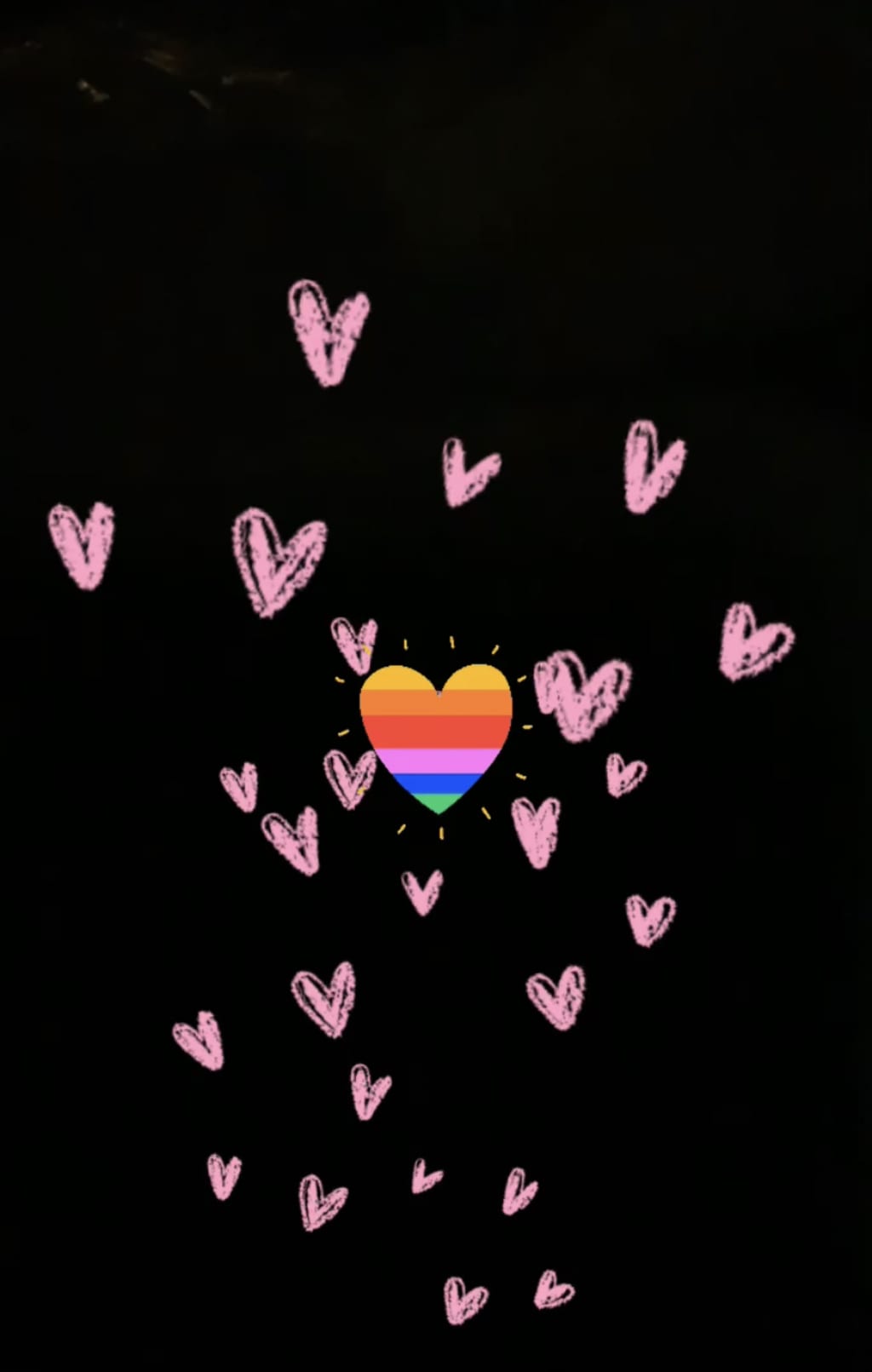 My Pride (LGBTQIA+) playlist.
Hello loves of all creations! We are in celebration, and we should share this to the whole world. ❤️🧡💛💚💙💜
Let's celebrate identity, the courageous journey, self-love and all loves, acceptance, and so much more. But the one reason we should all celebrate is for pride. To stand tall with pose and show the pride in who you are. It's 2021 and the world is talking which leads to sharing, posting, motivation, inspiring others to do the same because no one should have to feel alone.
I wanted to share a playlist to celebrate and inspire pride in everyone. Proud to happily say, "this is who I am," and be proud to show it. This is your life and you should be able to live it how you want it. So, with that said, the party, the parade, the fiesta shall begin with music that gets us dancing! Maybe even sing along is we can't help it.
1.Daisies ( Can't Canel Pride) by Katy Perry
An up lifting beat comes an anthem of motivation, Katy Perry touches our souls and motivates us to follow our dreams and to stay true to ourselves. Not caring what others have to say about her ideas, music, videos, etc. She motivates us to keep going and let no one stop you from being you.
" They told me I was out there, tried to knock me down
Took those sticks and stones, showed 'em I could build a house
They told me that I'm crazy, but I'll never let 'me change me
Til they Cover me in daisies, daisies, daisies"
No matter the negatively that may be out, let's celebrate journeys, our dreams, and growth as we bloom into the lovely flowers that we are.
2. Part of me by Katy Perry
Another Katy Perry song, that inspires strength and empowerment. This song may be about an ex looking at the music video. However, the true power lies in the lyrics;
"Now look at me!
This is a Part of me that you're never ganna ever take away from me."
This is to those who have felt who have been brought down because of a person, past relationship of either love or friend and sadly, although we wish this was not an a possibility, a family member. Lets sing this song till our hearts content as we impower ourselves with those very lyrics. There is truth in the words that no one can take who you are. No one can charge you to be someone else. Confidence, impowerment, and strength is something to feel beautiful with and proud of.
3. Better In Color by Lizzo
The absolutely most perfect song that celebrates love in all its forms! The beauty of the song speaks to all individuals to love who you want to love regardless of gender, skin color, background, and especially of what Society has to say about it. This song sounds like the very meaning of the quote we all know and hold dear to our hearts, " love is love." We all have the freedom love and be loved, to be with the one(s) that share happiness, support, and cherish memories. We are all different in every way and we all come in many forms. Therefore love should not be bound to what others or what Society sees as perfection. As Lizzo probably states in her song,
"Love looks better in color."
4. Born This Way by Lady Gaga
How many of us remember day we heard this song and really listened to the lyrics? And how many of us said or thought to ourselves, "this is me?" Lady Gaga is know for staying true to herself and not giving a dame about what others think. Empowering women and of the LGBTQIA+ community. Empowering that you were born as you are. You are perfect the way you are. Be proud of who you are.
5. I Like That by Janelle Monáe
Janelle Monáe identifies as pansexual and is open to learning about who she is and more. I wanted to include this song in the playlist for the reasons that identity can be a journey to discover. Janelle Monáe along with so many others out there in the word have been given the opportunity of knowledge of what truly sounds like. Others are still discovering their own identity. With this said we're all coming into the world where people are sharing their journeys, their stories and experiences. Which opens a New door, chapter, world and others lives. With this let us celebrate to those who had the courage to speak up about themselves and sharing what they feel / felt.
I'm Gay by Eugene Lee Yang
although this song does not have lyrics, I wanted to include this song as a last piece of the playlist because of the powerful message that this music video shows. The energy within the dancers movements is so moving and tells the story in the most beautiful and heart pulling way. There are people out there who do not have or feel the safety to be themselves. There are people out there who are still living through others ideals of perfection. For those who are in the struggle, who don't feel safe, who live with fear, or were told to not be who you are. I want you to let you know that you're welcome to our celebration when you are ready. You are accepted, you will be loved, and you will have support.
I hope this playlist has inspired you and motivated you to stay true to yourself, love whoever you want to love, And know that you are not alone.