What is Sub Ohm Vaping ? The Complete Guide
Sub ohm

Sub ohm is the last frontier for many vapers. If you started with a basic device, you might want to move beyond the mouth-to-lung vape kit. Do you want bigger clouds, stronger flavors, and lower nicotine levels? Sub ohm vaping may be right for you. We're happy to help you if you find it overwhelming or don't know where you should start. We will explain Sub ohm vaping, how it works, and why it is so great.
What is Sub ohm Vaping?
We present a table describing the pros and cons of sub-ohm to answer the above question.
This refers to vaping an electronic cigarette with a coil that has a resistance lower than one ohm. What does this mean for the average vaper?
Regular vaporizers have resistances in the 1.5-3 Ohm range. This is higher than ohm. Sub ohm devices have lower resistance. The coil's reduced resistance allows it to heat up quicker, vaporize more liquids, produce stronger flavors, and produce thicker clouds due to the higher current passing through it.
Sub ohm vaping is dangerous, especially if you don't understand how electricity works and how to make your coils. Vaping accidents can lead to injuries and damage to equipment.
You can still sub ohm vape with premium materials. Take the time to learn about the different coils and their wattage, and find the best combination. You must ensure that the battery does not get heated up while charging the coils.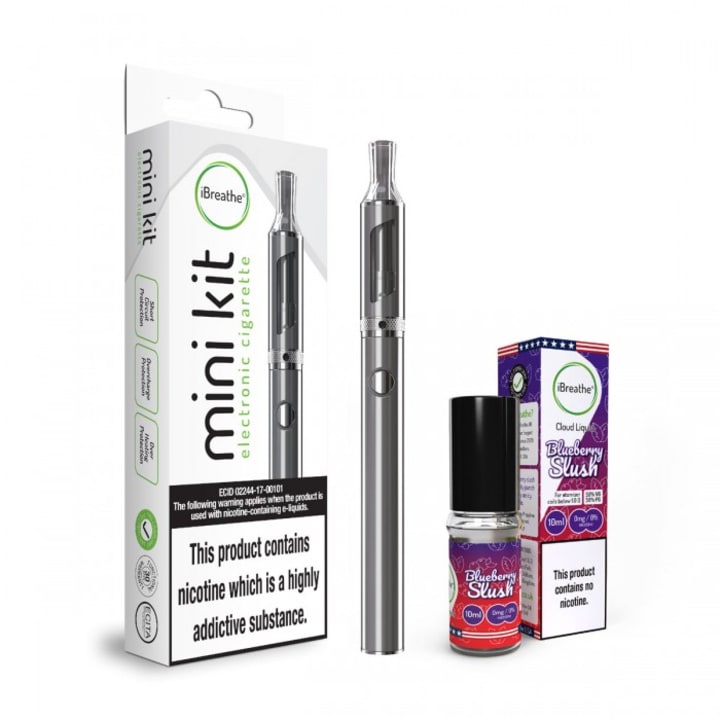 Why should you use a Sub ohm vapor?
Massive Cloud Production: Sub Ohm vaping will produce thicker, denser, and larger clouds, making it the best choice for cloud chasers who love high-VG juices. Although blowing a nuclear cloud out of your mouth may not be a good idea in an office, it is a great way to enjoy your day in a vape-friendly setting. Many vapers find a way to balance the pressures of vaping ethics by carrying a vape pen with them to work and then saving their Sub ohm clouds for when they are home.
A smoother and more intense flavor: Although high-PG liquids for mouth-to-lung devices can pack quite a punch in flavor, they are nothing compared to a well-constructed Sub Ohm setup. To accommodate Sub Ohm devices with low resistance, manufacturers have created high-VG e-liquids.
Experience and enjoyment over nicotine hits: No matter how you vape, you won't be denied your nicotine hit. You can still get your nicotine hit as long as you choose a form of nicotine strength or save money by using short fills. Sub ohm vaping is all about the experience. The flavour and clouds are more important than the desperate craving for nicotine. Sub ohm vaping will also produce a less strong throat hit if you use high-VG liquids.
How do you sub ohm?
Sub-Ohm vaping was a difficult hobby back in the dark ages. You had to be able to understand Ohm's Law and wrap your wire. You can still do that (if you so choose), but you have a vast array of Sub-Ohm tanks available. These tanks are built to withstand high wattage, have super low resistance, and can compete with the best homemade coils for vapour production.
You can enjoy a Sub-Ohm experience with one of these and a mod capable of producing 40 watts of power or more. The way you inhale is slightly different from mouth-to-lung vaping. As the name implies, mouth-to-lung vaping involves inhaling the vapour into your mouth and then into your lungs. Sub-Ohm vaping is also known as direct-to-lung vaping. Inhaling deeper into your lungs is easier. You'll experience super-charged clouds when you combine increased airflow with low PG or high VG vape juice and more power from the mod.
product review
About the author
Ibreathe in UK is your best Ecig Online store where you can discover best range of budget price vape devices and e cig liquids to enjoy a healthy lifestyle. So, if you want to get rid from your smoking habit, then Visit Ibreathe online
Reader insights
Be the first to share your insights about this piece.
Add your insights