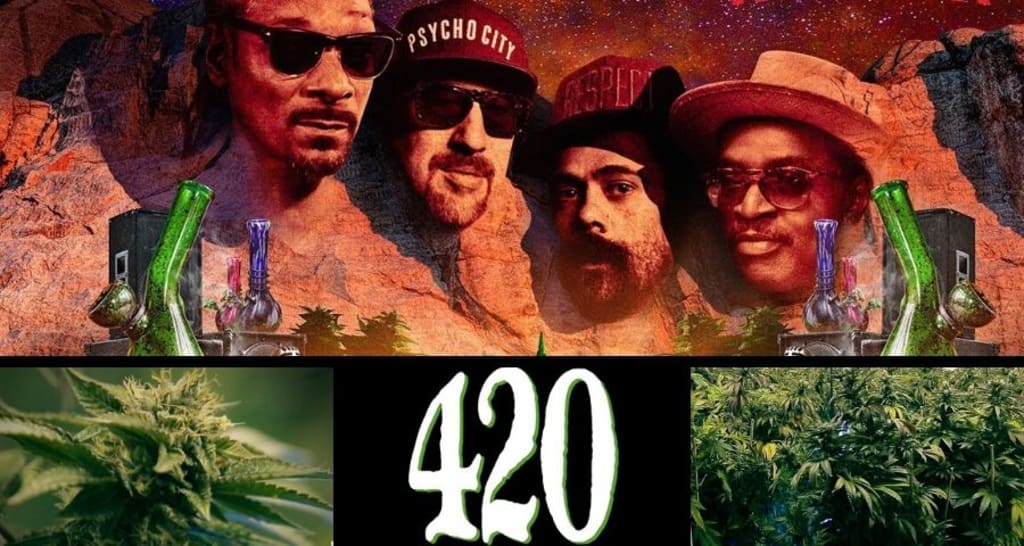 The unnecessary political and financial world revolving around marijuana has certainly been an interesting debate for years. Now that Canada has legalized it with minimal change... now is the time to start talking Cannabis. If you are ready to learn more, here are 5 documentaries to get started with.
1. The Culture High (2014)

"Scours the deep-seated roots of this morally induced Marijuana campaign and reveal the fascinating path it has taken to get to where it is today." -IMDb
The Culture High has an impressive 92% audience score on Rotten Tomatoes and a 8.3/10 on IMDb.
2. The Union: The Business Behind Getting High (2007)
"BC's illegal marijuana trade industry has evolved into a business giant, dubbed by some involved as 'The Union', Commanding upwards of $7 billion Canadian annually. With up to 85% of 'BC Bud' being exported to the United States, the trade has become an international issue. Follow filmmaker Adam Scorgie as he demystifies the underground market and brings to light how an industry can function while remaining illegal. Through growers, police officers, criminologists, economists, doctors, politicians and pop culture icons, Scorgie examines the cause and effect nature of the business - an industry that may be profiting more by being illegal." -IMDb
The Union: The Business Behind Getting High has a score of 8.2/10 on IMDb and a 9.6/10 on Documentary Heaven.
3. Super High Me (2007)

"Stand up comedian and marijuana user Doug Benson documents thirty days of pot free living and thirty days of non-stop use to compare the effects of both." -IMDb
Super High Me has the audiences approval. 80% of Google users gave it a thumbs up and it got a 6.1/10 on IMDb.
4. 420: The Documentary (2013)
"Thousands peacefully smoke pot at 420 events - a stark contrast next to stories of college students, and others, who have been arrested, shot by police, and even murdered for mere possession of pot." -IMDb
420: The Documentary has been rated a 7.8/10 on IMDb.
5. Grass is Greener (2019)

A "Netflix documentary ... tackling the controversy surrounding marijuana, digging into its history in the United States and subsequent criminalization." - Rania Aniftos
Grass is Greener has a 7.2/10 on IMDb and it received a 4/5 on Common Sense Media.
Looking for more? Here are a few more titles to check out:
Weed The People (2018)
The Legend of 420 (2017)
Lynching Charlie Lynch (2011)
American Drug War 2 (2013)
Grass (1999)
A NORML Life (2011)
Papier à Rouler/a.k.a. Rolling Papers (2015)
Clearing the Smoke: The Science of Cannabis (2011)
A Life of Its Own: The Truth About Medical Marijuana (2017)
Work Cited
Aniftos, Rania. "Snoop Dogg Featured In Upcoming Netflix Marijuana Documentary 'Grass Is Greener': See the Trailer." Billboard, 16 Apr. 2019, www.billboard.com/articles/news/8507382/snoop-dogg-netflix-marijuana-documentary-grass-is-greener.
"Cannabis; Tech Today Marijuana Legalization, Tech Today Has the Answers." Cannabis & Tech Today, 15 July 2019, cannatechtoday.com/cannabis-documentaries/.
Costello, Brian. "Grass Is Greener - Movie Review." Common Sense Media: Ratings, Reviews, and Advice, Common Sense Media, 23 Apr. 2019, www.commonsensemedia.org/movie-reviews/grass-is-greener.
"Ratings and Reviews for New Movies and TV Shows.", IMDb.com, www.imdb.com/.
Rotten Tomatoes: Movies | TV Shows | Movie Trailers ... https://www.rottentomatoes.com/.
"The Union: The Business Behind Getting High." DocumentaryHeaven, documentaryheaven.com/the-union-the-business-behind-getting-high/.
"Top 7 Marijuana Documentaries." IMDb, IMDb.com, 11 Mar. 2018, www.imdb.com/list/ls023734416/.
TV.com - Show Info and TV Talk. http://www.tv.com/