I Used CBD Oil For 3 Months... Then Stopped Using It. This Is What Happened.
It can be a life-changing investment.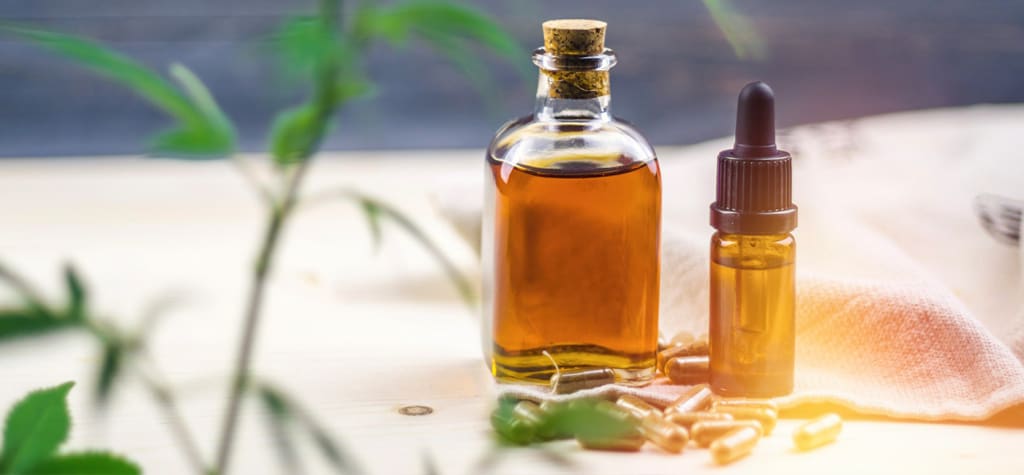 It's 2020 and if there's one industry that is thriving right now it is the CBD industry.
CBD oil has been the go-to for many people who experience chronic pain, insomnia/trouble staying asleep, anxiety, and more. I, personally, decided to invest in CBD oil for my anxiety. However, I had no idea how many other benefits were to come.
For starters, I held off on purchasing and using CBD oil because I was very uncertain about it. Many friends had recommended it to me for my anxiety, but I was nervous because of its association with marijuana. I'm not a weed person. I have nothing against it, I just genuinely don't like the feeling of being "high" and I was nervous that I would feel this way with CBD oil. I'm happy to report that for those of you who are the same way, you'll be fine as long as you take the recommended dose each day.
According to Healthline, "Tetrahydrocannabinol (THC) is the main psychoactive cannabinoid found in cannabis, and causes the sensation of getting "high" that's often associated with marijuana. However, unlike THC, CBD is not psychoactive."
They continue, "This quality makes CBD an appealing option for those who are looking for relief from pain and other symptoms without the mind-altering effects of marijuana or certain pharmaceutical drugs."
This is important to know so potential users of CBD oil can know the difference between CBD oil and medical cannabis. This is certainly something I wish I had known sooner.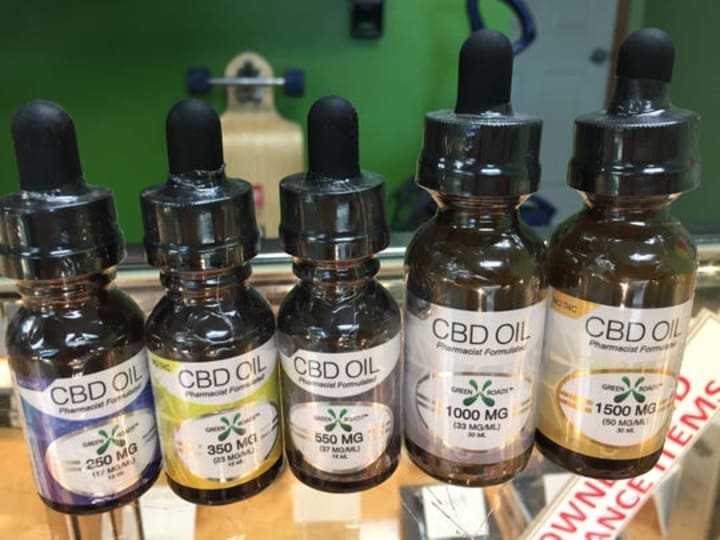 When I began using CBD oil, I honestly didn't have much of an expectation. Probably because I just genuinely didn't know what to expect. I felt nearly immediate effects, although that could've been a placebo effect. It's important to note that every body is different and adapts to it differently, meaning it may affect someone else much slower than it did for me.
I felt very peaceful for the first time. I didn't mind just hanging back in bed, listening to music, and being alone with my thoughts despite a busy, crazy life. I also went to sleep pretty well, too, and stayed asleep. As time went on, I began to notice a much bigger change. My blood pressure was considerably lower. I have elevated blood pressure and am on medication for it, so to take a test and see that it was so low was incredible.
I missed the high school teenager with acne phase and, at 24 years old, suffer from pretty nasty breakouts from time to time. In the last year or so, it had gotten pretty bad, with breakouts every other week. After some time of using CBD oil, my skin had cleared up nearly completely (not counting the week leading up to my menstrual cycle).
Which brings me to my next point. Ladies, listen up! One of the most noticeable things about CBD oil is that about 10-15 minutes after I take my dose, my menstrual cramps basically vanish. This may not happen for everyone, but it did happen for me. And for that, I am so grateful to swap out pharmaceuticals for something much more holistic and natural.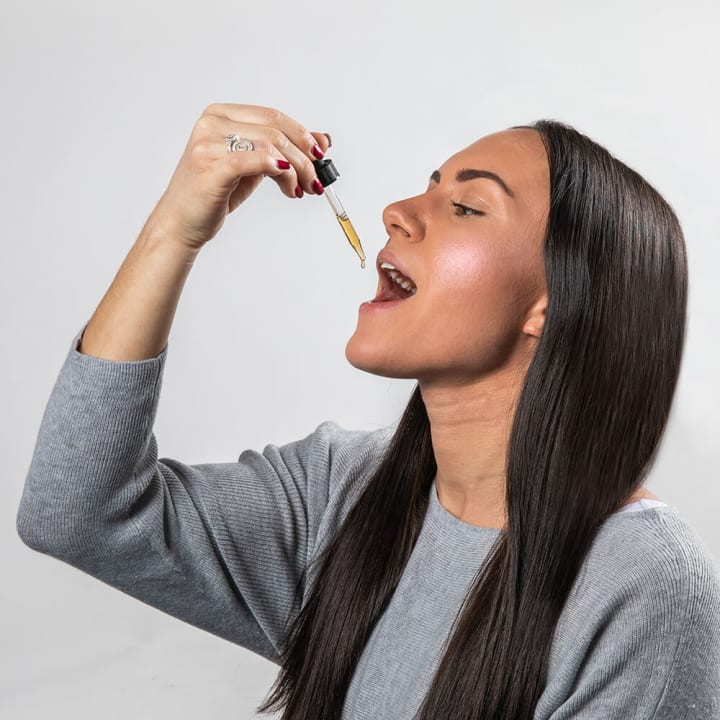 Then, I stopped taking my CBD oil.
It was around the holidays and I was running low. I thought I'd be able to order some and receive it before Christmas, but I was sadly mistaken. I believe I went about 2-3 weeks without it and, boy, did I notice the difference.
I could not have been more irritable or exhausted. I didn't feel too anxious, but rather just not myself. Moody, withdrawn, high-strung, and overall, not feeling well. My breakouts were beginning to come back gradually, too. I felt as if I wasn't getting good enough sleep even when I had been sleeping longer than 8 hours (sometimes 9 or 10 hours). I would wake up with awful, dark circles under my eyes after 8-10 hours of sleep as if I had only gotten 4 hours in.
I received my CBD oil order sometime after New Year's 2020. I remember the day I received it in the mail, I had a headache and I had to fight to keep my eyes open. The first drop was like heaven.
Days later, I feel more like myself again and you can bet I am NEVER cutting my orders that close again.
CBD is holistic, natural, and can be life-changing for someone who is struggling with the trials and tribulations of life. It is nothing to fear or be scared of. Do your research, find reputable companies that post their lab results on their website, and invest in the CBD oil that's right for you.