How To Make Your Weed Last Longer
Smoking On a Budget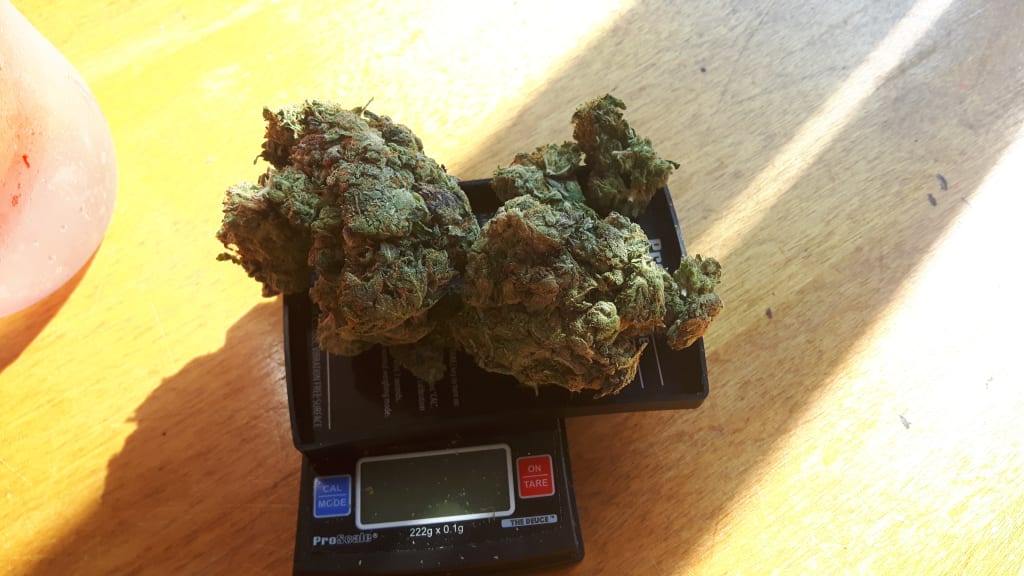 Smoking weed on a budget can be difficult, but it is very possible! As a stoner mom, I need to buy weed the least amount of times possible to have money for everything else. So, with my personal little tips and tricks, you will be saving money on weed in no time!
#1: Buy in bulk.
The best way to save money when it comes to anything is buying in bulk. Rather than buying a gram every couple of days, buy either a half ounce or full ounce every payday or every second pay. This way you spend $100 or $180 rather than $10 every couple of days.
#2: Do NOT grind it all at once.
I don't know about you but every time I pick up, especially small amounts, I grind up as much as I can if not all of my bud. But doing this makes it easier to lose track of how much you really have, and I find I am more likely to go through my weed if it's all ground up. Having it there, ready to go can be a bad habit because then you are more tempted to smoke it. What I do after I pick up is I keep one to 3 nugs in my little glass stash jar and the rest away in a bag in my drawer. Then before I smoke, I break off little pieces off a single nug to grind up. That way I only smoke the amount I need.
#3: Don't smoke just to smoke.
Yes, sometimes when we are hanging out with our friends we tend to smoke a bit more than usual but whether you are with friends or alone, it's best to smoke slowly. This way you can enjoy the high you have going, and you save more weed. When you smoke back to back to back, you use up a lot more weed than you really need to.
#4: Out of sight, out of mind.
I find one of the best ways to help my weed to last longer is if it is out of sight and out of mind. So, after I smoke I like to put everything away or at least go into a different room. This helps me focus on my tasks at hand and not focus on all the wonderful bud I have to smoke. You can take the extra step of locking up your weed.
#5: Reward yourself.
One of the best ways to smoke as a recreational user or even medical is rewarding yourself with a bowl or joint. I'll give you an example, make a to-do list during my wake and bake, then I like to do at least half of the chores before I smoke again. This way you get things done but you also feel like you have worked for and earned your sesh.
#6: No joints or blunts!
A lot of weed goes into joints and blunts. Almost a gram, if not a more. If you are a big fan of them because they are easier to use over a bong than I would recommend getting a small pipe you can take around with you. Pipes use less weed but you still get the drag of a joint for blunt.
#7: Detox often.
Detoxing is a great way to keep your tolerance low. Keeping a low tolerance means you can smoke smaller bowls and still get high. This way you smoke less, making your weed last longer.
I hope you enjoyed your read and please be sure to follow @thehypepipe on Instagram and Twitter for some amazing cannabis posts! And follow @thehypepipe on Soundcloud to listen to our podcasts! Stay stoned my friends!
how to
Office Administrator, Journalist, Blogger, and mom.
Follow me on Instagram @StonedUnsub and Twitter @sativasandcrime!