Drop That Cigarette And Pick The Puff Bar XXL
Make your Day Brighten with Puxx XXL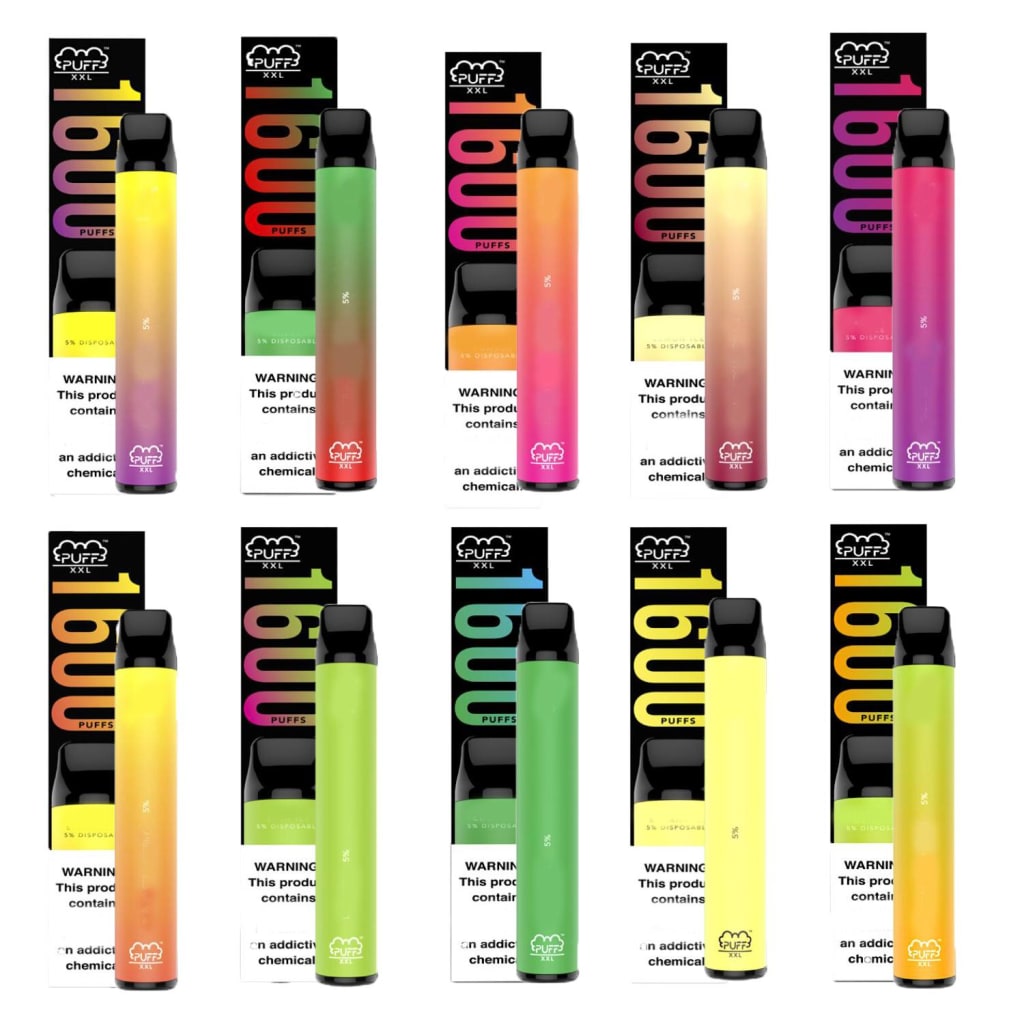 We have a number of viewers asking how vaping is a better choice than cigarettes and which vaping device can be picked as a beginner. This blog post will cover all your questions together and will get your queries sorted.
Is Vaping Better Than Smoking?
The simple answer based on research is YES. Vaping may be less harmful than smoking cigarettes. We don't say vaping is a healthier choice but it does not include the number of chemicals that cigarettes include, contributing to cancer-causing tumors.
E-cigarettes are devices that produce an aerosol by heating a liquid containing various chemicals including nicotine, flavorings and other additives. Users inhale the air assault including any additives into their lungs aerosols produced by e-cigarettes can contain harmful chemicals such as heavy metals, lead, volatile organic compounds, ultrafine particles, potentially cancer-causing chemicals and other agents that are used for cleaning the devices. Over 80 compounds are inhaled every time that you use e-cigarettes, way less than 7000 harmful chemicals that are inhaled every time you smoke a cigarette.
Begin Vaping With Puff XXL
Puff XXL or Puff Bar XXL A pretty simple to launch package, just rip it open and let that drop out. You might fall in love with the aroma of fragrance it will unveil. It looks like a tank, the contrast and gradient look is quite pretty. The mouthpiece is circular and wider than many other disposable vapes available at the same price.
To draw a puff, remove the silicone and get the most out of it. This legendary disposable is actually short but chunky and has around 1000 milliamps of pre-charged battery that's more than a lot of pod systems. It comes with 5% of salt nicotine and 6.5 milliliters of juice capacity that allows you to draw 1600 puffs.
Let's see how good the clouds of Puff XXL are
With a single puff, each flavor of Puff Bar XXL will get you crazy and the clouds it offers are absolutely stupendous. Each flavor will make you feel like sipping over a cocktail with a splash of ice, refreshing and delectable. However, the airflow is average yet super smooth with a surprise cooling sensation that you'll definitely fall in love with.
Brief Specifications
5% Nic Salt
1000mAh pre-charged battery
6.5 ml vape juice capacity
Crazy 1600 puffs
Lightweight yet sturdy
Short device, fits easily in the pockets
Super refreshing flavors
Impressive cloud production
VG/PG blend - 70/30
May live up to 2 years
Zero recharging, refilling and maintenance
Exotic Flavors of Puff XXL
You may observe slight changes in the availability of flavors due to the whole vape mail ban scenario but do not worry, there are some reliable and genuine online stores that have got your back and will continue delivering at your doorstep. Some of the flavors that you can order right away are as follows:
STRAWBERRY WATERMELON - Sugary, smooth & juicy
HONEY DEW ICE - Subtle, musky and refreshing
BANANA ICE - Sweet, delectable and icy
GUMMY BEAR ICED - Sugary, jellicious and chilled
TROPICAL FRUIT - Juicy, mellow and sweet
BANANA MANGO - Luscious, creamy and rich
COOL MINT - Fresh, reviving and frosty
Pick Your Favorite
Isn't the flavors refreshing and mouthwatering? Grab your Puff XXL now from Ravenroute.com Best online Shop for all Vape Products and begin vaping. It is one of the safest pods available and that too at such an affordable rate. Each puff is relaxing and will blow your mind with its succulent, icy cool flavors and the amazing cloud production. Most of the users swear by this pod as it offers a lot more than many pods available in the marketplace today. What are you vaping on currently?