A Definite Guide to Vape Starter Kit with Pods / Mods
To get you the best experience out of vaping kits.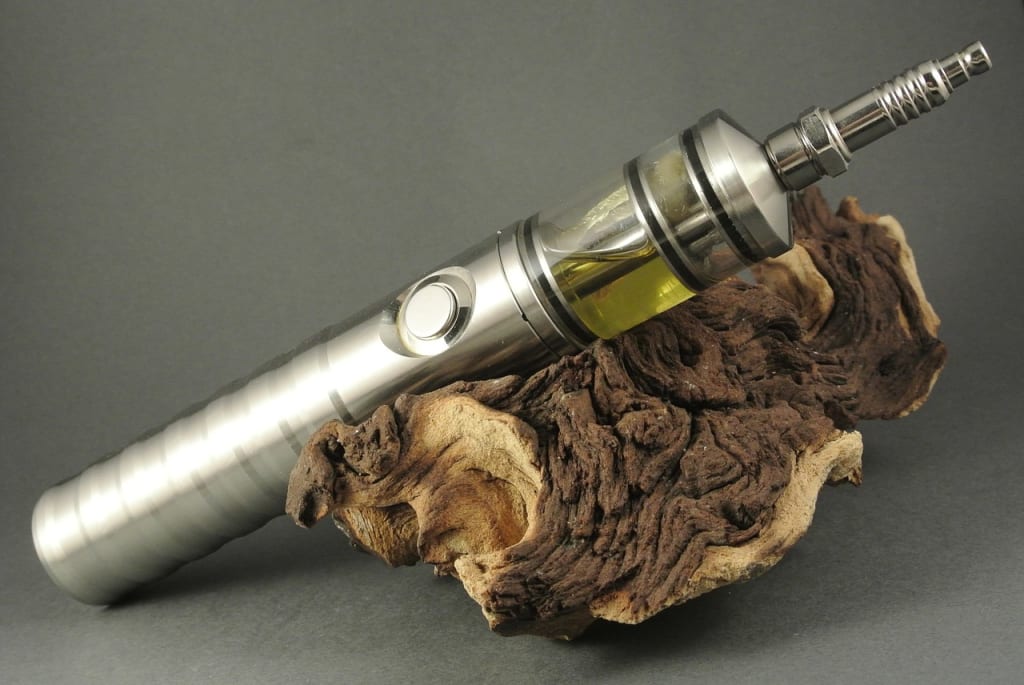 Image by Horst Winkler from https://pixabay.com/
Selecting the correct starter kit is essential to meet your needs in a variety of conditions. In fact, a starter kit's unique elements can have a huge impact on the overall vaping experience.
Basically, a vape starter kit with pods comes with a complete package. In the vape equipment market, you can find both complete starter kits and a variety of individual equipment components. The starter kit is composed of the mod, battery, coil, and vaporizer. The e-liquid of your choice combines everything.
Pod Mods:
Nowadays these devices are considered to be the future of vaping. Not only are they small, lightweight, and portable, but they are also easy to use, making them the ideal option for starters. However these devices are designed not to look like an e-cig, but they seem like music devices. Tighter mouth-to-lung draw and pre-filled pods are the main features of these devices. This is a new version of vaping as compared to the traditional vaping.
For example, most pod mods don't last for a long time on a single charge having batteries not more than 300aMh.
Vape Freebase E-Liquids:
You can find a variety of starter kits on the market today, in this guide, I am going to explain about the different components of a starter kit so that you can set up your own vaping hardware.
Mod :
The mod is the first thing in a starter kit. Actually, there are two types of mods available in the market and you can select one according to your choice.
Box Mod: This is the trendiest option since it has the ability to generate high fog. The more powerful the mod is, the cloudier it is. The Box-Mod is powerful enough to provide exceptionally high energy output.
Pen-Style Mod: As you can identify by the name, this device looks like a thick pen. These types of mods are very convenient to use as they are user-friendly and portable, but here is one thing you may not like, they are not enough powerful as compared to the box mods.
Nowadays mods are available with a huge range of specs and features. So it's important to buy one according to your needs.
Batteries :
Some newest sub-ohm mods use built-in batteries but most of them still use lithium-ion batteries that you need to purchase separately. Usually, the Box-Mod requires two 18650 batteries, while the Pen-Mod only requires one. It should also be noted that some Sub-Ohm-Mods work the best with 20500 or 21700 batteries, so must read the manufacturer's instructions.
It is important to choose batteries from a reputable manufacturer. These batteries should be of high quality and very efficient for your equipment needs.
Sub-Ohm Tank :
Let's move on to the tank. The sub-ohm unit will need a sub-ohm tank that is a cylindrical tank with a lot of space for a coil. The sub-ohm tank has a big displacement, as it consumes a lot of e-liquid with each hit.
Always use a subohm bottle that uses Pyrex glass because it can withstand the high heat generated by the coil. And be sure to use a reliable manufacturer. Most smokers prefer subohm tanks that can hold at least 5 ml of e-liquid so you don't have to fill them as often.
Sub-Ohm Coils :
If you want to use a starter kit, subohm coils provide you with the necessary tools. Each coil carries a distinct resistance value that is directly related to its power. The higher the power, the lower the resistance level of the coil should be. That's why subohm systems use subohm coils with a resistance of less than 1 ohm.
Most subohm energy storage devices are supplied with subohm coils from the same manufacturer. We highly recommend purchasing a coil that matches the tank in use.
Freebase E-Juice :
The last thing that you'll need, of course, is freebase e-juice. You can choose any that you'd like. There is a massive array of delectable flavors on the market which you can choose that meet your needs.