5 Best Dry Herb Vapes for 2020
The best dry herb vaporizers of 2020 will help you realize what you've been missing from all the other weed vaporizers you've been vaping.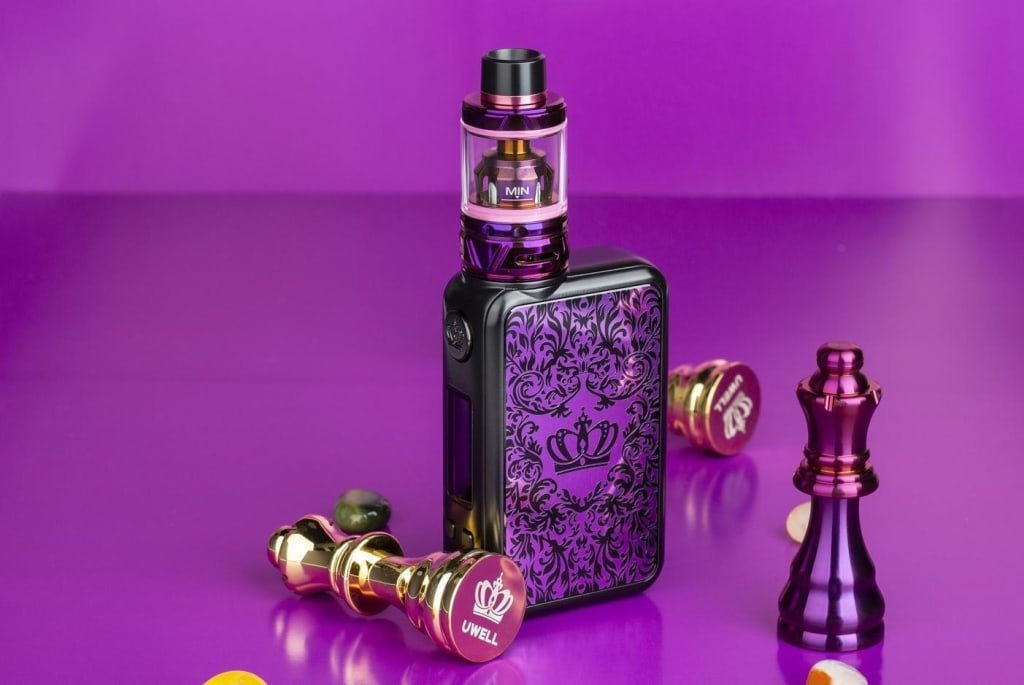 If you are looking for a way to enjoy cannabis other than smoking or eating edibles, you might want to consider using a dry herb vaporizer. Easy to use and convenient, this device will let you experience the natural effects of the plant by producing vapor clouds. When you vape, the material gets heated just below the point of combustion so there is zero smoke. Only therapeutic compounds like terpenes and cannabinoids are released. You get to savor the flavor without the threat of ingesting toxins and carcinogens.
There are different types of dry herb vaporizers available in the market. Each has its own pros and cons. Desktop types require a plug-in power source and are bulkier. Ideally suited for longer vaping sessions, they can hold more ground herbs. Portable dry herb vapes, on the other hand, are compact and lightweight. They are best for users on-the-go. If you are thinking of buying one, keep in mind the price and portability, among other aspects. Choose the best dry herb vape for you by going through our recommended list.
Benefits of Using Dry Herb Vaporizer
Users of dry herb vaporizers enjoy a lot of benefits. Compared to smoke, vapors taste better and smoother and less likely to cause lung and throat irritation. Dry herb vaping lacks the strong aroma associated with smoking cannabis, allowing for discreet consumption. It is also linked to fewer negative health effects since users only inhale the active ingredients from cannabis. No smoke means a reduced amount of harmful compounds like carbon monoxide and benzene.
With a dry herb vaporizer, users can optimize the use of the plant material. You get to enjoy the full effect of cannabis by using fewer herbs. This is especially true with convection-type devices. There is also no need to dispose of the cartridge like when you smoke. With vaping, you only discard the used plant materials and they are naturally biodegradable. Now that you know the benefits, it is time to consider some factors in picking the best herb vape.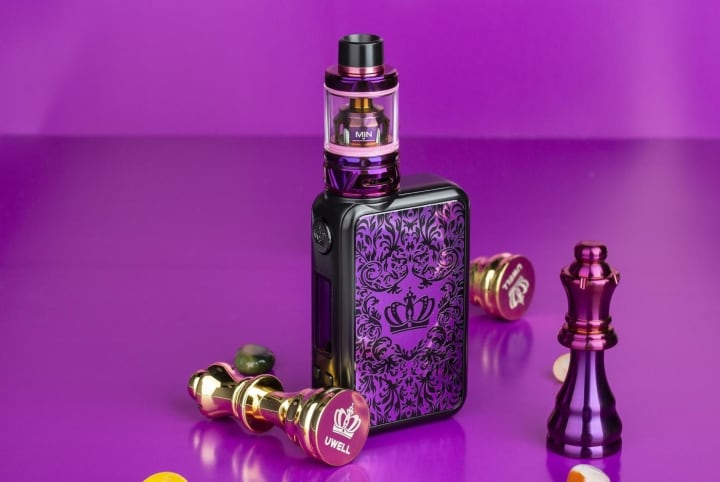 Considerations in Choosing a Dry Herb Vaporizer
Pricing is one of the main deciding factors in choosing the best vape dry herb. First-timers vapers usually settle for cheaper brands and models just to get the feel of it. If they end up liking the experience, they usually transition to more expensive designs. Another consideration is the vaporizer's portability. Portable vapes are easy to carry and can be stored in your pocket or bag when not in use. Desktop vapes are larger but the vapors they produce are more potent. Vaporizer Chief offers a great selection of both types of vaporizers.
The heating system of a vaporizer is also an important factor. Conduction and convection vapes have their own pros and cons. The heat-up time for conduction vapes is faster than the convection ones, but the latter produces better vapor quality. Convection types also allow users to have better temperature control. Another factor you should consider is whether you prefer flame-powered or electricity-powered vaporizers. Aesthetic is also another consideration. Keep all these in mind and you will be able to choose the best dry herb vape for you.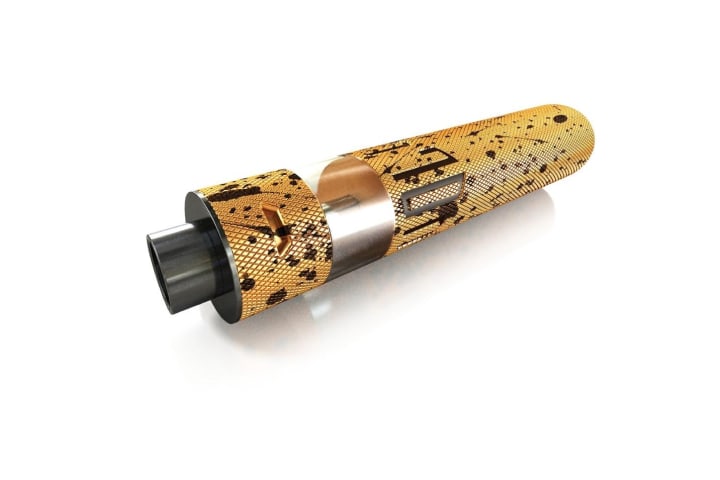 5 Best Dry Herb Vapes for 2020
Consider the following list to help you decide which is the best vape for dry herb that fits your lifestyle the most. It includes several types of vaporizers with unique features and add-ons like LED displays and advanced user interfaces. All the devices on the list are the top choices of users based on several reviews. Whether you are looking for the best portable dry herb vape or a desktop one, these devices will not disappoint.
1. The Khan
This dry herb vaporizer has adjustable heat settings. The LED display allows for easy readout of your preferred temperature, which can range from 302°F to 464°F. Durable and lightweight, the Khan boasts of an all-ceramic herb chamber and aerospace aluminum outer casing. It is also easy to load and use. The Khan has a USB charging port on the chassis base. Charging takes between two to three hours. Overall, this vape is simple and straightforward. The only drawback for some users is that it only has one control button.
2. The DaVinci IQ
This is a dual-material vaporizer with an all-ceramic zirconia heating oven and vapor path. There are two mouthpiece options and three control buttons. Bluetooth compatible, you can adjust the heat settings easily between 250°F to 430°F or add a new setting via a downloadable app. If unsure, users can easily choose among the four Smart Path preset temperature ranges in the device. IQ's front-facing LED display can show temperature, current mode, and battery life. Heat-up time, however, takes longer at 16 seconds.
3. The Mighty
This powerful dry herb vaporizer can provide up to 90 minutes of vaping time per charge. Though it is not the most portable on the list, it is definitely one of the most powerful. The Mighty is the kind of desktop vaporizer that gives you massive clouds of vapor and with precise temperature control, you are assured of an enjoyable vaping session every time. Its built-in pass-through charging feature allows you to use it even if it is plugged into a power source. Heat-up time takes about 90 seconds.
4. The Pax 3
This is another dual-use vaporizer. Stylish and portable, it is one of the best herb vape choices for on-the-go users. The Pax uses a direct-heat style, with a quick heating time of 15 seconds. It is also Bluetooth compatible, allowing users to customize their settings using their smartphones. The device has four preset heat features and haptic feedback so users know right away when it is ready to use. It also looks very discreet. The downside is that the Pax 3 is quite expensive compared to other portable vaporizers.
5. The Herb-E
This best portable dry herb vape is light but sturdy. Though small in size, it has a powerful heating system and long battery life. The Herb-E's exterior is all-metal and made of carbon fiber, while the inside is aluminum. One disadvantage of using the Herb-E is that it has no adjustable setting. There are only two preset temperature settings – the relax mode and the angry mode – which can be tweaked by pushing and holding the power button.