10 Unique Pipes That Double as Home Decor
Go ahead and class up the place.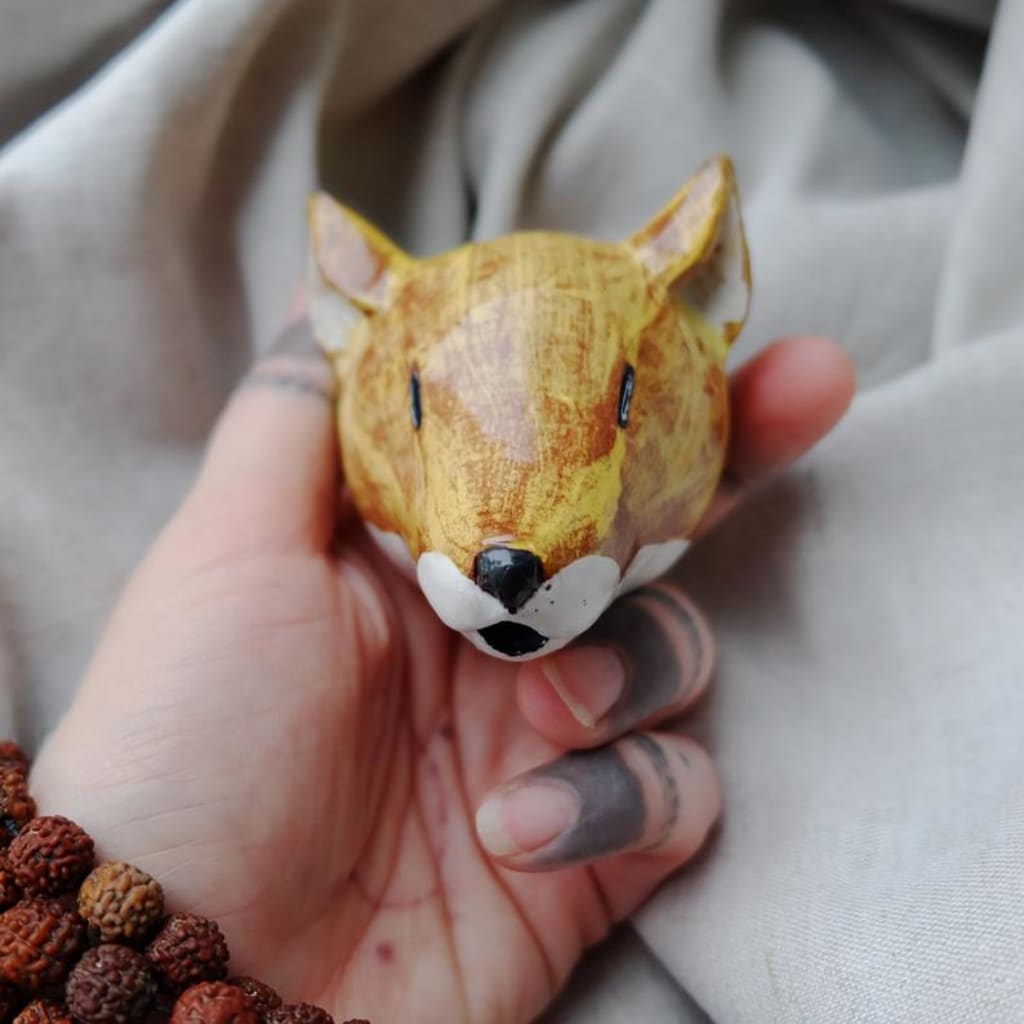 There's no gentle way to say this: the majority of mainstream cannabis pipes are absolute eyesores.
You know exactly what I'm talking about. Nearly every corner store has a case packed full of gaudy glass pieces, their surfaces swirled with neon colors and embossed with 420 emblems. No big deal if you're a twenty two year old still fueled mostly by Four Loko and 7-11 snacks, but - especially in the era of Alexa family drop-ins and Zoom live classes - some of us would prefer a bit more... subtlety.
After scouring the internet for solutions, allow me to lead you on a tour of pieces so pretty, you'll want to feature them on your Instagram feed.. and won't need to be hidden when your in-laws drop by.
Disclaimer: These creators sell their wares for tobacco usage. Consumers are responsible for any legal possession and/or use of cannabis in their locale.
1. Natural Ceramic Pipe by weglazed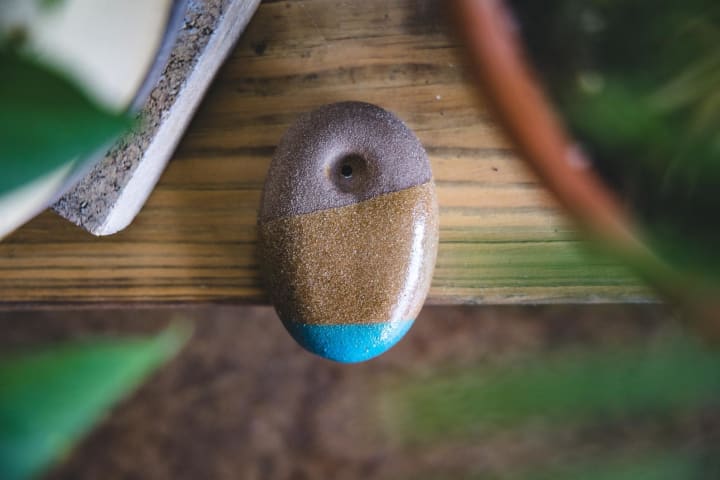 This palm-sized ceramic one-hitter has a modern, minimalist feel and a lovely subtlety; it might be a paperweight. Their creator, Austin, offers a variety of finishes and color combinations. They're handmade, eco-friendly, and designed to feel solid in your hand, versus their glass gas station counterparts.
Price: $45
2. Ceremic Beret Dog Pipe by FajniFajky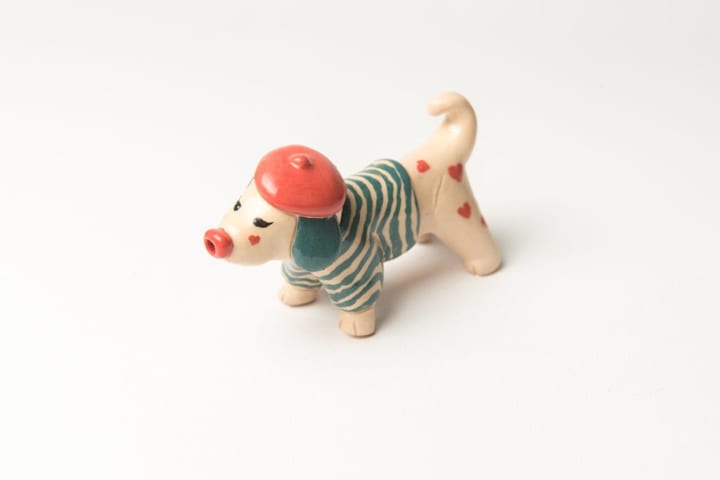 To be honest, I struggled not to buy this dreamy little darling immediately. Not only is this beret-wearing beauty beyond adorable, but upright, you'd never know she's a pipe. (Her belly is the actual bowl) Based in the Ukraine, Vlad's other art includes a charming glass floral bear, a handful of familiar pocket monsters, and a wealth of other pop-culture characters.
Price: $30.99
(*Author's note: reviews for this seller repeatedly praise the shipping time from Ukraine to the US, so don't let the distance deter you from making a purchase!)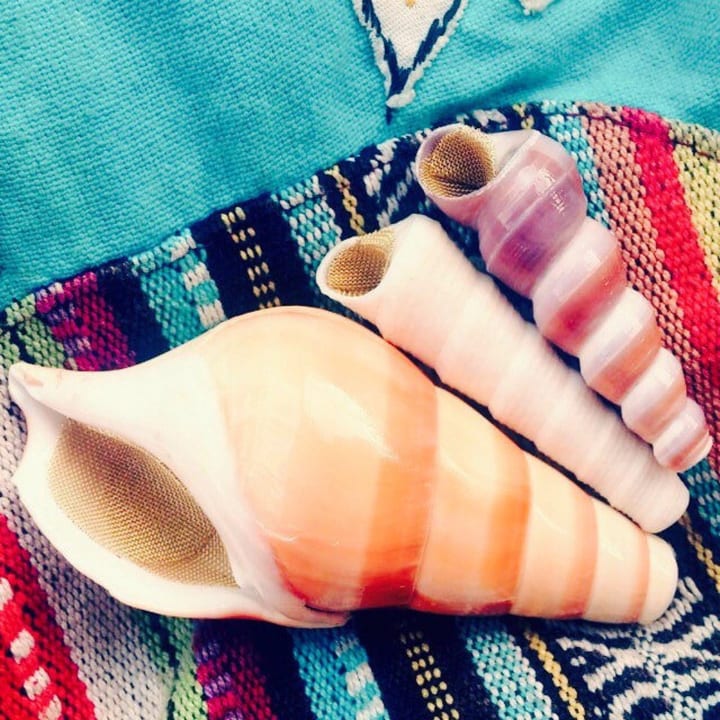 Even if you're landlocked and quarantined, you can live out your mermaid dreams (and make all your festival friends envious) with this converted conch shell pipe. There are a lot of shell-shaped options on the market, to be honest, but ShellPipe seems to be one of the OG designers, with an impressive selection of varied sizes and patterns in their shells.
Did I mention it's less than $20?
Price: $18 (includes an extra surprise pipe and screen!)
4. Lamb Shank Bone Pipe by MudHedz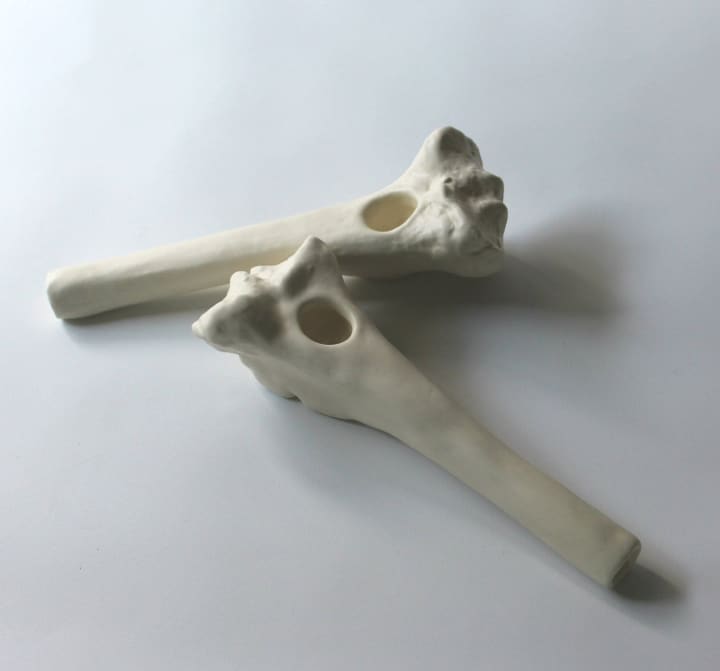 MudHedz specializes in odd, kitsch pipes that range from Magic Trolls to avacados. They're all worth your attention, but as a collector of taxidermy and curiosities, this pipe called to me personally. These pipes are cast in a mold made from an actual lamb bone, with hand-detailed ridging in each 'bone'. The pipes themselves are ceramic-glazed glass with a matte finish, making cleaning simple while conducting heat extraordinarily well.
Price: $46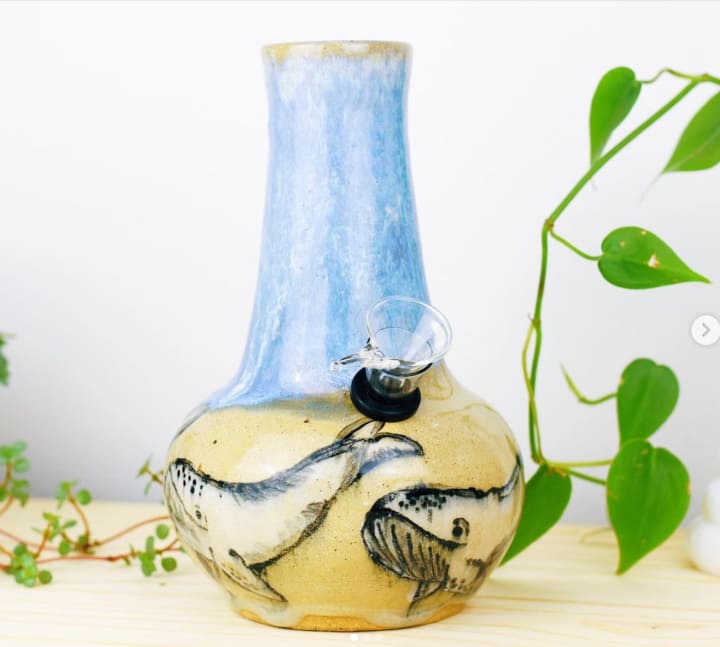 Sure, it's harder to "disguise" a water pipe, persay. Something about the shape generally just screams... bong.
...Or that's how I felt before discovering Julie Locke's pottery, which has such a modern, whimsical appeal. This piece is sold, but don't fret! There are a few pipes left on her website, and - if her Instagram (@julopotteryco) is any indicator - Julie is crafting new pieces as we speak. Each one is a unique, hand-thrown sculpture specifically designed for display. Bonus: clients can also work with Julie to request their own custom pieces (the pipe pictured above was a commission!).
Price: From $62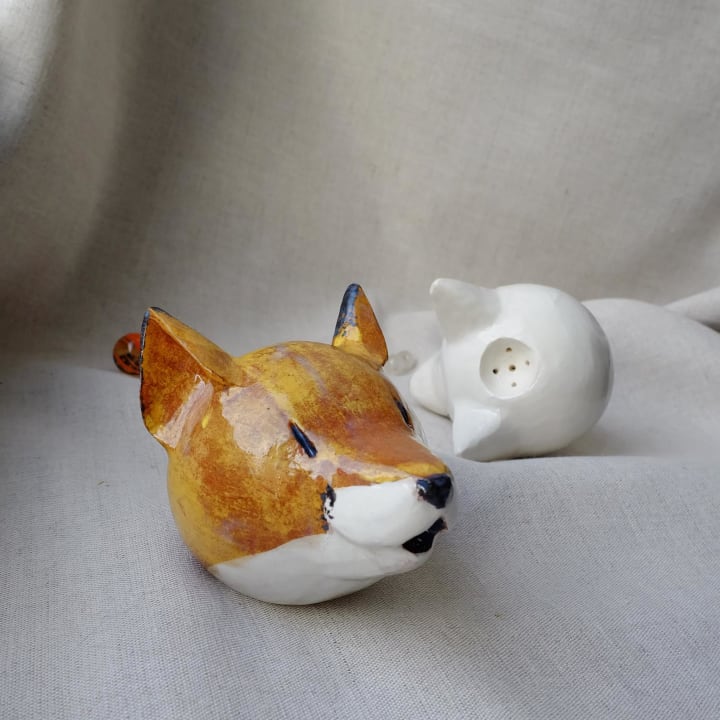 Honestly, there's just something aggressively friendly about these fox pipes: maybe it's their shape, designed to comfortably cup in the palm of your hand, or how unbearably adorable they'd look tucked on one of your bookshelves.
Or, heck, maybe it's just their darn faces. If the red fox isn't your jam, you can also choose from its arctic cousin and a more exotic firey option... or, you know, treat yourself and bring 'em all home. I won't tell.
Price: $40
7. Rosé Monstera Leaf Pipe by ShopContraband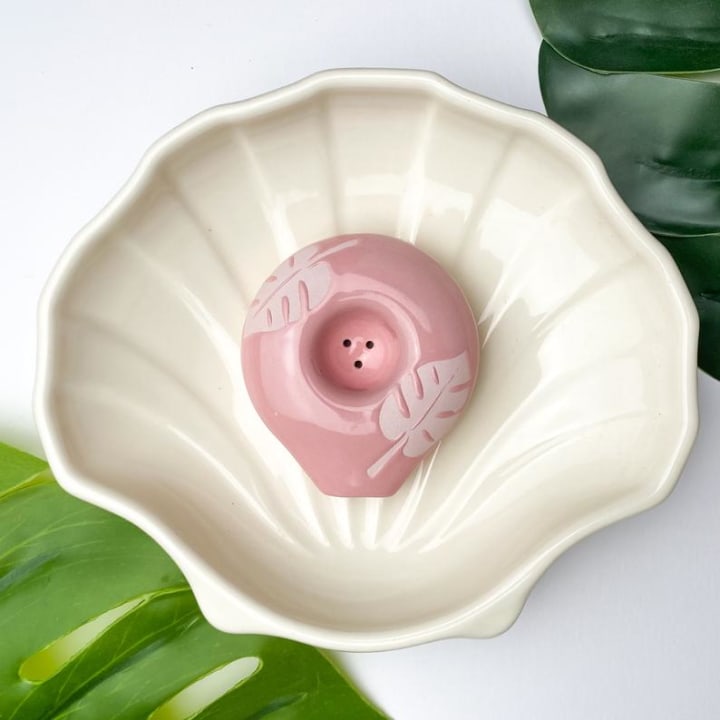 Romantic color scheme? Check.
Vaguely Animal Crossing vibe? Check.
What else do you need, really? (Except alternate color options, of which there are plenty) This ceramic circle pipe is absolutely made for your most serious self-care days. If you're not well-versed in the world of choosing or cleaning your pipes yet, creator Carly also offers a helpful suggestion for each shape, which is an extremely thoughtful detail.
Price: $48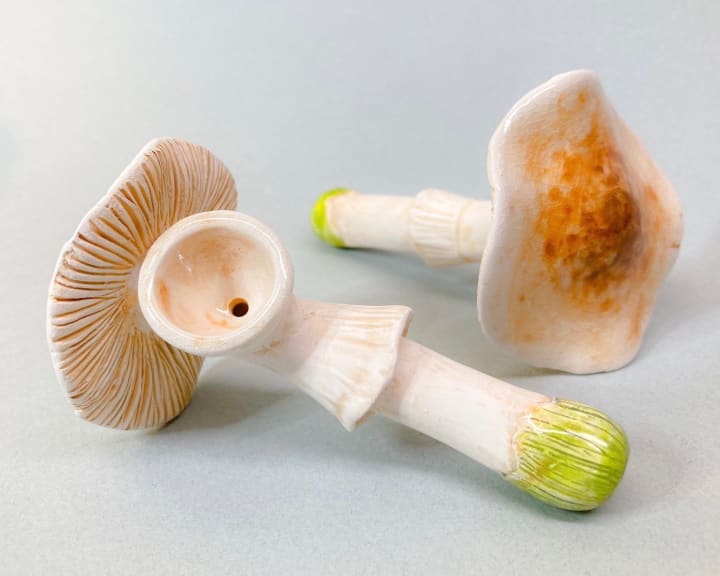 Amazing Pipes is a mother-daughter duo that specializes in the unexpected when it comes to pipes. Whether you're looking for something abstract, or a piece that feels at home in your china cabinet (do any of us actually have a china cabinet?), they have something to fit your aesthetic. If this vibrant mushroom design isn't up your alley, I recommend taking a peek at this sweet pink piggy or this perfect-for-spring bluebird on a branch.
Price: $45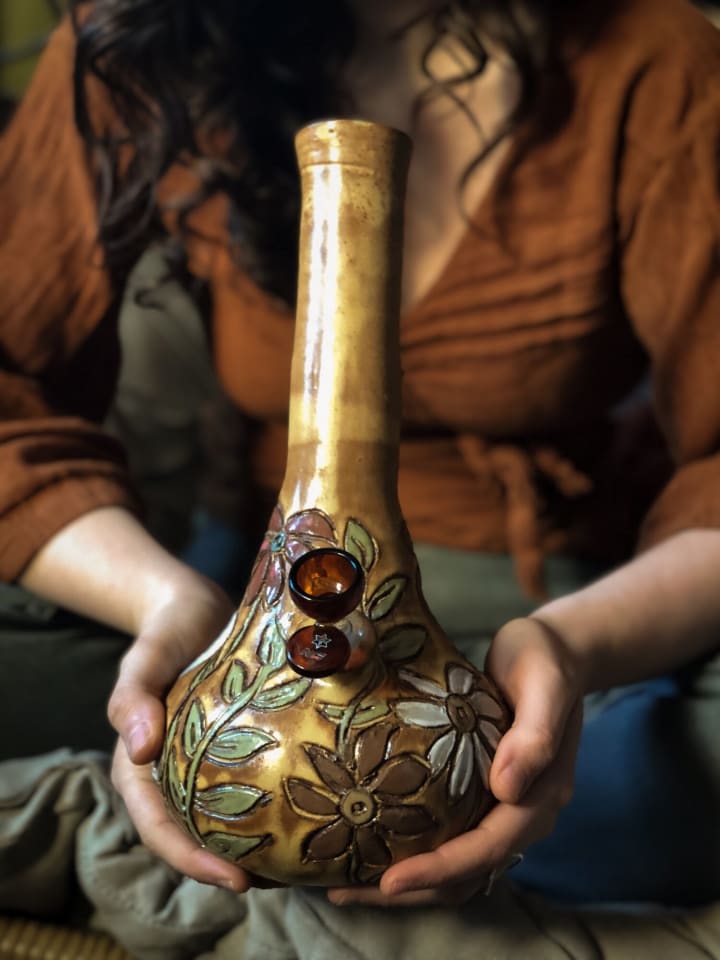 Wheel-spun and crafted in small batches, Sydney White's pieces are showstoppers that draw their inspiration from natural elements as well as fellow artists in other mediums (this Flowers piece specifically was inspired by John Cox). Follow @schoolhousestoneware on Instagram to get a heads-up on when her next collection goes live!
Price: $150
10. Beluga Whale Pipe by KuriMurai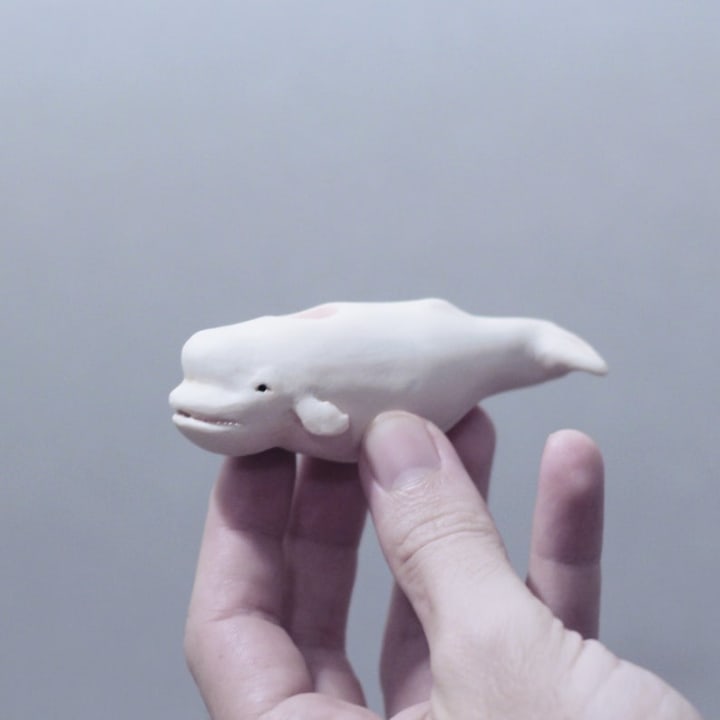 I'll admit it. I squealed when I saw this little whale. The craftsmanship is exquisite -- from that perfect folded fin to those tiny teeth, he has a dreamy, soft quality that I adore. I don't love this whale because he's a pipe - I love this whale because he's a work of art.
(There's also a humpback whale... and he's pink!)
Price: $81
Picked up a piece? Added something to your favorites list? Please feel free to like and share this story! Every creator listed here is an independent artist. Your publicity and purchases will benefit them directly, especially during this pandemic.
About the Creator
Laura Presley is a firm believer that magic is real and birds are not. She lives and works in Ohio with her husband, their brood of wildlings, and their excessive number of rescue animals.
IG: @makeshift.martha
Reader insights
Be the first to share your insights about this piece.
Add your insights