Yours and Mine
Home for home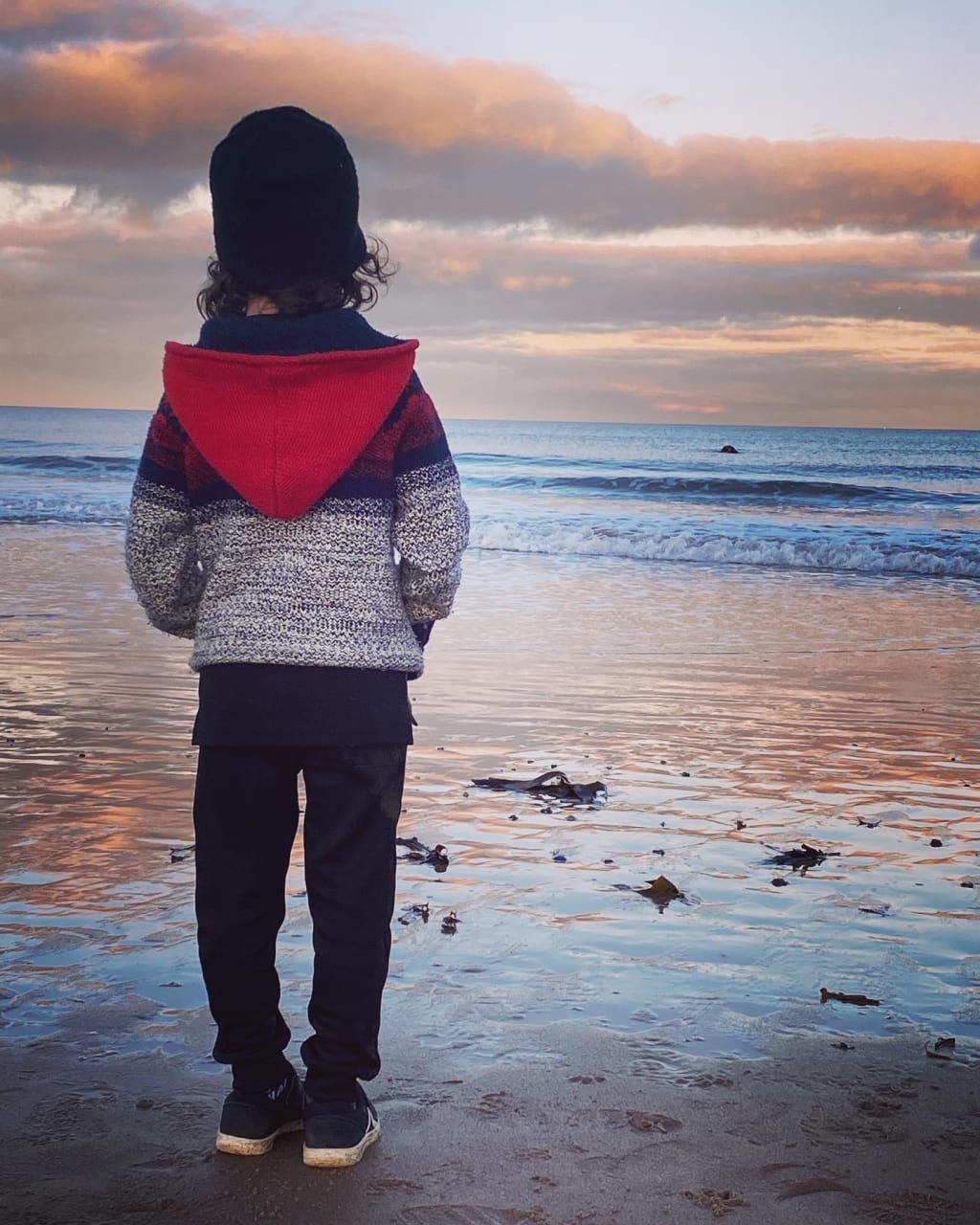 Its mine.
This beach. This beach is mine.
(And yours)
These songs are mine.
I have made them my own
(Though they are yours)
The pink skies and rainbows you sent
I received them
The tide you ride, it is my tide
The wind in all its frustration
Is mine, I don't want it to blow you away
Hidden in plain sight
The lure of Saturday-night-Newcastle
Short sleeves, high heels
But the smell of coconut wax
A purple hibiscus flower
O'neil and wooden eaves,
An Endless Summer
In sleet and snow
Memories of people I did not know
Met once, twice
A falling star that exploded in our sky
This place
Has always had a fragment of me in it
You were born to it
But I arrived alone, long ago, and inhaled its soul
A voice within me
I knew then it was mine
I knew then what I wanted to be
dropped a white pebble
a tiny piece of a dream
My footprint in your sands
As I was sung away
Though the reason is still unclear
I have scattered stones everywhere
The pieces shine in moonlight, an impossible path
Lead to here!
Could this place be my home as much as it is yours?
About the Creator
When you hear a song
One that stops you in your tracks
That seems spoken from your own mind
Do you listen and listen again?
Follow its streams until a tide,
Inside you
Rushes to fill in the small hollow parts
…Yeah, me too
INSTA - @surfthought
Reader insights
Be the first to share your insights about this piece.
Add your insights