With What Does The Sun's First Morning Kiss Fill Your Heart?
In The Joy, How Can We Remember This Time Of Calm?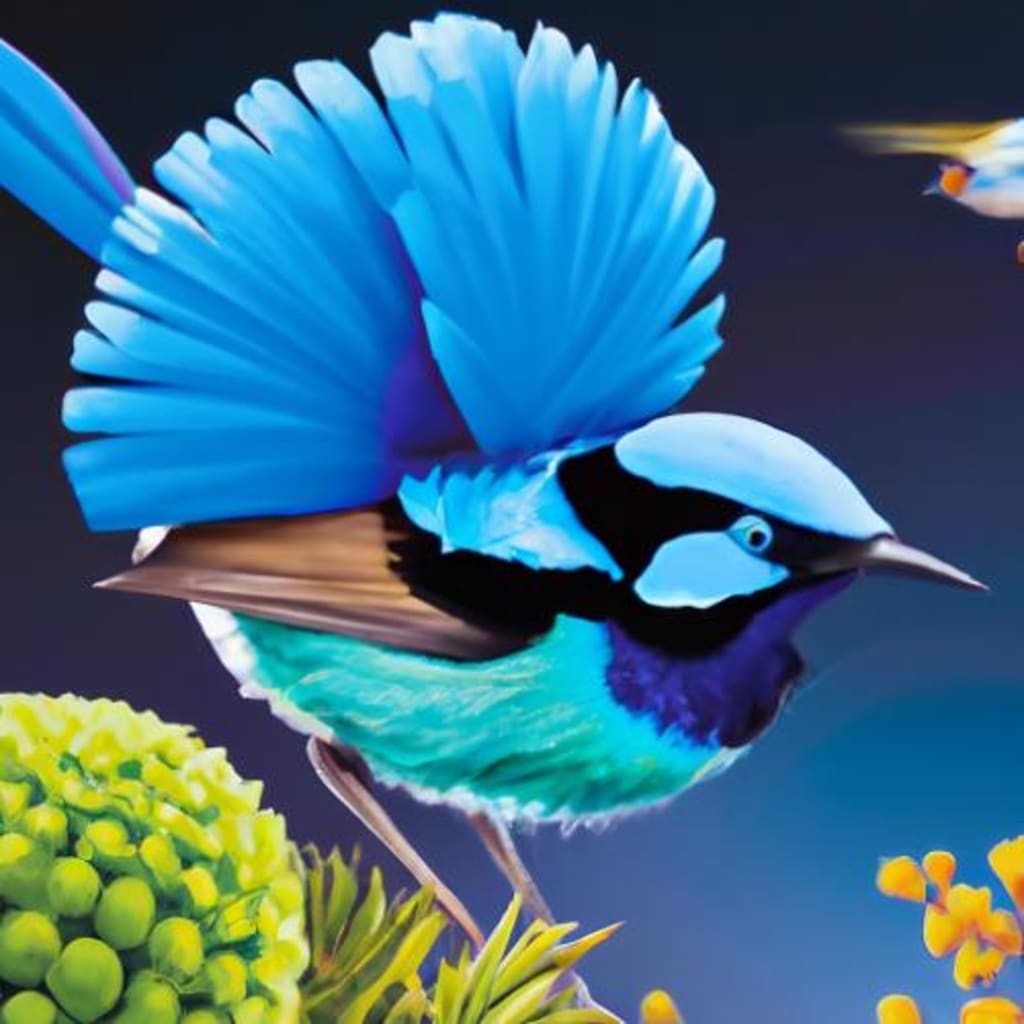 Art Created by Christina D Anderson - Skype ID: diane.c.parker
It calls in the morning air
Joy and harmony abound
Some things are just so fair.
The sun rises, its light a blessing
The bird takes flight, wings unfurled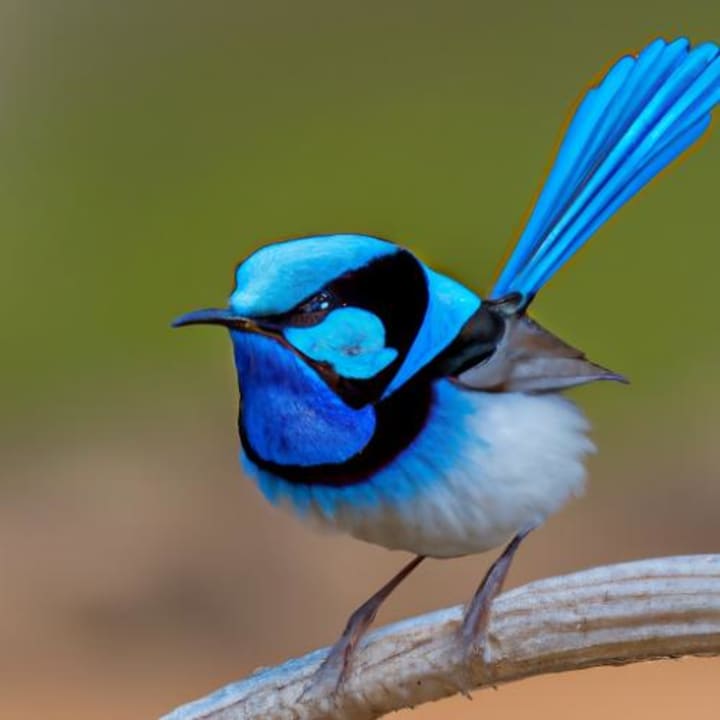 It's long blue tail cocked back with grace —
Lovely sight to behold!
In this moment of tranquility,
Creativity and loyalty reigns true —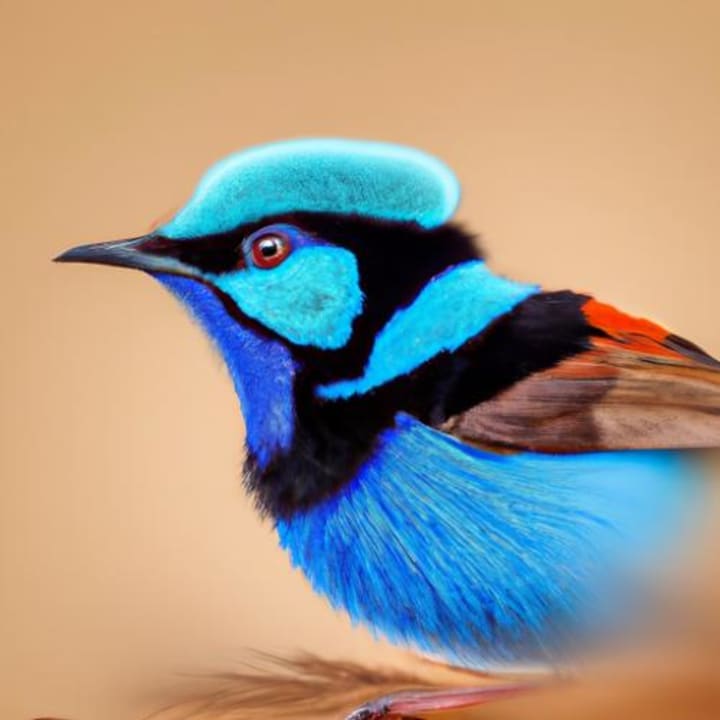 Though sometimes we feel sadness too;
Life is what you make it do.
A cheerful little bird so keen,
Symbol of harmony.
Tranquil shades of azure hue —
Loyalty and creativity too,
Sadness in its wings.
Beauty in the heavens high,
ANOTHER POEM: Life Is But A Dream In The Deep Blue Sea Swimming Through The Sea's Beauty, With Creativity Aglow, Who Am I?
Joyful melodies that fill the sky;
Surprise awaits below!
His blueness so majestic.
A vibrant hue of peace.
For harmony and joy, he sings;
Creativity abounds.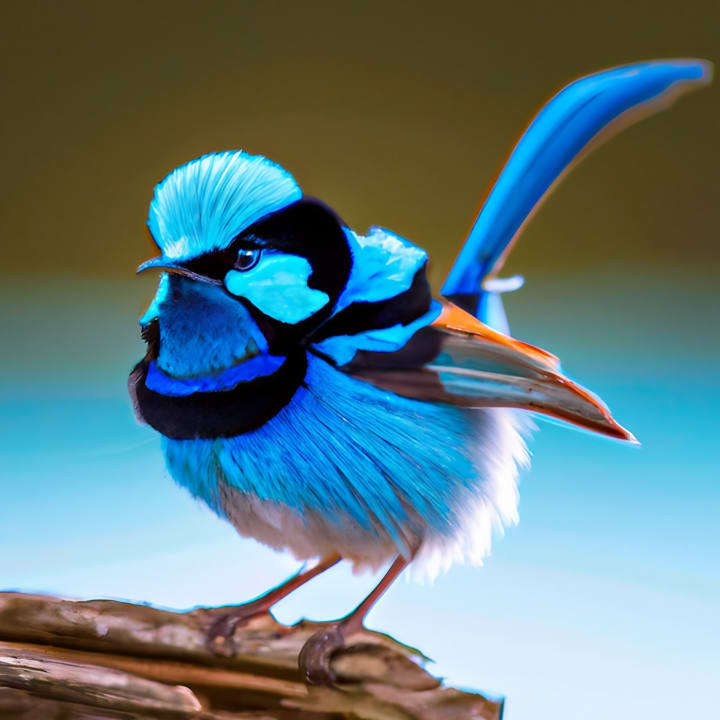 Loyal to his family,
He stands guard ever vigilant;
Sadness in his eyes.
It's the blue Splendid Fairywren
Reader insights
Be the first to share your insights about this piece.
Add your insights