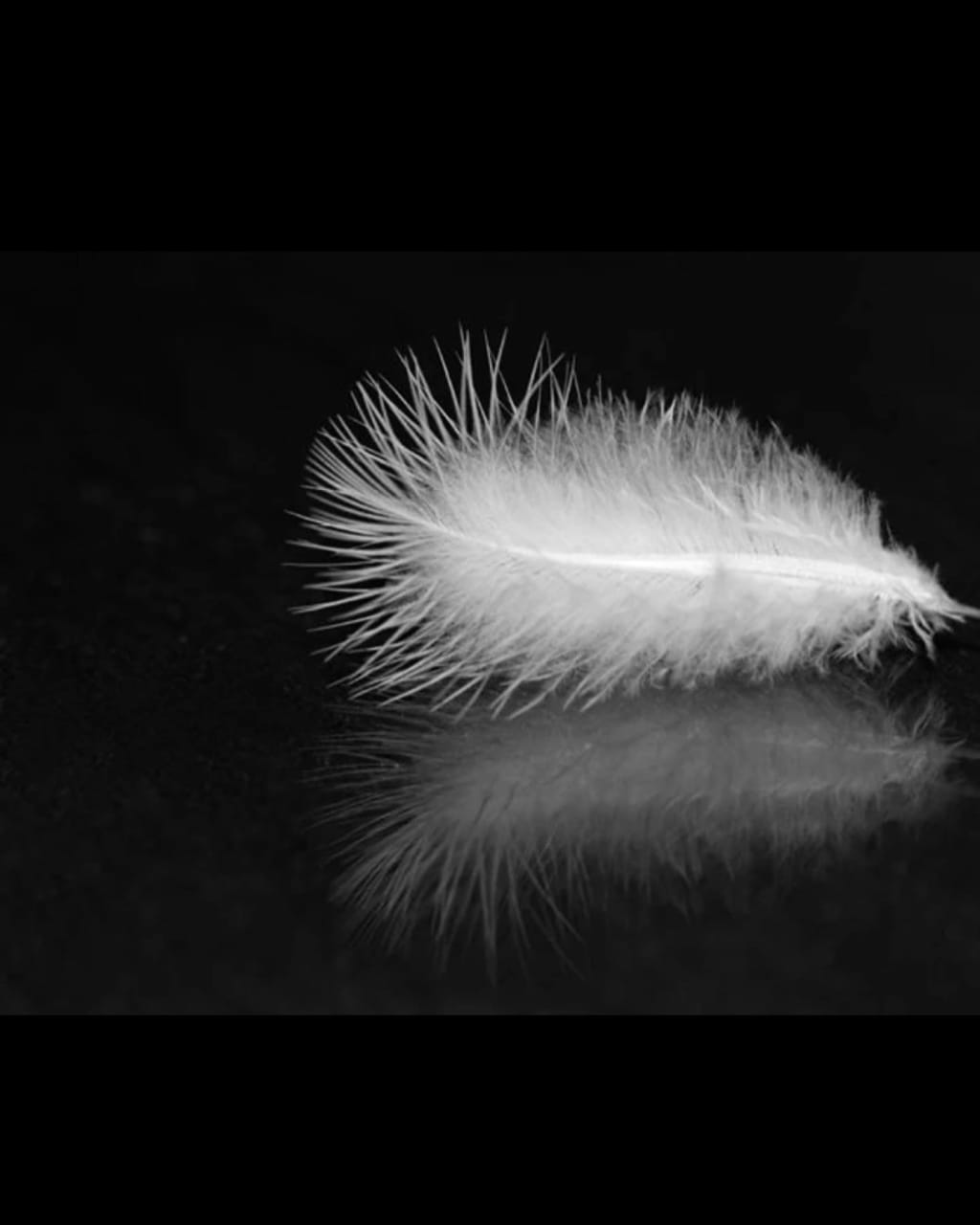 White Feathers
White feathers fall
They surround me
I look up, they float towards me
My eyes weep
My heart beats
Whilst white feathers fall.
Look, I sob, can you see the feathers?
People walk by
They stare at me
The jogger keeps running
The mother pulls her children close
A little boy stops, he watches
He spins, looking up
He is dancing in white feathers
Laughing as they tickle his face, falling softly one by one
His mother calls out, where are you?
He places a white feather in my hand
He whispers I am all around you
White feathers fall
About the Creator
A love of writing started at an early age. Writing is there through the good times & bad times. It's my go to!
Culture, heritage, mental health, family & people, is where my writing takes me most.
Reader insights
Be the first to share your insights about this piece.
Add your insights