When I Was Four
A poem for your inner child.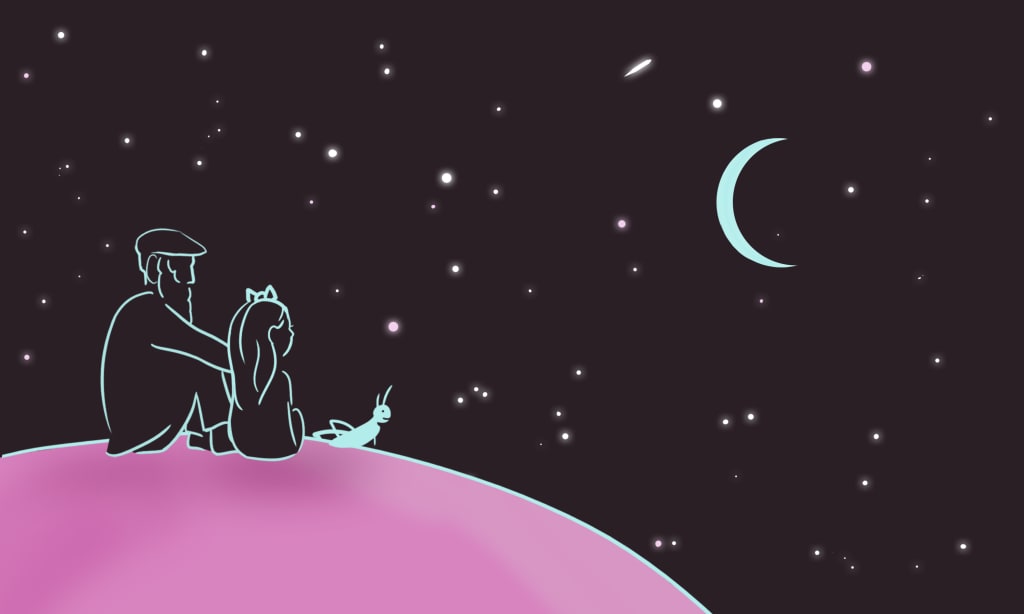 Illustration by Henry Bernstein
When I was four, I knew everyone and everything.
I could talk to the animals and the stars and all the people in all the galaxies.
I used to travel to the moon at night and kiss the insects hello and goodbye.
Until I kissed that sharp caterpillar who poked my lips and made me cry.
Then I told them all I couldn't come and play. I'm five now and getting too old for that stuff.
The wise man looked at her and smiled.
"I still talk to the stars, and visit the moon, and kiss the insects hello and goodbye."
"They say they miss you, and you are welcome back any time."