What's going on in the deep blue?
Deep below.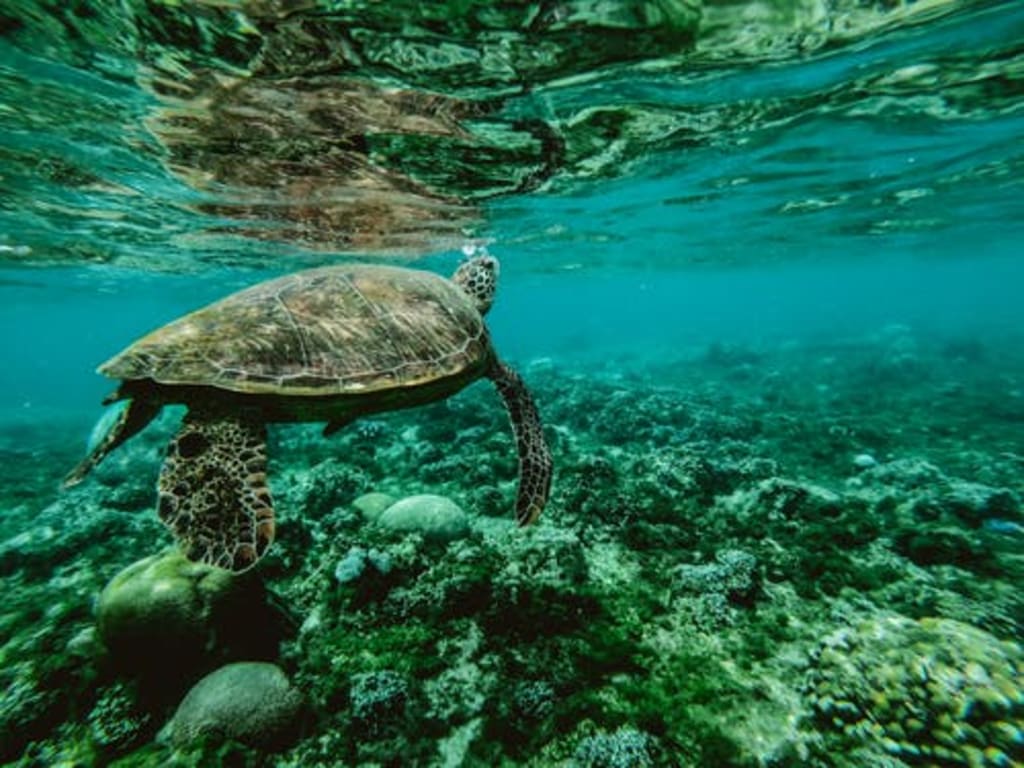 Travel westward, towards the sea,
Tides then rising, roaming free,
Seagulls mocking, lions to lay,
Down the coast, towards the bay,
Hunters reaching towards the tide,
Calves hunting, kin to confide,
Jump and twirl, bottle and snout,
Bass swarm and flocking trout,
Lurk and below, blackened eyes,
Blubbered lure, caged tries,
Waters traveling, down so deep,
Coral standing, upward creep,
Ink to squirt, sway and flee,
Claw and pinch, on the sandy seas,
Kelp swaying, rays be laying,
Dolphins saying, "Our crew, be slaying,"
Jellies float, and clowns swim to be free,
All within the realm of the deep blue sea.
Thank you so much for taking the time to read my content. If you like my work, then please follow me here and on Instagram @cccreativewriter, read and rate my work on Inkitt so I can potentially receive a publishing contract, and consider donating to my support my efforts! With every piece you read, you can help grow my ministry! Keep your head held high, and smile! ;)
https://www.inkitt.com/stories/fantasy/610198?utm_source=shared_ios&fbclid=IwAR2gIDKmJWMYXuhngshiNbFHo2fVfAVqMGA30QoBy0BgqzNhhvXuMPhSlGU
nature poetry
About the author
Aspiring christian creative writer creating pieces to provoke thought and give God and Lord Jesus Christ the glory! God bless and I hope you're doing well!
Reader insights
Be the first to share your insights about this piece.
Add your insights