What Doesn't Kill Me Makes Me Want You More
"Devils roll the dice, angels roll their eyes."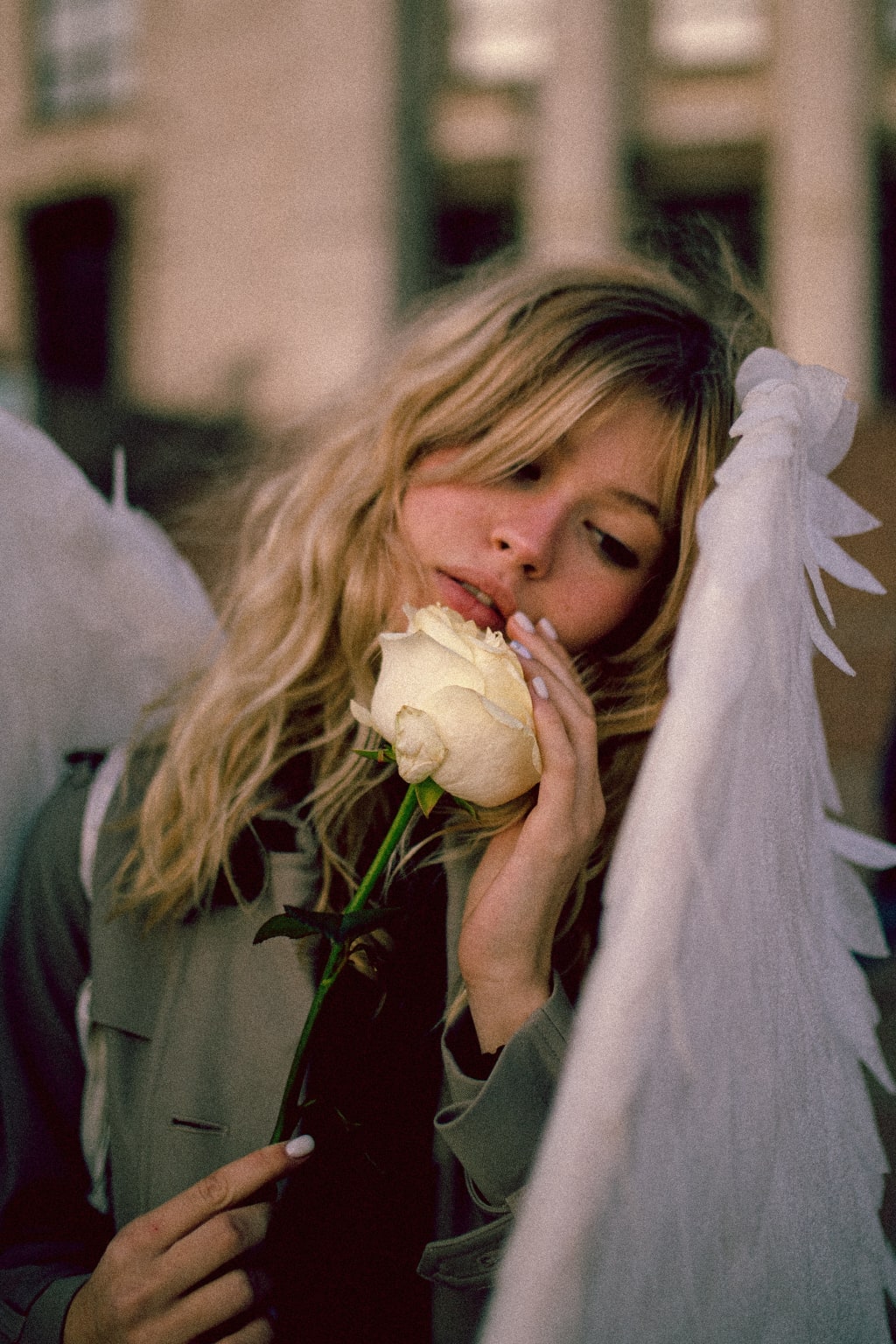 Pexels
Aren't we just so juvenile?
It started with a bet in the back of the bar.
My friends wore white, and yours dressed in black,
And I felt your eyes on me from where you stood in the back.
...
I was drunk on the drive, and I asked for your name,
Looked you up on the Internet to help me feel sane.
You dressed like a story that I wanted to know,
But you baited your time, and dragged me out slow.
You smiled so coolly I thought I'd been wrong,
But you kissed me so fully, I followed along.
You placed bets on the table; I rolled my eyes.
'The cards count our future!'
'The cards count out lies.'
You gave me an address and my heart pounded so loud,
I worried my friends would hear it from the crowd.
I dressed in my finest and snuck in through your gate,
Every night for a year just to make you my fate.
We drank under moonlight and tangled in sheets,
And we wandered afterwards in the streetlight-lit streets.
You kicked vending machines, warned me not to fall.
But I laughed behind my hand at the beauty of it all.
It's a blue feeling for me, this newness I feel,
The breaking of rules that I once thought real.
You smoke cigarettes and wear sharp, shiny coats,
With me by your side, we walk through your ghosts.
Our friends couldn't know; it's silly, you see.
For two creatures like us to be a you and me.
But I think we're trying, with laughter and lust,
And I whisper to you, 'In God I trust.'
I've surrendered wholeheartedly; where you go I'm near,
And I scream that I love you in case you don't hear.
You just shoot me a grin; wrap me in a hug,
And whisper them back, those sweet words of love.
We've fallen so far, there's no turning around,
But who knew rock bottom made such a sweet sound?
I'm so scared of loving that you scare me too,
But just for another kiss, I'd step into a noose.
I don't pray anymore to the God I don't see,
I pray instead at the chapel worshiping you and me.
Fear is a high; I'm drunk on it now,
Love is a dagger; my veins are bleeding out.
So we run with the wind and catch the bus to the sea,
And we cross the waves till there's no friends behind me.
...
Sitting together, your name in my mouth,
I ask about your wager at the bar
You smile and kiss me and pull me to your lap,
'I bet that you and I would fall far.'
About the Creator
17-year-old writer who hopes to write stories for a living someday-- failing that, I'd like to become a mermaid.
Reader insights
Be the first to share your insights about this piece.
Add your insights