We Have Just Met
A poem about insidious desire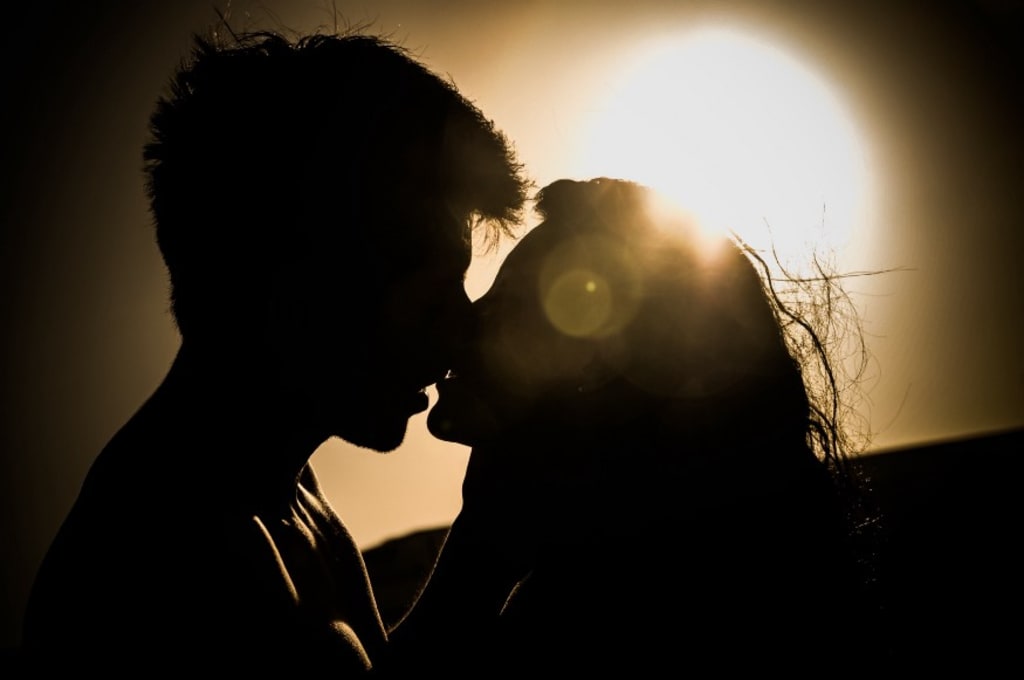 Our bodies intertwine and twist
With secret wishes on our tongues
We hide them,
Obscure them in ourselves
The aching hunger always
Frantically pulsating with every push
Of the blood through our fingers and our chests
Heaving with breath that is not our own
Possession and traction,
raking through my hair
Across my back
You must belong to me
Ropes tighten as heat condenses on our skin
And trickles down his back.
My thighs are, shining slick
We sigh, we float on wet sheets
And remember who we are
Or try to, each move like quicksand
drawing us to the void again.
Remembering the silence, his eyes
That cut through questions and submerge me in their darkness.
Muffle me to reason.
The memories do not dance there yet
He does not look at me,
he is searching for what haunts him.
And dares to hope the spectre may be turning from the room
My leg brushes his.
We have just met
A poem in reverse, contemplating the eroticism and passion of first meeting and becoming involved with a new lover.
If you like my work and want to support ongoing works, please feel free to tip me. All donations are much appreciated and help a great deal.
If you'd like to make a suggestion, request or hire me for my freelance writing, feel free to contact [email protected]