We Do
Love Poems That Led Me To Face Tattoos And Marriage.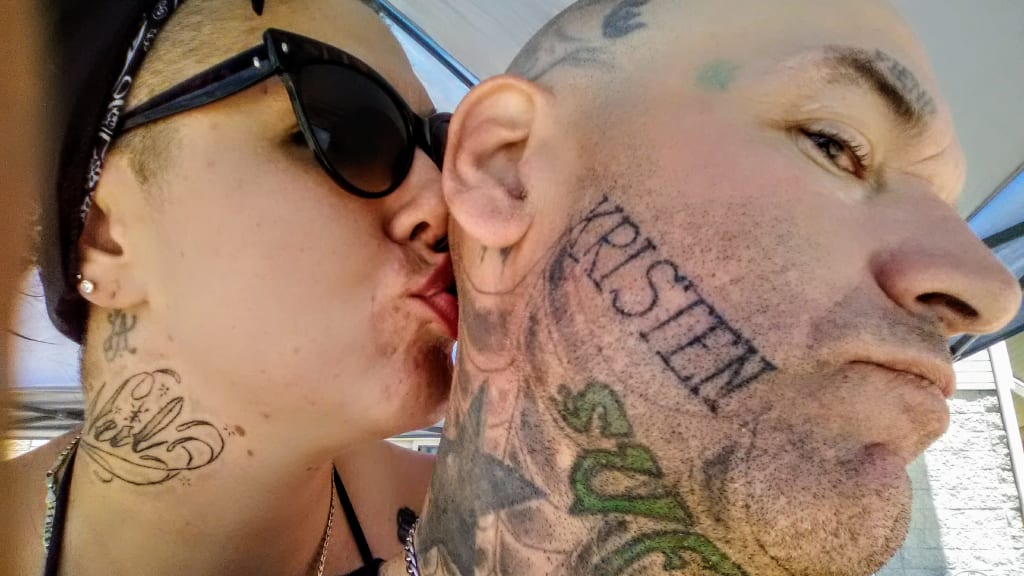 Her body moves
With a flowing grace
Of beauty.
She has the right legs
The right ass
The right titties
Her pussy is gold.
She smiles and has a face
That melts my soul.
She's fuckin crazy...
But find me one that's not.
She can dance
She can sing.
She likes the way I talk
The way I write.
She likes the way we fuck
And I do too.
I like the way she tastes
When she's in my mouth
When I'm in hers.
She bares her soul to me.
It breaks my heart sometimes.
But it also
Makes me love her.
I bare mine
And she cries for me.
She cums for me.
I pray for her heart
Her mind
Her soul.
She lights her candles
And prays the same.
I long for her.
She longs for me.
We are intertwined now
One.
The same 2 people
The single one unit.
I've said it before:
"I'd leave my dick in her
If I could"
Some might not understand...
But she does.
I do.
We do.
END
About the Creator
Star I write so I can learn to live with who I am without destroying myself as punishment. Learn to love yourself if you ever hope to love at all.
Reader insights
Be the first to share your insights about this piece.
Add your insights