WAS IT THE SPURS?
what happened here?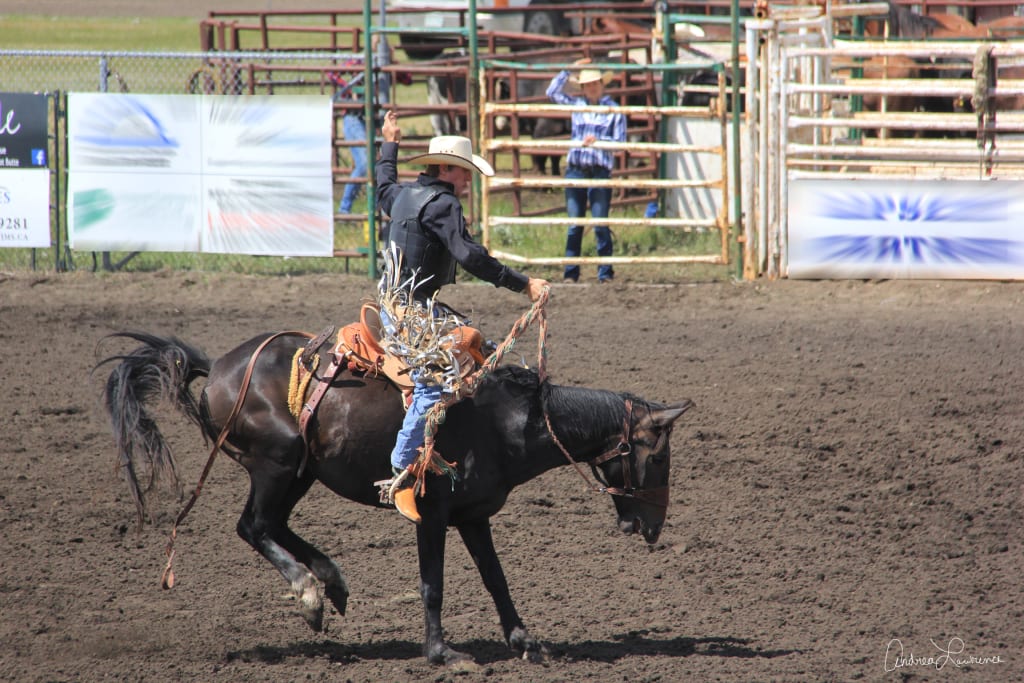 WAS IT THE SPURS?
A star of steel presses against a buckskin flank,
the buzzer rings and things get rank.
Hanging on to my hat as we burst ahead
the next few seconds are full of dread.
This horse has a mind of her own,
and there is a bet that I'd be thrown.
Racing down the arena about half way,
I felt her tense up and it ruined my day.
One buck, now two, I've seemed to catch air.
When she slammed on the breaks, she didn't play fair!
In a split second she was turning around,
with a lung crushing thud and I was on the ground.
The stars were nice though it was not night,
I lay still in the dirt with no horse in sight.
The announcer bellowed that she heard the air
escape my lungs from way over there!
The scene didn't look good as the crowd grew quiet,
Being face down in this dirt wasn't really a riot.
I could see people running as I slowly rose,
to add to my insult- a fly went up my nose.
Riders were stopped and cattle were scattered,
To get a breath soon would be all that mattered.
I was helped to my feet while others stood by,
and with my first breath, I sucked in the fly.
Gasping and choking, I was dragged to the gate,
If I didn't get water soon it might be too late!
With broken ribs, and bruises of course,
I still mustered enough air to swear at that horse!
By © Andrea Lawrence 2011