Poets in Motion
Voicebox/No Evil
#VocalNPM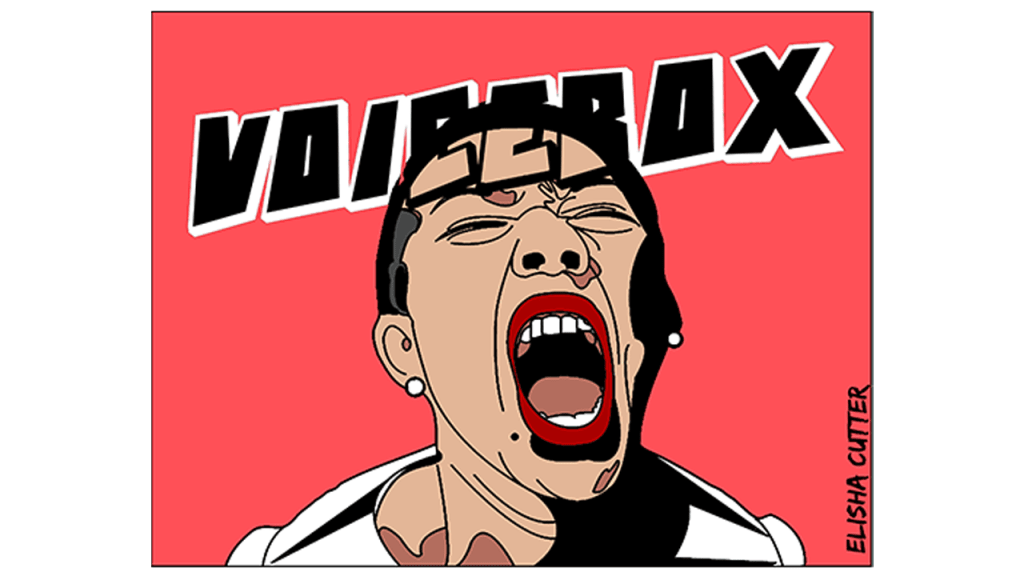 It gets hard to speak up
when you are exhausted,
You pray that you kill all the demons
with love and kindness.
I try to learn all of my mistakes
and lessons from the past
experiments, radiations
that I try and don't last.
I spoke to a dude
about a joke that he made,
Calling me a chimpanzee
is not okay.
I was happy that he was a part
of one of my riddles,
I was happy that I was holding
a monkey, which was one
of his siblings.
I'ma hit you back,
I'ma hit you back hard.
You better get ready
Cause your luck will fall.
I'm going to have the last laugh
and not you boo,
You think you succeeded
but it was a taste of you being a fool.
I'ma swing back,
I'ma swing back hard
and it's not going to be a try
I will succeed with the healing
of my own scars.
So you can leave me alone
leave me alone for good,
I got the strength to punch you
anywhere I could.
I try hard to satisfy the ups and downs,
bumps and bruises that I've taken
from the words I say around.
I observe everything
Even the ones that I made,
I take it in and believe
it might help me along the way.
I learn from my parents
to stand up for myself,
it took a long route
But I'm still working
on it nonetheless.
Standing up for yourself
it's the challenging part,
Because people like me
get hit with a deadly dart.
In front of people, publicly
I'm embarrassed, don't want to be
my own puppeteer that's holding
my own spirit, the puppet, my dear.
I get offended real easy
Don't take it offensively
When it hit you back hard,
I leave quietly.
But you thinking you've won it,
But I'm just getting started.
But you going to lose, you won it.
It's too late, you tried, just have it.
Oh my goodness,
Did I do this?
Being defensive seems easy
But I'm my own witness.
I can't even play around anymore.
I can't even say anything anymore.
I'm relentless, I just pay attention
I look at you and listen.
When it's time, I'll be ready
But you won't,
so you trip and fall
and listen to my words, antagonist.
social commentary

Elisha Cutter
A creative enthusiast with the passion for graphic illustration, footwear design, dancing, and poetic writing. My words are accurate towards my life and what's going on in the society I live in.
See all posts by Elisha Cutter →