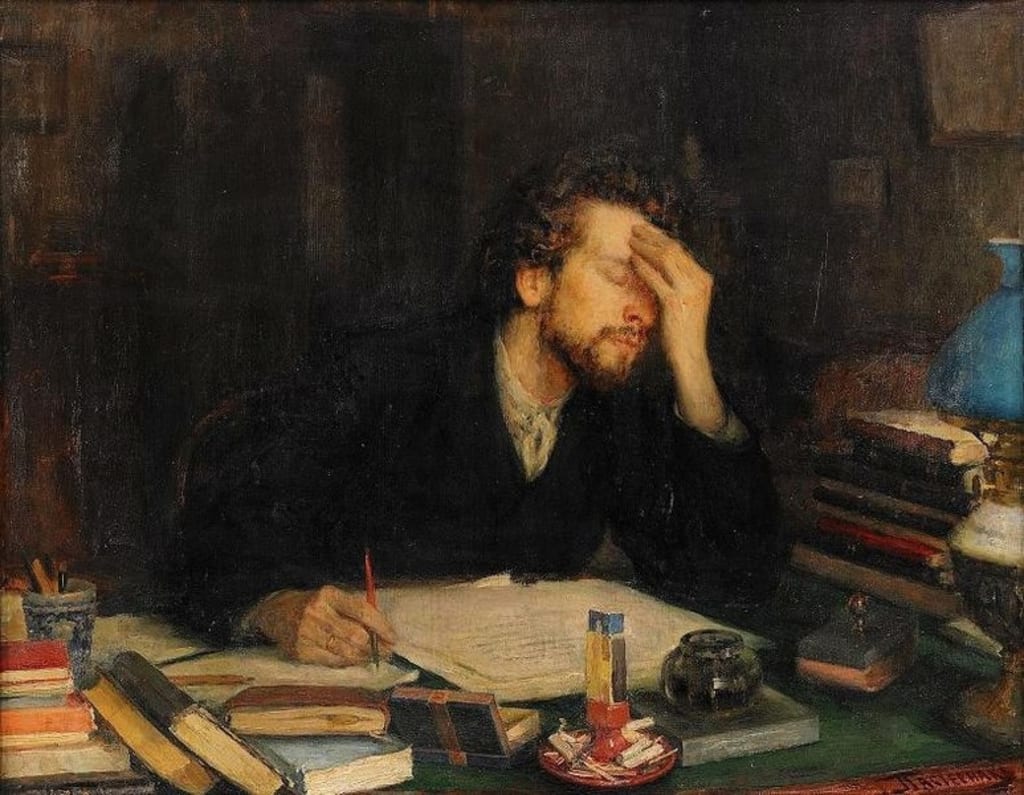 The Passion of Creation - Leonid Pasternak
***
In my desk drawer,
Thousands of pages are curled up with ideas and poems
that I still have to write!
They are kept as Diamonds ready to be polished, Purified,
Silently as Lovers waiting for the Night.
In my desk drawer,
I have my Ode to the Moon . . .
with a Violet pen,
written in a rush, written too late, written too soon.
In my desk drawer,
I keep my heart . . .
It will take some time for me to write it out to you,
but it is there,
beating quietly through my life,
lively shinning beyond this burning passion I hold . . .
for those who listen,
beating
in my desk drawer.
- Facundo Raganato