Unwarranted Shame
Rainbow Tears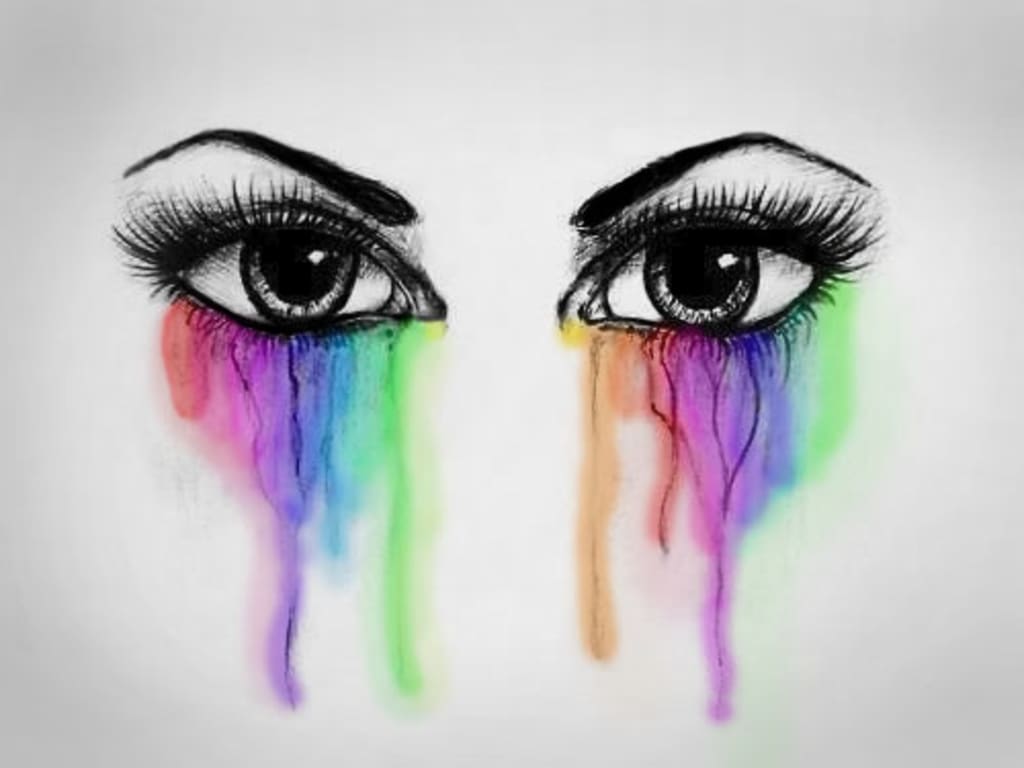 Image found on Google
I wonder if it'd be easier if I cried rainbows
But instead I cry and the blackness from my mascara streams down my face
Like if shame had a color.
I stood across from my mother age 19 and tried to explain why I am crying without giving away my secret that I have kept tucked away since I was a tween
Then suddenly "Because I like her!" came out
I don't think it sunk in quite like my eyes did when I was starving from an eating disorder
And to be honest it's four years later, I have dated girls, and I still don't think she believes it.
"I'm bi!" I shouted just the other day
"Are you even sure?" My mom questioned.
I am open about my sexuality but I still have to wonder:
If I cried rainbow tears would that make it more clear?
I am not straight and I hope some day that the weight of shame will be lifted
And I will be accepted
Not having to wonder if it'd make life easier for those around me if I could cry pretty rainbows to let them all know who I really am instead of making them wonder
sad poetry
About the author
My name is Amanda and I am a college graduate with my bachelor's degree in English. I've loved writing for as long as I can remember and am a proud advocate for mental health and abuse survivors.
Reader insights
Be the first to share your insights about this piece.
Add your insights