Unmarked Poem #1
Rakuyou of the Nimoire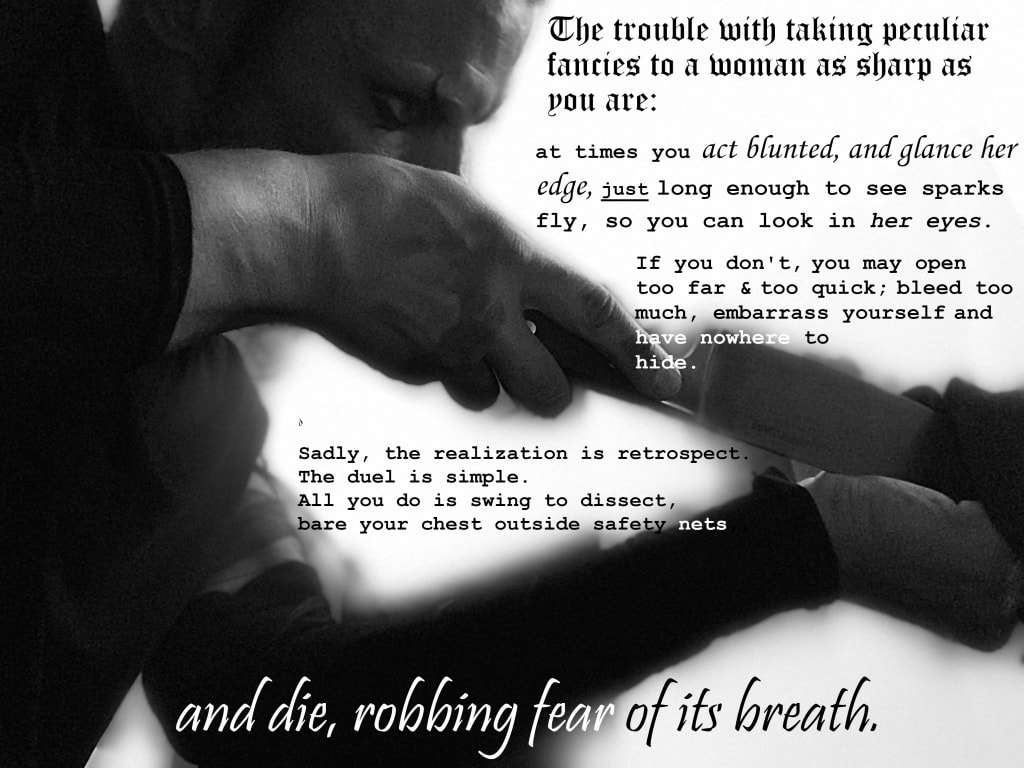 unmarked poem #1, Rakuyou of the Nimoire
The trouble with taking peculiar fancies to a woman as sharp as you are:
at times, you act blunted and deliberately glance her edge *just* long enough to see sparks fly, so you can look in her eyes. If you don't, you could displace a moment never again to be seized. You may also open too far and too quick; bleed too much, embarrass yourself and trail blood to your retreat where you might have found brief reprieve. Then suddenly, you have nowhere to rest, neither a place to heal freely.
If there is a realization to be had, 'twill be in retrospect. The duel is simple. All you do is swing to dissect, bare your chest outside safety nets and die, robbing fear of its breath.
-unmarked poem #1, Rakuyou of the Nimoire
About the Creator
I am a Malkavian that made it to ceremorphosis by accident; then I took my sweet time consuming the host implanted. I bear no prestige and no accolades. My only degrees rest in the spheres of passion, expression and ingenious stupidity.
Reader insights
Be the first to share your insights about this piece.
Add your insights