Unfamiliar
A micro-collection by A. K. Jones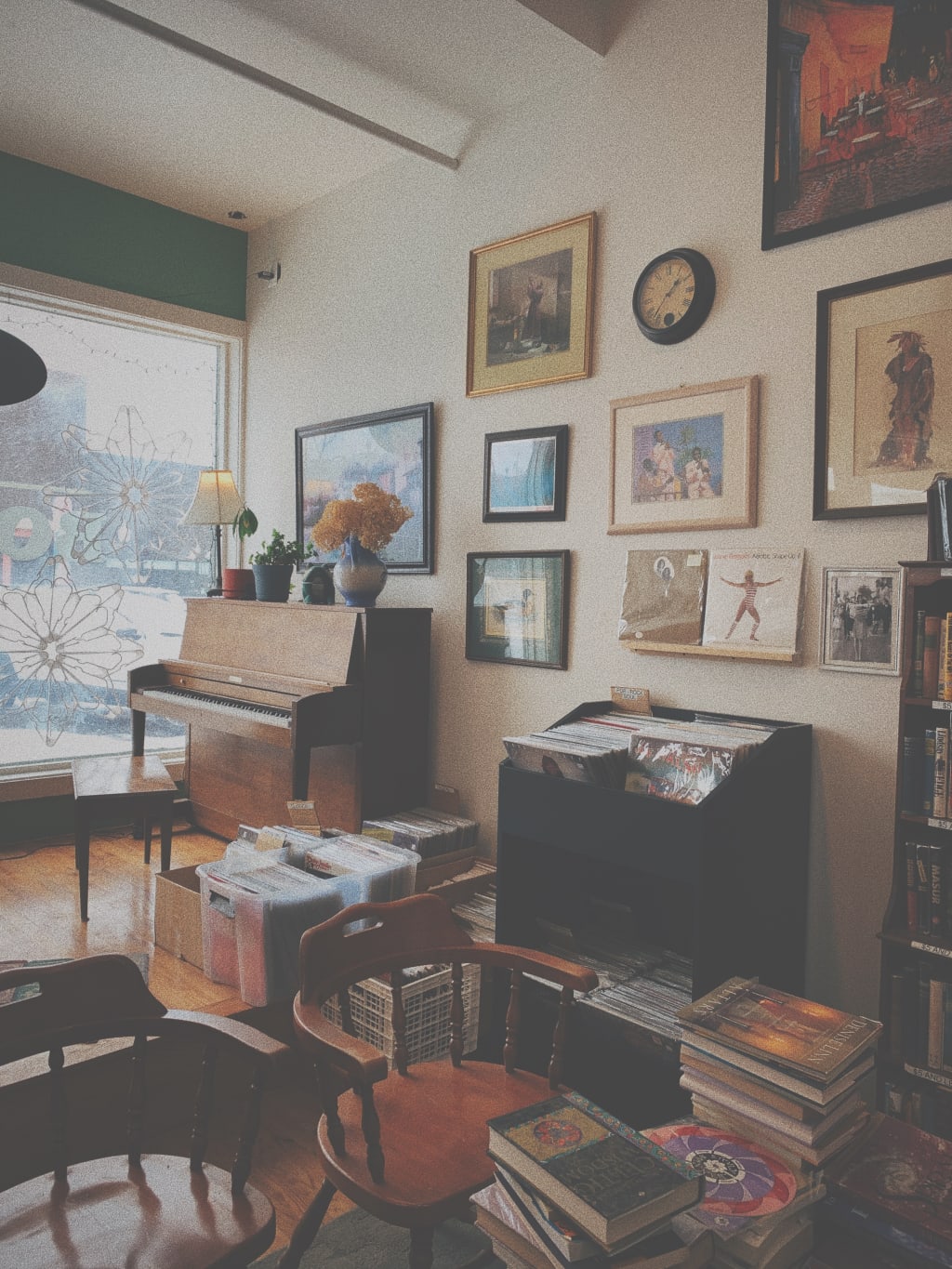 Paper Trail Books, Royal Oak, MI
I am a soul
filled with old literature
coffeehouses
pressed flowers
and handwritten letters
trapped in a world of
right swipe
left swipe
meaningless late night texts
and overbearing egos
~tragic
I refuse to feel
any remorse for
your fields
running dry
when mine is
finally flourishing
after flushing out
the pesticides
brought on
by no other than
your very own
grease stained
fingers
~clean
I'm tired of pretending
that I'm content
in being an option-
for the world I hold
within me-
the heart that lives
inside me-
is worth a fortune
~why don't you see it
Putting love on a pedestal
when you have none
is detrimental-
when you start to crave
self-worth
from outside your body-
when you unlock
and open up your ivory cage...
you allow in dirt - scum -
dressed up dolls pretending
to be the one-
you start to lose yourself
bit by bit
they grab - hit
pull apart your heart-
look at it and spit
monstrosities
that sound
like.
it.
they make you feel as though
to adore you
is all that they know
never revealing
that it be but just a show
keeping you around-
so their ego can grow.
and you allow for them
to play this game-
you remember minute details-
put purpose to their name
for the feeling
they've awoken within you
would hurt more to lose-
even if it's untrue
you see-
when the longing begins
that's where the peace
ends.
~the longing