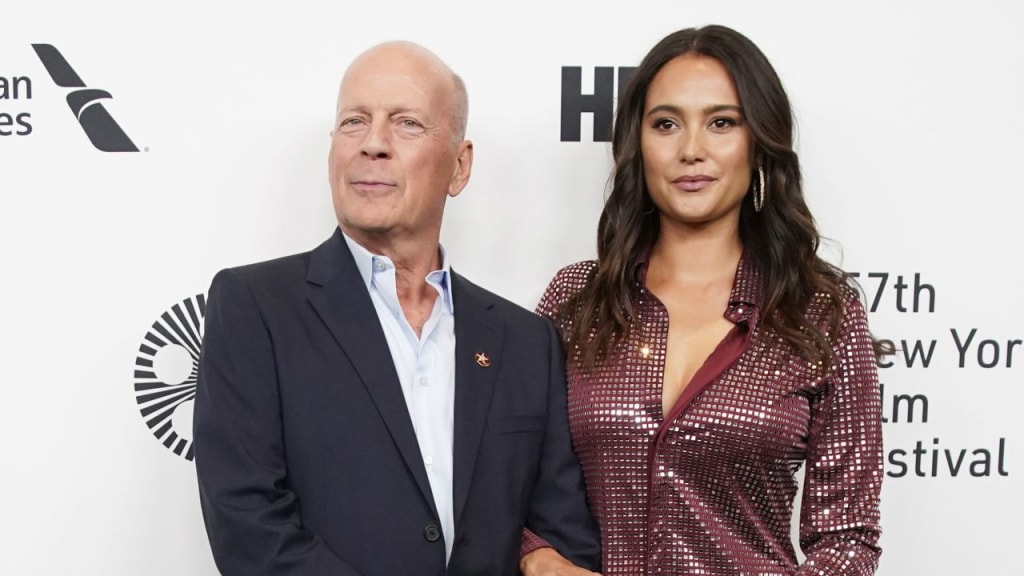 Introduction:
In a recent interview, Arnold Schwarzenegger expressed his admiration for his co-star Bruce Willis, who has retired from acting. The renowned action star referred to Willis as a "huge star" and believes that he will always be remembered as a great actor. Schwarzenegger also commended Willis for his kindness. Let's delve into their relationship, Willis' retirement, and the tributes he received from fellow actors.
The Dynamic Duo:
Arnold Schwarzenegger and Bruce Willis, along with Sylvester Stallone, were considered dominant action stars of the '80s and '90s. Initially viewed as rivals in the acting world, they formed a close bond while working together on the movie franchise "The Expendables." Despite their success and competition, they were famously known as friends, even backing the opening of the restaurant chain Planet Hollywood together in 1991.
Schwarzenegger's Admiration for Willis:
During an interview with Cinema Blend, Schwarzenegger expressed his admiration for Willis. He described him as a "fantastic" actor who has been a huge star for many years. Schwarzenegger believes that Willis will always be remembered as a great star, emphasizing his significant contributions to the film industry. Additionally, Schwarzenegger praised Willis' kind and generous nature.
Willis' Retirement and Health Challenges:
In March 2022, Willis' family made an announcement regarding his retirement from acting. The decision came after he was diagnosed with aphasia, a condition caused by brain damage that affects language abilities. Willis' final film, "Assassin," premiered in March. Unfortunately, his health condition progressed, leading to a more specific diagnosis of frontotemporal dementia—a neurodegenerative disease affecting speech and social interaction. The family expressed their relief at having a clear diagnosis but acknowledged the challenges that Willis faces due to the disease.
Tributes from Fellow Actors:
Following the news of Willis' retirement, several actors shared heartfelt tributes to their former co-star and friend. John Travolta, who worked with Willis in "Pulp Fiction," posted throwback photos of the duo on Instagram, reminiscing about their friendship. Travolta highlighted Willis' generosity and how he felt their successes were shared experiences. Haley Joel Osment, known for his role in "The Sixth Sense," expressed his gratitude for Willis in an Instagram post, acknowledging him as a true legend whose career has enriched the lives of many.
Conclusion:
Arnold Schwarzenegger's praise for Bruce Willis as a legendary star amid his retirement highlights the enduring impact Willis has had on the film industry. Despite their initial rivalry, Schwarzenegger acknowledges Willis' immense talent and considers him a great star. Willis' retirement, prompted by his health challenges, has prompted tributes from fellow actors who appreciate his contributions to the craft. As Bruce Willis embarks on this new chapter, his legacy as an action hero and his kind-hearted nature will always be remembered by fans and colleagues alike.
Reader insights
Be the first to share your insights about this piece.
Add your insights