"Time Keeps Crooked Calendars"
The End Justifies the Means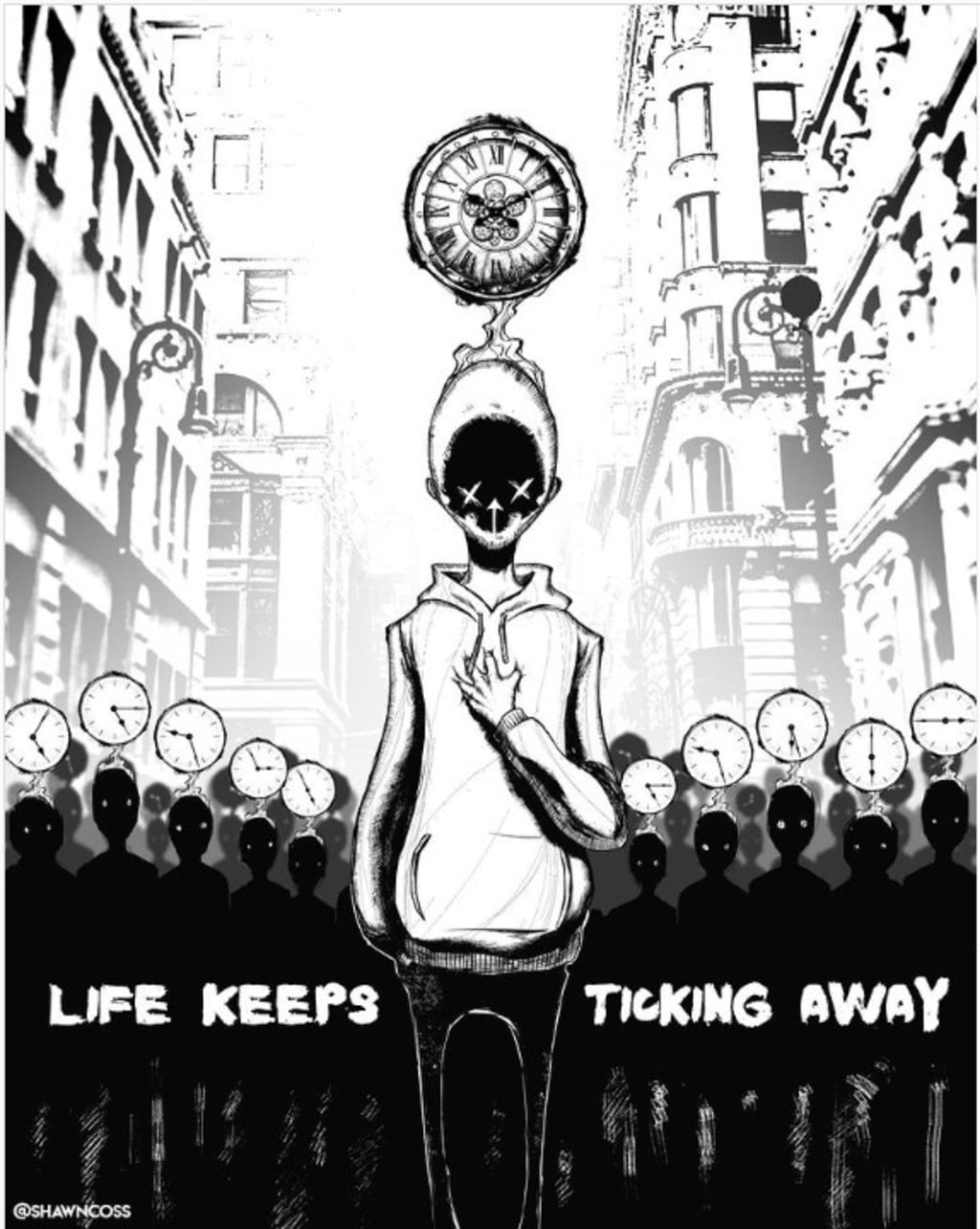 Artwork by Shawn Coss
Trial and error - denial and failure
It paints itself across her floor
Inadequacy near - she recoils in terror -
Enough to leave your mind destroyed.
Revile the mirror - Expiry near her
While a razor's firm against her core.
She feels the wear, that makes the wearer
Feel like a wound she can't ignore.
(Ursa Minor roars at the top of their lungs
While Inanna makes love to a serpent of thorns.
I guess everything's okay -
If it was like this before.)
She paints the word "Dream" across her walls
In a cycle of fear, she has known far too long.
She thinks to herself "today I will fall,
"And hopefully this time something goes wrong."
He found her - seemingly a fog
Of who she was when they had talked.
Her eyes set staring down the hall.
Her voice a ghost locked in a box.
(Ursa Major has slipped passed the sun
While Inanna was changing her name to Ishtar
I guess everything has changed -
Let's all hope it changes more.)