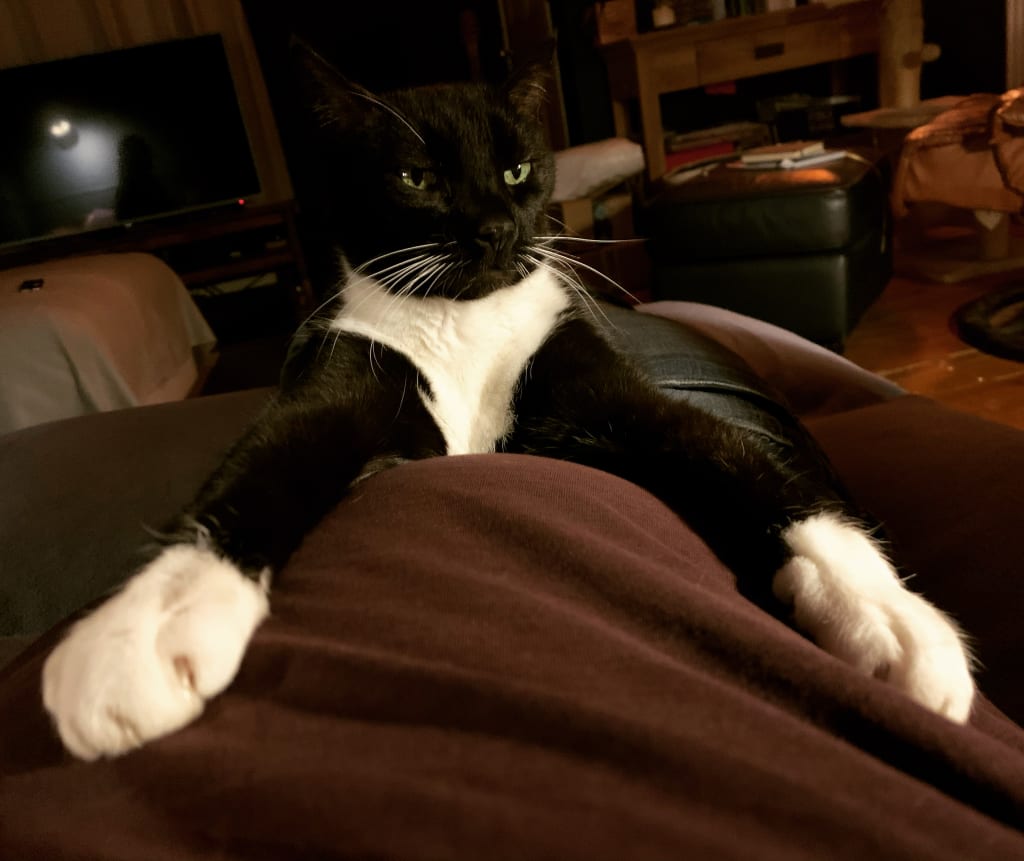 Vimto. RIP.
I knew it was almost time to go.
My humans sensed it too.
You could tell by all the additional fussing,
the visits to the nice lady with the poking sticks,
the increase in treats.
Not wanting to cause a fuss.
I found a spot in the garden.
I curled up to await my time.
The feeding man came out to sit with me.
He lay down in the hammock,
looked over at me,
patted his lap.
Don't have to ask me twice.
I jumped up and padded his stomach.
He was smiling at me,
but his eyes were sad.
I helped as best I could,
curling up in his lap.
I wasn't there long,
The nice lady with the poking sticks arrived.
House visit.
Unusual.
I wasn't really in the mood,
I took myself back to my resting place.
It didn't help.
She was here to see me.
She had another poking stick.
My humans were fussing over me again.
Both of them were smiling.
Both of them were sad.
Both of them were giving me scritches.
I wish I knew what was wrong with them.
Poked again,
another sharp stick.
Feels nice though,
Making me drowsy.
I close my eyes,
all the better to enjoy the scritches.
Time for a nap.
Reader insights
Be the first to share your insights about this piece.
Add your insights