This Is It
May everyone live, And may everyone die. Hello, my love, And my love, Goodbye - Here It Is, Leonard Cohen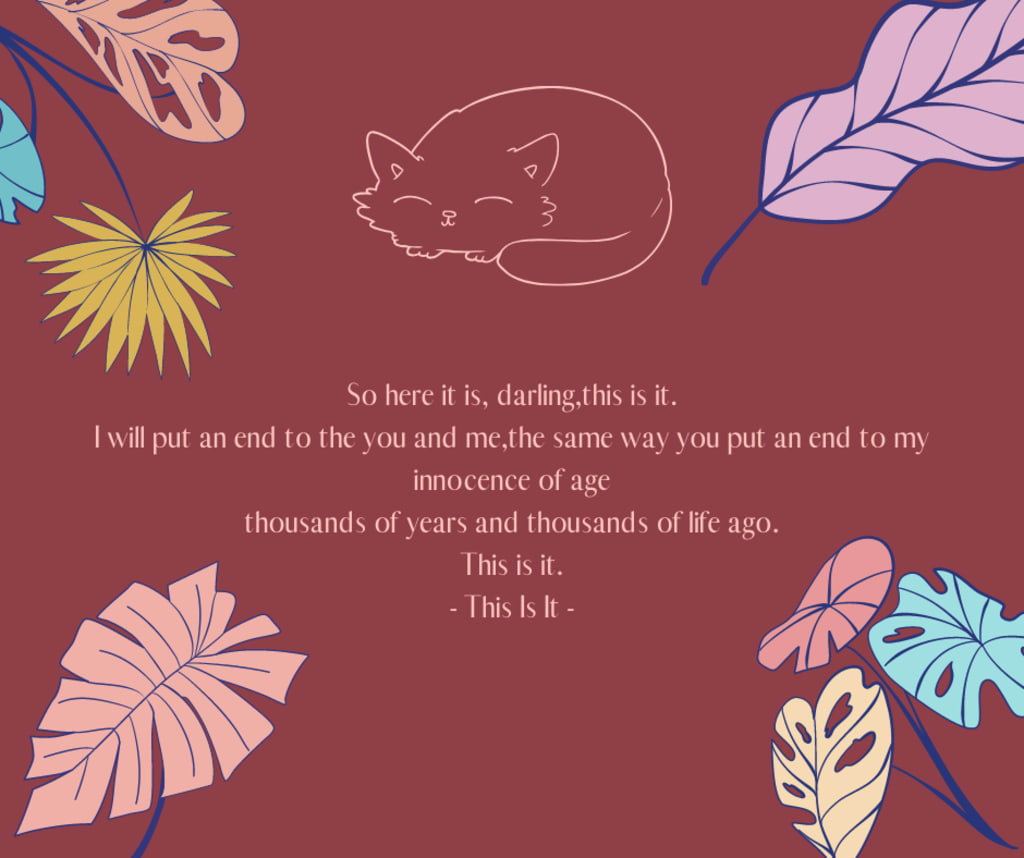 Yes, my darling, I am the one asking for the favor
to see your face again, to hear your voice through the digital screen,
and not the you I construed up through broken memories
of a past I tried to forget
and of a past I failed to forget, despite all those years we left behind
and all those years a head of us.
You will get a wife, and I will marry a handsome guy -
Just like how we used to talk about life -
me with the innocence of age, and you with the cunning voice
of a weary, broken heart.
Yes, my darling, I will leave you here -
you and your yukata, your deep baritone voice, your glasses
and how you stubbornly refused to take the Lasik.
I will leave you here, right by my side on the pillow
made of dreams and uncertainty,
and hopes and sorrows, too.
It seems you are fine with it all,
and it seems I will try to be fine with it all -
but darling, what does it matter to us?
The broken-hearted us, the hopeless us, the bitter us -
We have grown out of that, I imagine you would say.
Grown out of what?
Of suffering simply because you can't get what you want.
Honey, you know, I have learnt about Albert Camus,
and I know that the moment I begin to hope
is the moment I begin to despair.
And honey, of course, of course, I know we have grown -
slowly, painstakingly, hurtfully - like everyone else.
So here it is, darling,
this is it.
I will put an end to the you and me,
the same way you put an end to my innocence of age
thousands of years and thousands of life ago.
This is it.