The Truth Will Set You Free
Calling out lies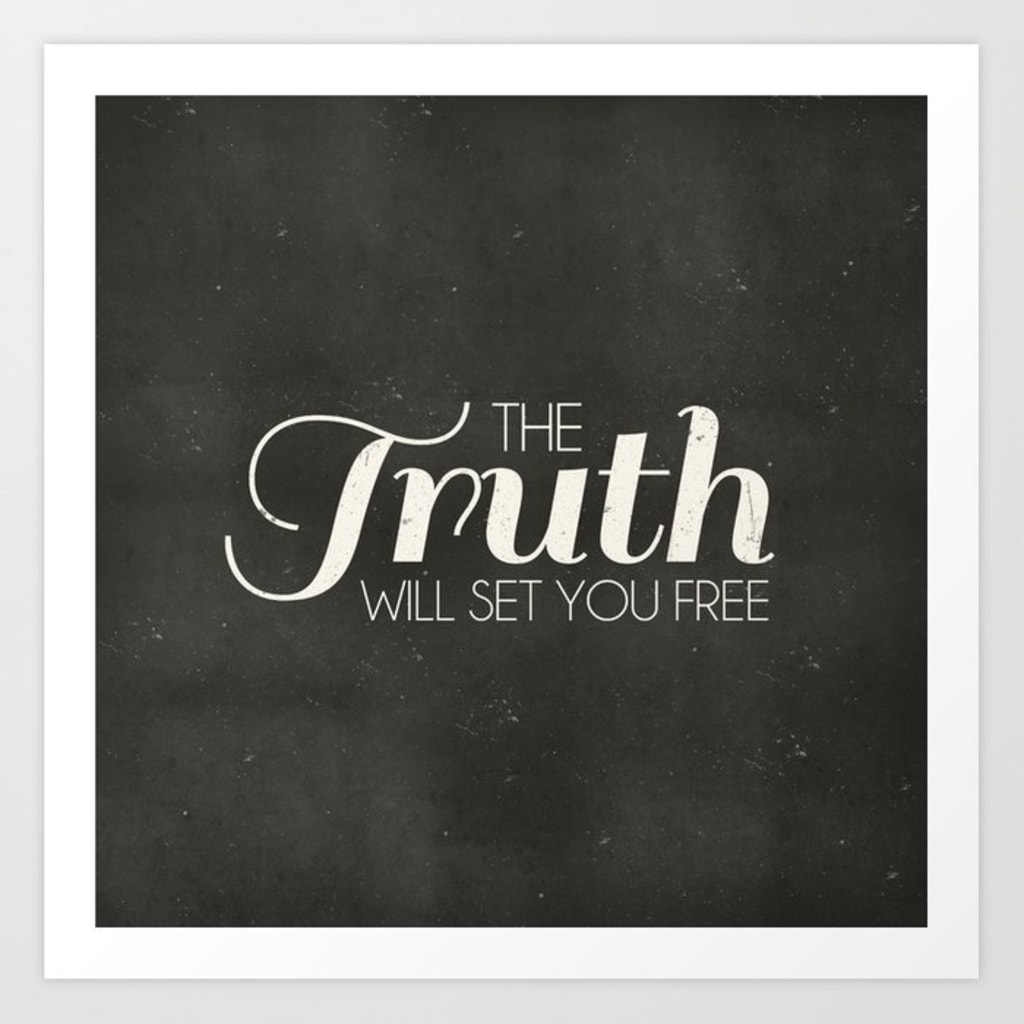 You've heard it said, or maybe you read it. The truth will set you free.
Did you shrug it off as a worthless comment? Did you laugh?
Or did you take it to heart, did you understand it's meaning?
Did you wait around for the truth to be told to you? Or did you go to seek it out?
In truth, this statement has many powerful meanings.
But for me, this means calling out the lies I am harboring.
Calling the demon by name and telling it to leave.
To know someone has lied to you, and your waiting for their confession is one thing, and it does come with a sense of freedom.
But to be free of the lies that have been rattling around in your mind, holding you captive, and forging chains.
To pronounce them as the evil that they are, is a freedom that runs so deep that it last a lifetime.
Give up those lies in prayer, to take on something new.
What lies is creating your chains?
What deception is telling you that your not good enough. That your not worthy? Give them up in prayer.
If you do, then YES, the truth will set you free. Be blessed.
inspirational
About the author
I'm Valerie Gessler,
I love to write stories that I pray will come alive as you read them. That you can put yourself in the characters place, and feel and experience the same breakthrough. I write from the heart. I hope you enjoy them!
Reader insights
Be the first to share your insights about this piece.
Add your insights