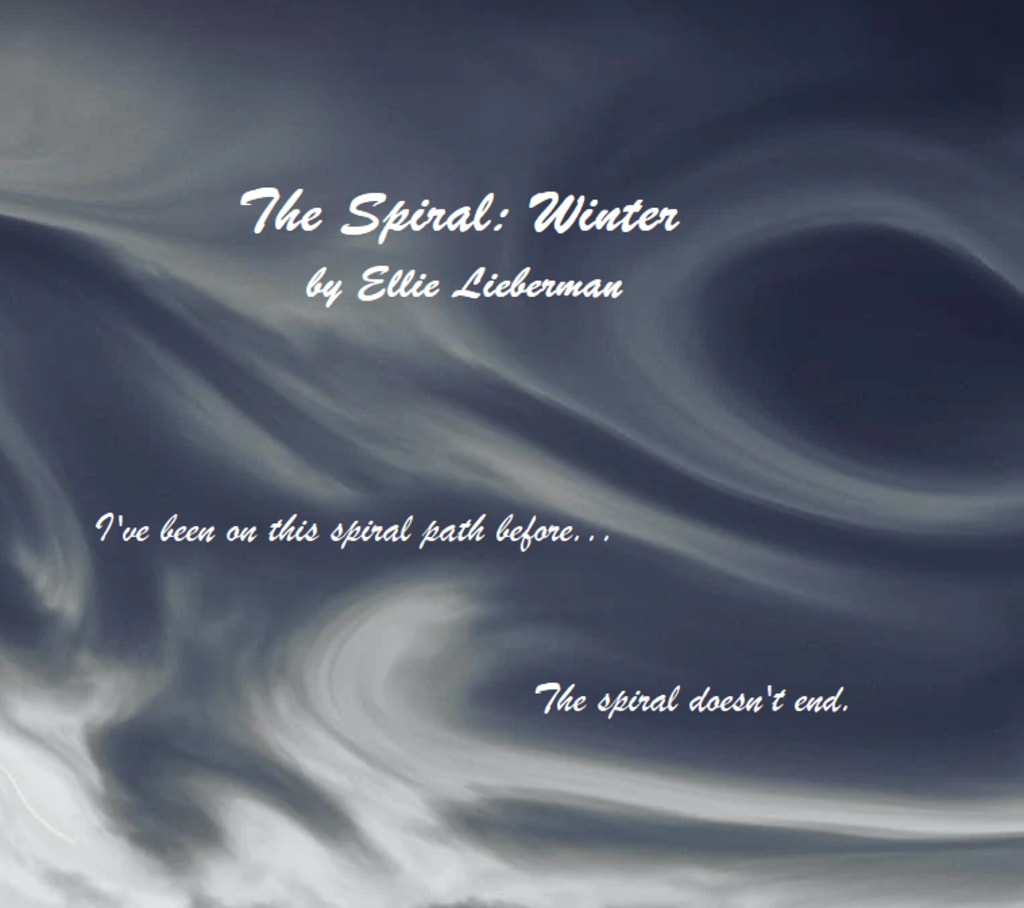 I've been here before on this spiral path, felt the ancient slumber as holy as the leaves danced and the flowers bloomed and the sun kissed the face of the earth. Felt the roots of my mothers before me, the whispers in the wind making goosebumps on my arms.
You are weary, they say.
You are tired, they say.
You've been here before. Lay you head upon the bosom of the bare trees, feel the old knots in the skeleton scratch of the bark, hear the heartbeat deep within the wormwood and frost, like a lullaby.
You've been here before under your grandmother's soft frozen quilt, they say.
You felt her hand stroke your hair with fingers that smelled of cinnamon. Tasted the pine in the air, until the pulsating of your year-long tensed muscles ease into a hot chocolate steam and warmth. Watched fairy dust sparkle against the quiet ice, mimicking the diamond embroidered sky.
Your footsteps are heavy, they whisper.
Sink to the snow, making angels of your wishes that stay a more beautiful, hopeful scar than the blisters on your fingers, the remnants of a year's worth of toil. Now is not the time for the hustle and bustle. Now is the time for sleeping, dreaming…
Sit within the quiet, the way you'd watch the moon with awed-held breath, when you were little and the only one awake with only the shadows and ghosts for company. When your place was outside the ticking of a clock. When you needed only the crickets serenade to remind you of the dark, the lone wren's tune to remind you of the dark.
You've been here before.
Remember, they tell me.
That song is still in you. Winter comes, not as an ending, but the promise of beginning again. For it is the frost that feeds the first of Spring's green.
Until then, rest and simple be.
The spiral doesn't end.
nature poetry
About the author
A New Jersey transplant, Ellie Lieberman lives now in sunny Southern California. She works with the fairies on her handmade business, Acorn Tops, when not writing or illustrating.
Reader insights
Be the first to share your insights about this piece.
Add your insights