The Spectrum of Mom.
Shades.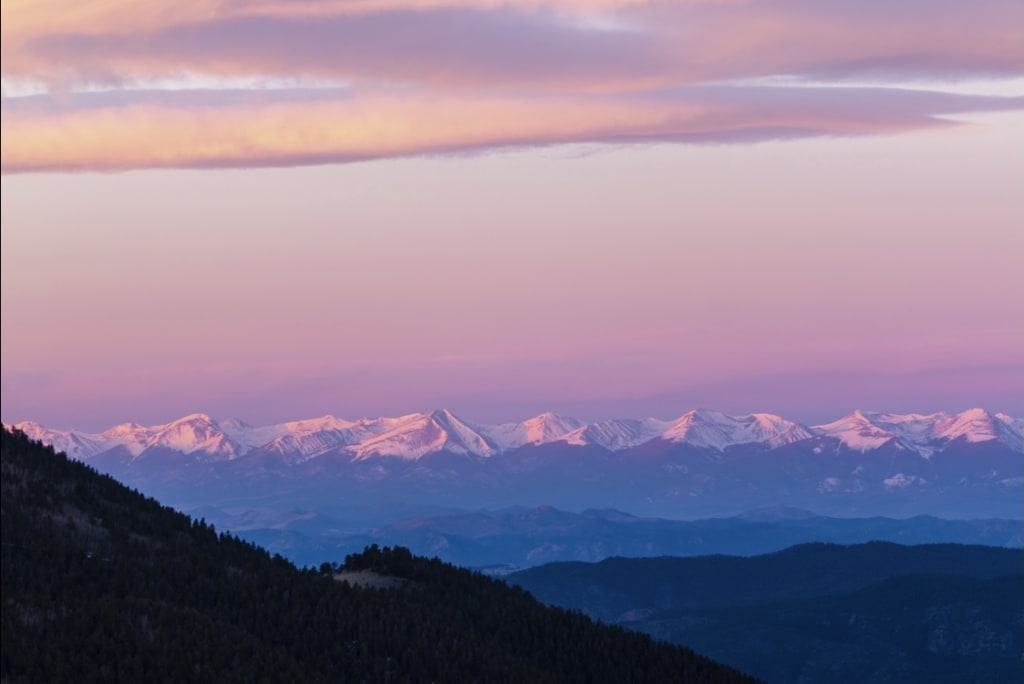 Alpenglow
Green skinned plantains turning yellow in a black cast iron pot;
Shared red blood flowing through our green veins.
Synchronized heart beats as we walk,
To one of our favorite places
The lush green public gardens.
Sitting on the brown ground,
Underneath the pink peony bushes.
In the surreal jet black night, when a nightmare visits;
Your footsteps blaze an orange path to my bed,
Your words, a blue hot fire banishing any potential harm.
Your voice a soft grey, soothing paintbrush, a canvas for my dreams.
You smell of blackness too.
Warm, black vanilla beans infused in bourbon.
Mom
Writing in the blush pink of early evening.
One hand on her ubiquitous black pen
The other grasping my hand.
The same hand that holds mine,
When we climb mountains
Until the whole world is alpenglow.