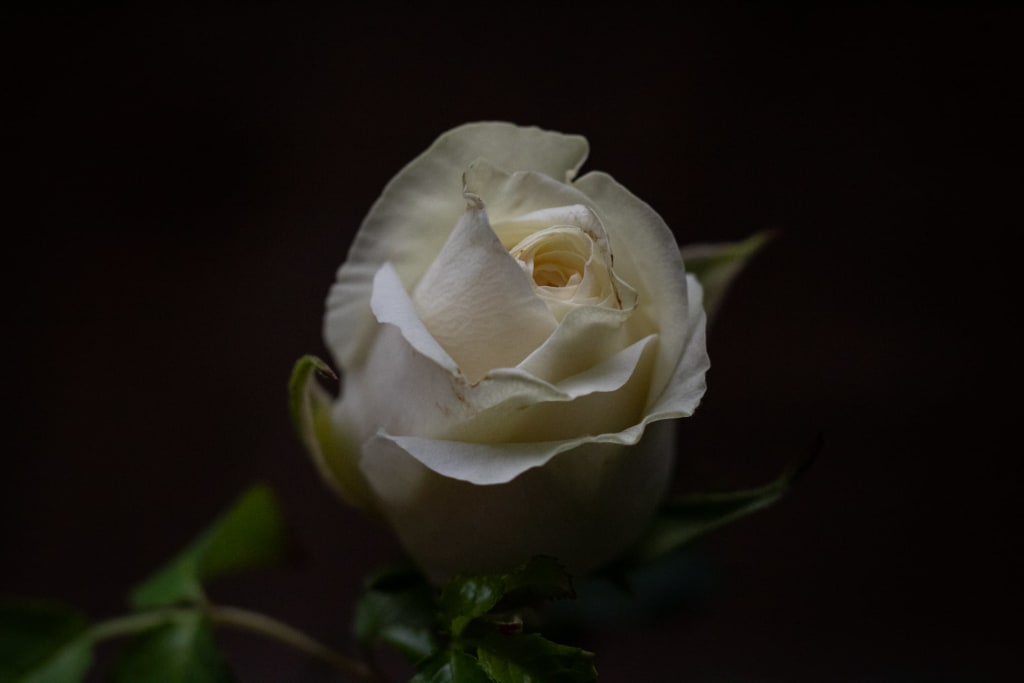 A rose is peace and tranquility
Blooms when it's ready.
When it has all it's needs met.
It is my heart in full bloom.
*
Last winter it was a tiny seed deep under earth and snow.
Nothing but a promise from somewhere inside to cling to.
Blind hope and an urge to dig.
All the weeds that were once suffocating it,
painstakingly pulled.
Some large, heavy rocks that seemed impossibly set;
With the right tools and support I moved them too.
I fertilized the soil with seaweed as my grandfather did.
Rich soil remaining.
*
The roses roots reaching deeper with every storm that passed over.
There's a never ending reservoir deep in the earth.
Roots reached deeper with effort and intention.
They're now tapped into a never-ending, replenishing supply.
Sustaining no matter what ravages on the surface.
*
The wind has shaken,
Strengthened the little sprout.
So much deep nurturing and care to every aspect of it's growth.
First working tirelessly with bare, ragged hands.
Then some intentional lifting with newfound tools.
Some conditions that only the wheels of life can align.
*
I wondered what else that little sprout might need.
My mother planted an old oak for me.
Intended to shelter from the wind.
Blocking the wind also blocked the light though.
I trimmed that tree.
Sun's rays flowing freely over each leaf and pedal now.
The growth seems miraculous in it's expediency,
To those who didn't see the time spent soiled and weary.
*
Winter has passed as it always does.
The anxious anticipation of spring has finally given way.
Patience, and sometimes the lack of, now all seem distant past.
Today is the day.
I cherish this rose. Smell it, breathe it in.
Photograph it, revel in it's beauty. Eternalize it in poems too.
Praise the heavens and myself for the beauty we made.
*
No longer blind hope and wishes.
Now an accomplishment.
Revel in the earned glory.
Acknowledge the divine timing.
Respect for the cycles of nature.
Awe over the journey.
Gratitude for all the souls that helped on the way.
Sharing my knowledge of the tools and skills.
Trust in my ability to bring a vision to fruition.
Amazement at the magic.
*
I envision a beautiful sweeping archway of them.
The welcome to my home.
I hope when my boys go off into the world that roses are their comfortable.
They can feel it inside and recognize it.
Drawn to it as we all are drawn to the feeling of home.
Peace and ease and loveliness.
The elegance of a rose.