The reasons I love a dog
A dog poem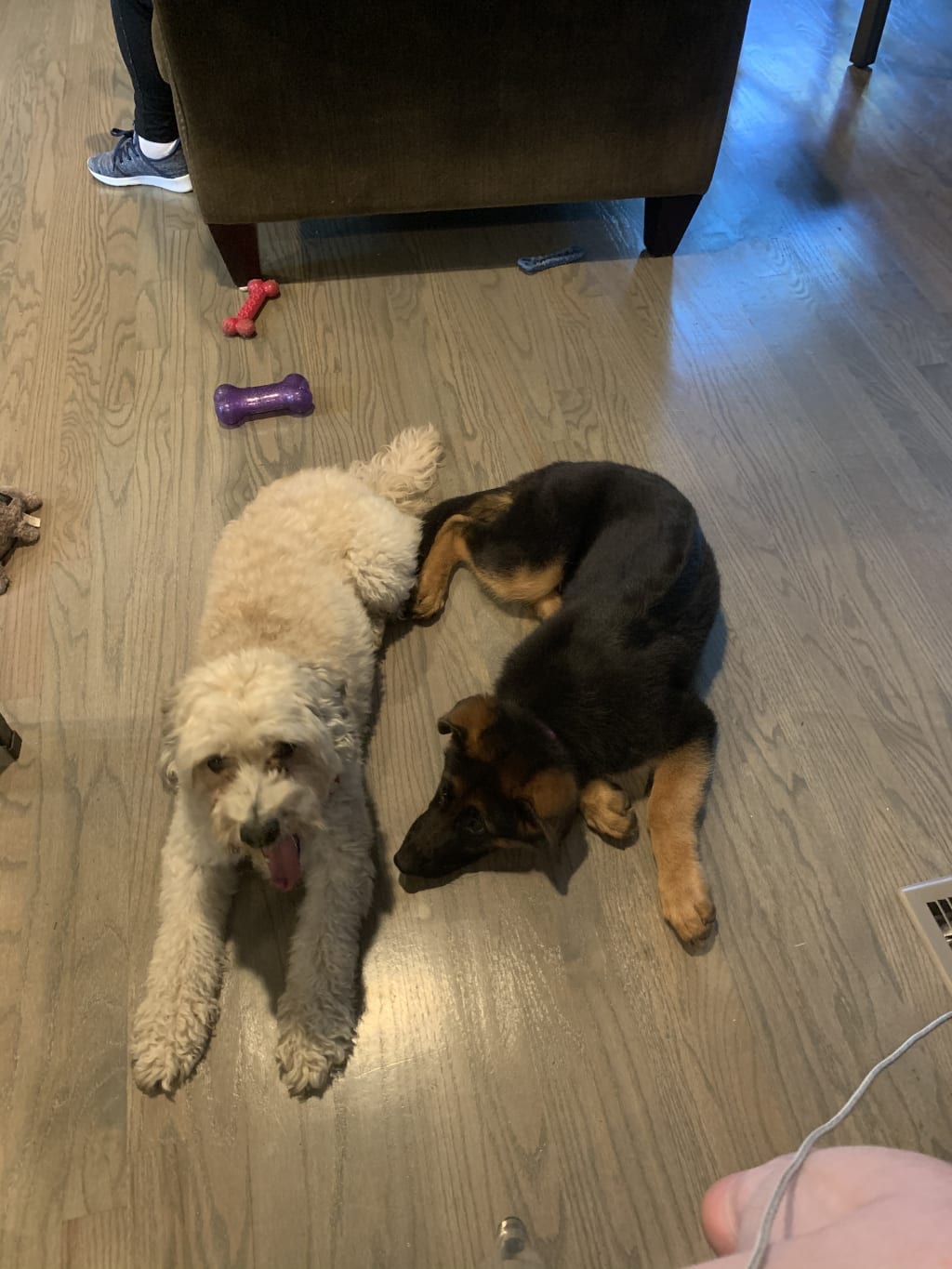 Molly and Harper May
There's a reason I own a dog
And why you should too
It's for companionship and a love for you
They never lie about love
They understand you more than anyone
They see the best and worst in people and they never let that bother them.
They don't care if your rich or poor
Popular or not
They see the good in people even if they aren't
They love the jobs they are given
No matter what you say
They stay by your side every single day.
Even if they are old and leave
They never really go away
They stay In your heart
If you have a heart breed that you love with all your heart
Help them become a better companion for all.
Dogs love serving a purpose even as a pet
A trick or two is fun and a job or sport is great
There's a reason I own a dog
And there's a reason you should too
The love and companionship is wonderful
Dogs teach more than you'd ever learn in school
You learn more about each other each and everyday
Dogs are wonderful, kind, caring and loving
If you own one hug it tight and thank them because they mean the world.
They make the world a better place for us and make it all worthwhile
If we were more like dogs the world would be better.
I hope one day we can be more like them.
love poems
About the author
Hi, I'm Paige and I love to read and write. I love music and dogs. I mostly will write about my favorite things like dogs and music. I've been a writer for a few years now and I love it so much. :)
I hope you enjoy my writings.
Reader insights
Be the first to share your insights about this piece.
Add your insights